Business cards are cards bearing information about a company or individual. It the most effective ways of promoting yourself and your brand offline. Here, roundup 7 business cards inspiration part 6 are compiled to give inspiration for you to start thinking for your business card design
---
See also:
---
Personal laser cut business card done for self promotion.
This card was designed to stand out. Using a strong halftone pattern to differentiate it from the rest.
This business card make visual impact to be different from the standards. The material is a 600g paper with colored border all.
It is a card like a bouquet. It is a card which makes a fortunate feeling those who receive.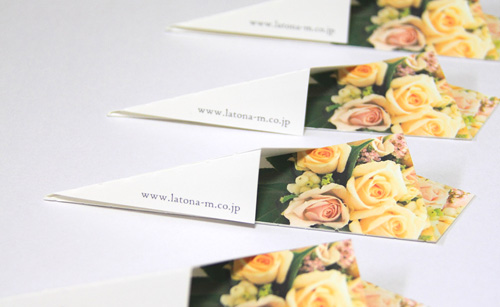 Personal business cards. Paper used: Touche Cover