New application icons for iOS7 have a lot of changes: essentially different way to round the corners, increased size for the iPhone, a specific grid construction and other. The icons dump depth for simplicity, and rather than textured backgrounds, they have either a monochrome or a gradient background. Here are some 10 free iOS7 icon templates that can help you create apps icon easier and faster. All the icons you need for production, ready to go!
---
See also:
---
Build based on the need for a beautiful, easy way to export production ready icons for iOS 7.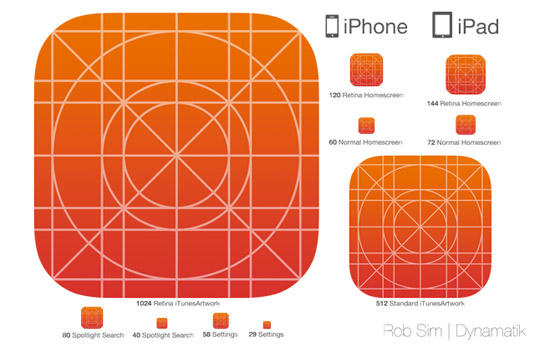 New psd template with all known sizes of app icons for iOS 7. It contains: slices for fast png export, known icon sizes (new ones for iPhone), new vector grid, smartobjects for easy preview of different sizes, vector mask of icon body with new rounded corners.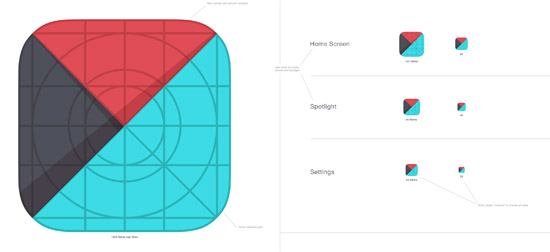 Icon template for iOS7 including new border radius, color pallet, grid and iPhone preview. Works with Slicy to export icons.