jQuery is the most popular javaScript library in use today. In this post i will show 7 best jQuery range slider plugin which will help us to make range slider. can be used in many cases like filtering the products based on a range of price. Perfect for ecommerce website. These jquery range slider plugins can used to make your site more beautiful and attractive.
---
See also:
---
Ion.RangeSlider is acool, comfortable and easily customizable range slider with skins support. It Supports events and public methods, has flexible settings, can be completely altered with CSS.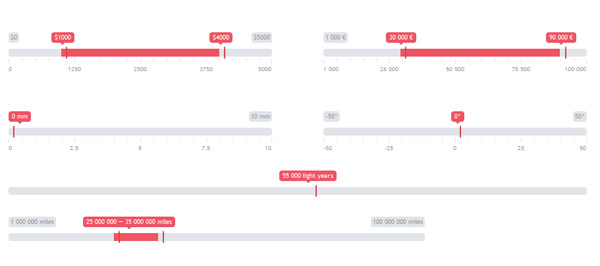 A powerful slider for selecting value ranges, supporting dates and more. jQRangeSlider supports both numerical values and date and time. jQRangeSlider supports touch devices: tested with iOS and Android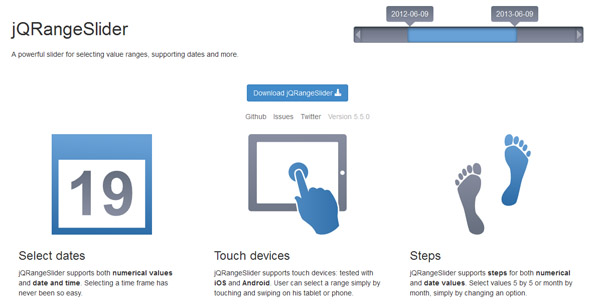 noUiSlider is a range slider without bloat. Using well structured scripting and styling methods make sure noUiSlider is as small, lightweight and minimal as possible, which is great for mobile use on the many supported devices, including iPhone, iPad, Android devices & Windows (Phone) 8 desktops, tablets and all-in-ones.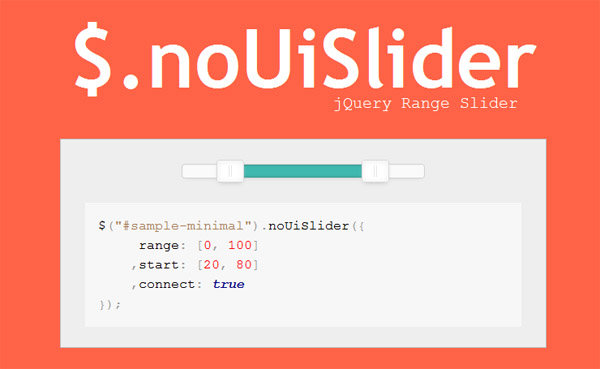 jQuery Slider is easy to use and multifunctional jQuery plugin that supports any webkit based touch mobile devices such as iPhone/iPod/iPad and Android.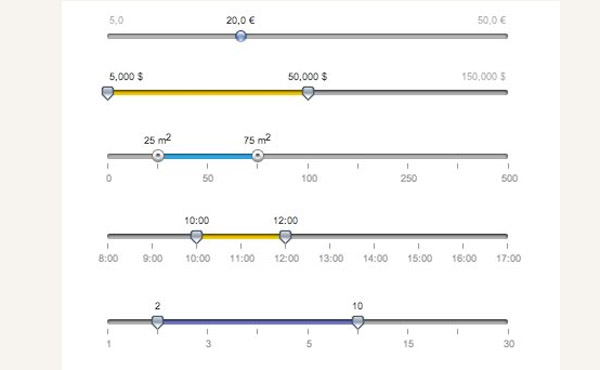 jQuery UI range slider plugin will help us to select range of values with two drag handles.

Simple Slider is a jQuery plugin which allows your users to select a value from a numerical range by simply dragging a slider.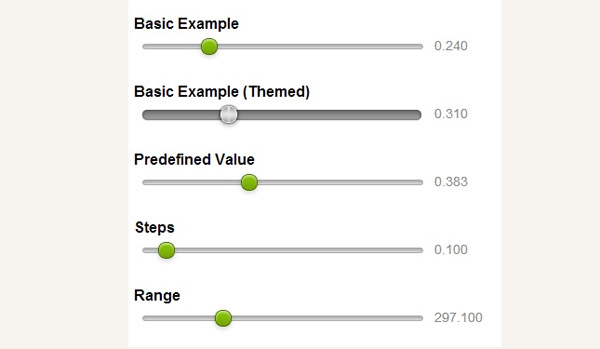 colResizable is a jQuery plugin designed to enhance any kind of HTML table object adding column resizing features by dragging column anchors manually.