If you're building a website based on WordPress CMS for an accounting firm, it's important to choose the right theme to start from. In this post we'll showcase 7 best WordPress themes for accounting company. These types of themes need to portray a very clean and professional image as they need to install trust and build credibility for the profession, along with driving conversions.
---
See also:
---
Accounting theme is an WordPress business theme. Perfectly suited for your Accounting company.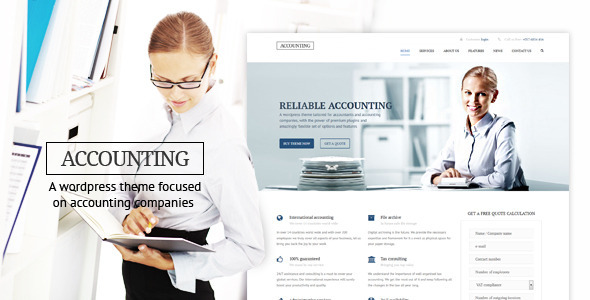 Tax Help WordPress theme is designed for companies who provide tax assistance to corporate and individual clients, for financial and law companies, and individual tax/finance advisors.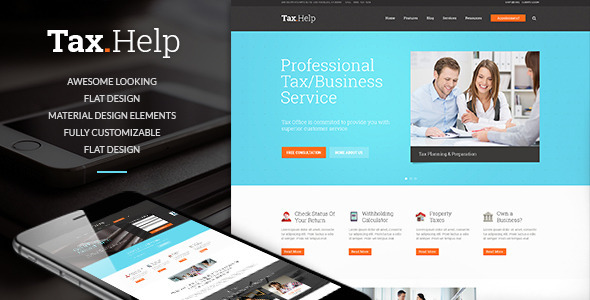 Make use of this powerful template for any business related site for faster and easier web development. Vivid coral hues opposed to pure white background work as great attention grabbers. Circular elements add to the general visual appeal of this theme, making it so elegant and refined.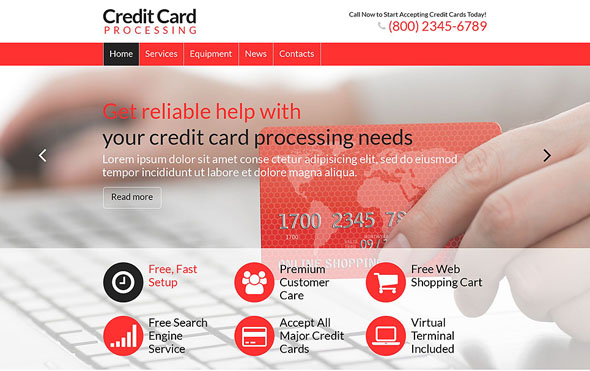 Accounting Pro is a responsive WordPress theme for Accountants and Accounting Firms. Accounting Pro is a turn-key website template that can be installed in 1-click. It comes packed with features to manage your website and is fully responsive so it looks great on any device.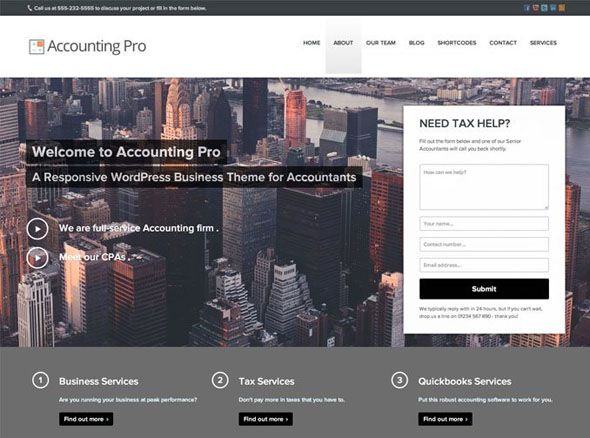 Exceptiona accounting WordPress theme has each and every feature that makes an accountant website complete. The theme has a different looking Click here to contact just at the top of the site so that one who wants to contact the company can easily do so.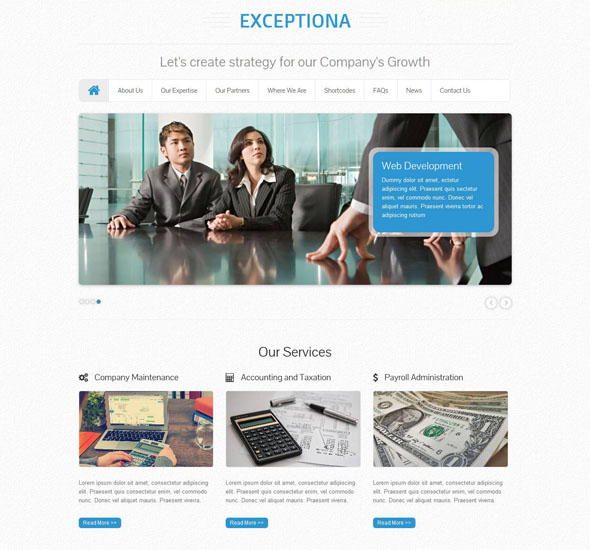 Create the industrious look of the accounting industry. With the Accounting WordPress theme we've tried to create a clean look and feel without becoming dull. With a neatly layed out homepage and an authoritative color scheme the theme exudes trust and professionalism.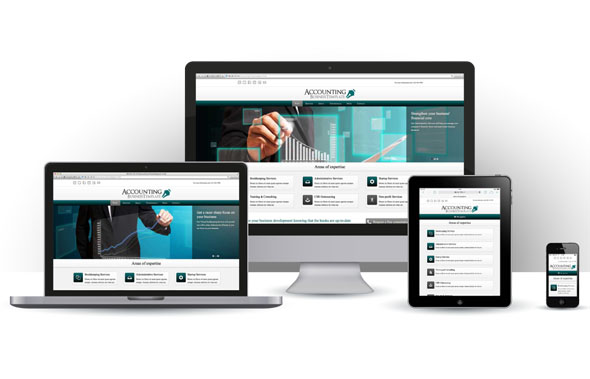 A mobile-friendly, beautifully designed WordPress theme for accountants to build an online presence and grow their businesses.