Atom is a modern text editor that's can customize to do anything but also use productively without ever touching a config file. Atom works across operating systems. You can use it on OS X, Windows, or Linux.
Atom helps you write code faster with a smart, flexible autocomplete. With File system browser, you can easily browse and open a single file, a whole project, or multiple projects in one window.
You can split your Atom interface into multiple panes to compare and edit code across files. And also Find, preview, and replace text as you type in a file or across all your projects.
It's easy to customize and style Atom. You can tweak the look and feel of your UI with CSS/Less and add major features with HTML and JavaScript.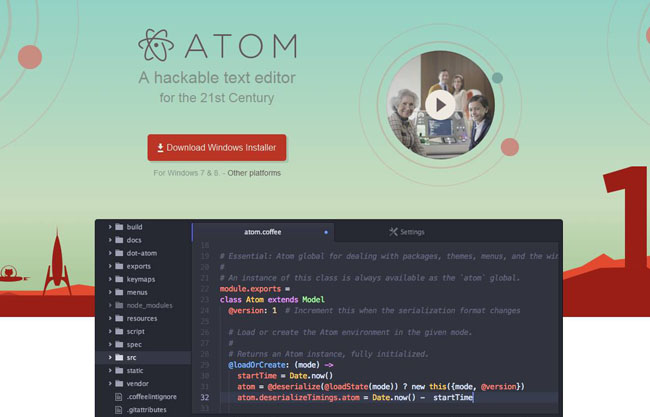 ---
Requirements: –
Website: https://atom.io/
License: Free
---