Joomla is an award-winning content management system (CMS), which enables you to build Web sites and powerful online applications. It allows site administrators control over who can view and manage content. It also brings unlimited depth organization models.
In this list, you will find 10 best free responsive joomla templates that designed to give your users the best optimal site on whatever browser, tablet, or phone they are on. Hopefully you will find this collection useful.
Music is a free responsive Joomla template from GavickPro. This Joomla template produces a breathtaking Web site that will catch your visitors' attention.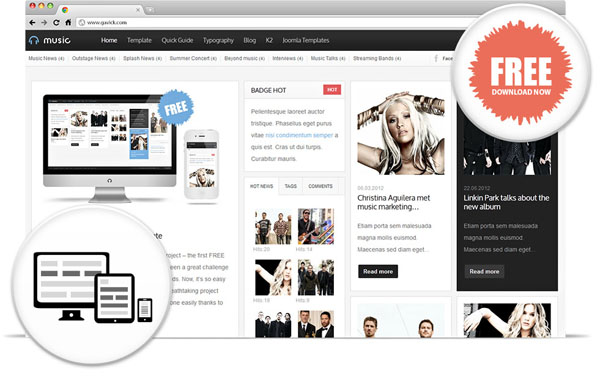 Cameleon for Joomla 2.5 can be shaped as you wish – with responsive layout and rtl support it gives you many options for building just the right website! Cameleon create as many PUBLIC, PRIVATE and BUSINESS profiles and from 4 login options to 3 column layout – try cameleon. Cameleon Joomla Template Using Responsive media queries we have adapted the layout to the environment that it is being viewed in.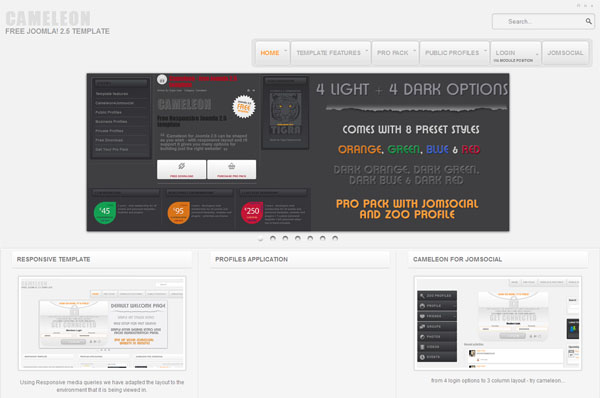 Elastica is both beautiful and well presented responsive, and it can fit to all screen sizes, including extra widescreen. Elastica is built on JAT3 2 Framework and jQuery Masonry script.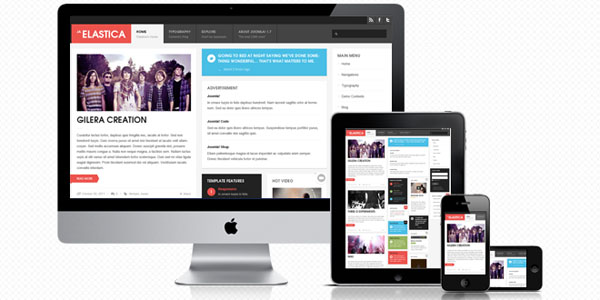 This free responsive Joomla theme includes verious layout options, multiple colour themes for you to choose from, cross-browser compatibility, and a simple design which makes it ideal for portfolio sites.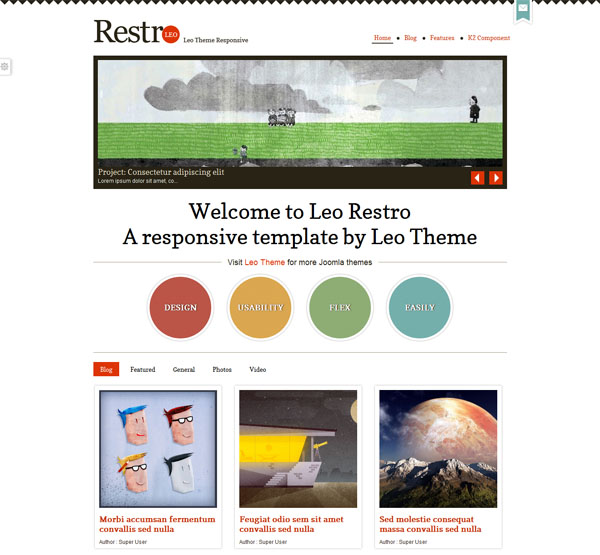 JSN Pixel comes with the Responsive built – in feature which allow your visitiors to surf the website perfectly on PC, Mac or tablet devices. One of the main feature of this awesome template is it has the special component and mobule styling for the popular blog component Easyblog. JSN Pixel and Easyblog allows you to create the great blog solution.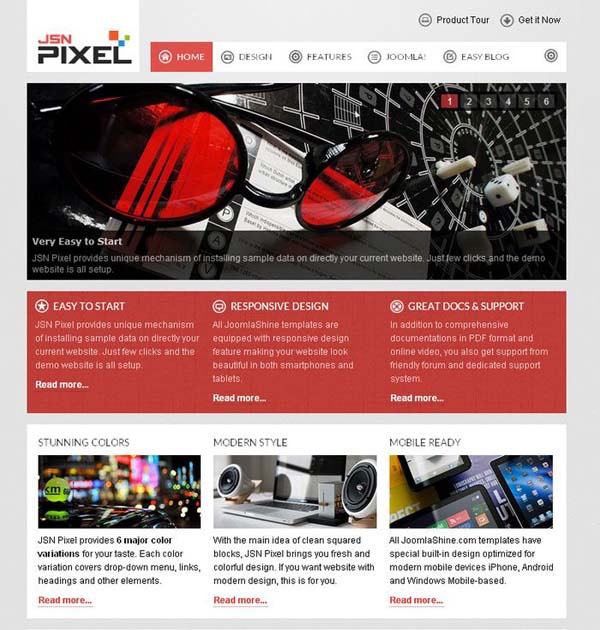 This free responsive Joomla theme provides multiple menus for you to choose from, minified CSS and Javascript, built-in Google Fonts, and dynamic features powered by the jQuery Masonry script.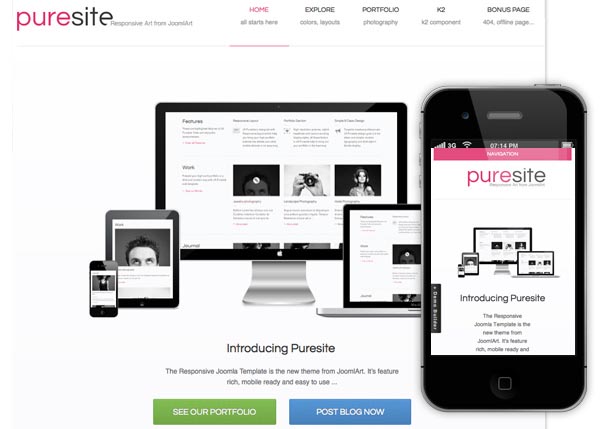 JSN Gruve is responsive Joomla template with stunning visual and powerful framework. It comes with the great improvement in the technical performance and user experience.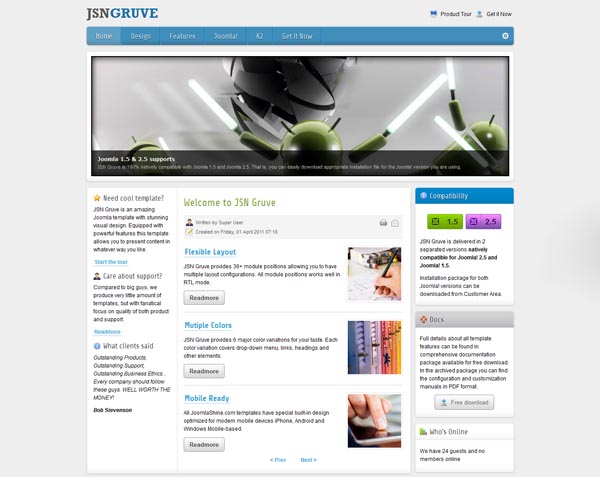 Industrial is a free universal template for Joomla 2.5 by TemplateMonster, which comes with 4 special layouts for desktops, tablets, smartphone landscape and smartphone portrait. All layouts are very responsive.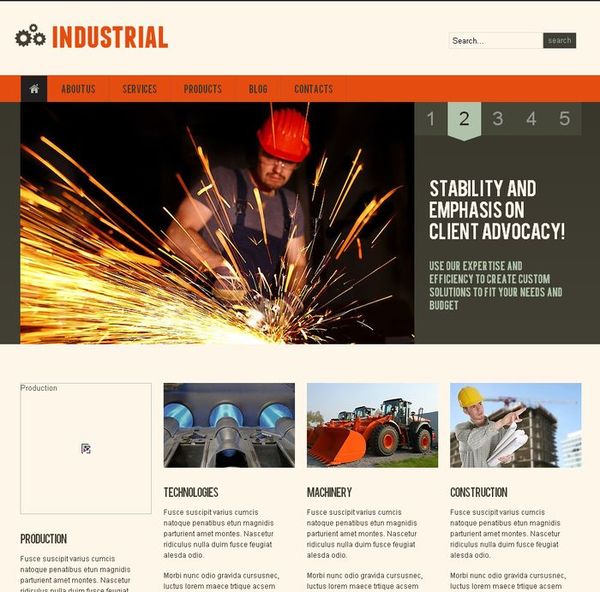 Kaiser is an free version joomla 2.5 template designed by crosstec.de who is the BreezingForms developer, Kaiser are professionally designed joomla template support custom color that you need only a few clicks and you're ready to go: just select your colors and the color system automatically calculates shades of these colors to make everything look nice.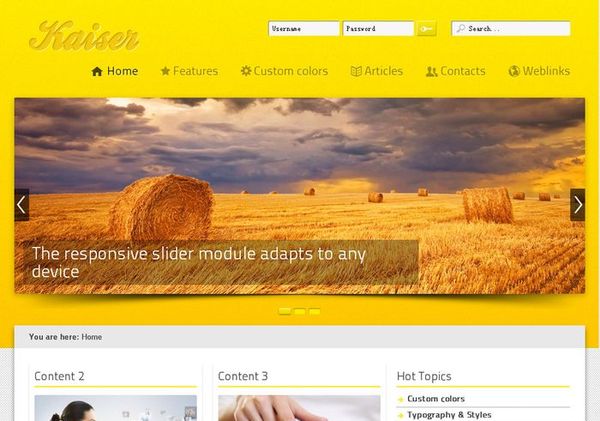 Nano is the first theme based on Warp6, our fast and slick theme framwork! It takes full advantage of all the latest Warp6 features like semantic HTML5 markup, a nice and clean administration UI and much more.