Accordion menus are used widely in navigation, sliding, minimizing and maximizing content. And jQuery is ideal for creating such accordions with the minimal amount of code, clean html and good looking images.
Below you will find 15 best useful jQuery accordion plugins that perfect to implemented in your sites!
---
See also:
---
Free jQuery Accordion Plugins
zAccordion is a horizontal accordion plugin for jQuery. jQuery zAccordion comes with the JavaScript files (minimized and non-minimized) as well as some examples.
liteAccordion is a lightweight horizontal accordion plugin for jQuery . It now has a responsive layout option.
Akordeon is a stylish jQuery plugin for adding efficient accordion style menu to a web page. The idea behind Akordeon is to provide a lightweight and customizable interface for collapsible panels that can hold any kind of data in a limited space.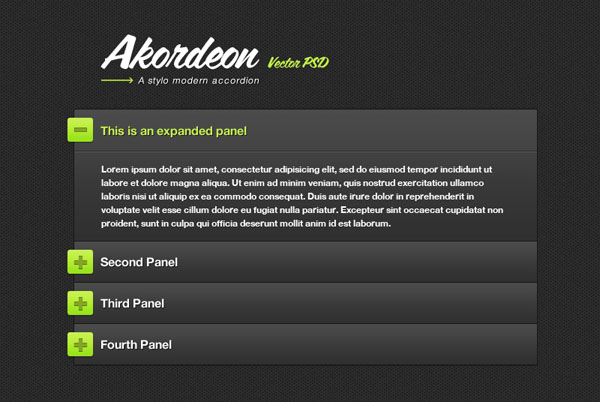 A slick and flexible vertical jQuery accordion. The main idea is to expand the accordion slices on click and show some more information. The other slices will become less opaque and squeezed. When navigating to the next slice using one navigation arrows, a new slice will slide in from the top or the bottom. Once a slice is open and we navigate, the subsequent slice will open on slide.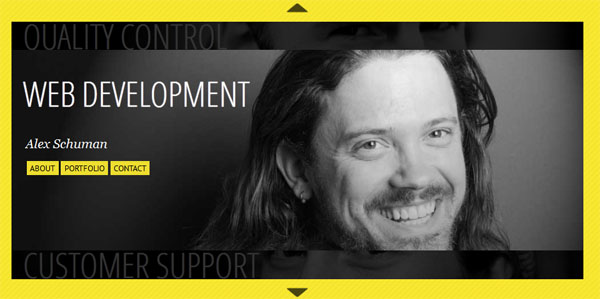 jQuery Easy Accordion Plugin – A highly flexible timed horizontal slider able to show any kind of content.

A combination of an image slider and an accordion, the Slidorion displays beautiful images along with a variable length description. With slides linked to each tab, and accompanied by a large array of effects, the Slidorion is a great alternative to the traditional jQuery slider.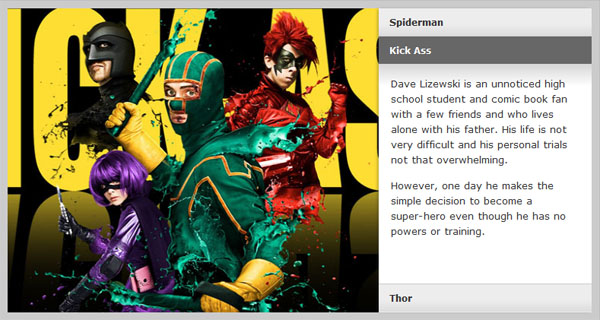 Simple eye-catching accordion with the help of CSS, jQuery and the easing plug-in for some fancy effects.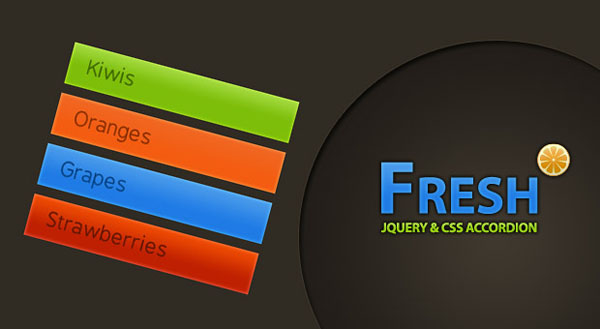 Vallenato is a super simple jQuery based accordion script.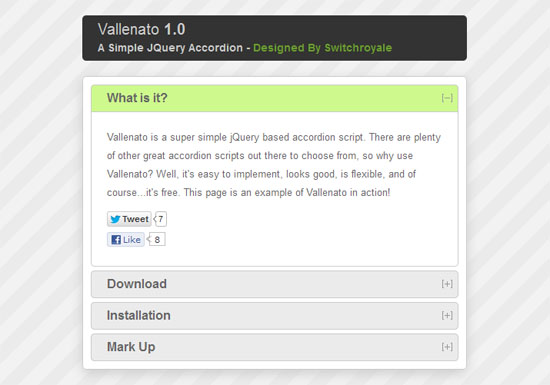 ---
Premium jQuery Accordion Plugins
Accordionza is a very flexible and lightweight jQuery (v1.4+) accordion plugin.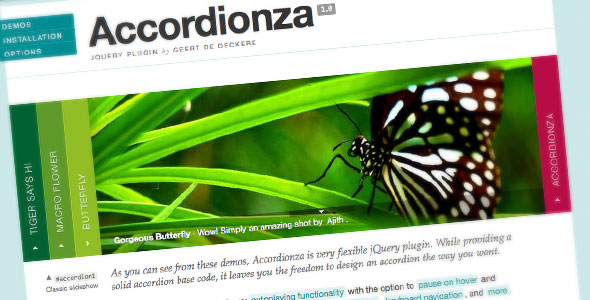 Grid Accordion combines the functionality of a thumbnail grid and an accordion panel, offering you an interesting method to display your portfolio. You have the option to use either XML or HTML . The powerful API will allow to further enhance the functionality of this jQuery plugin and make it possible to easily integrate it into your own application.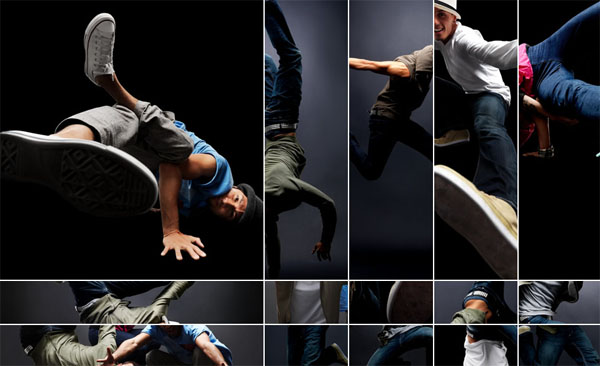 Classic Accordion is a jQuery plugin that allows you to easily create accordion panels. You have the option to use XML , which will make the accordion panel much easier to setup and maintain. However, you also have the option to use HTML instead of XML .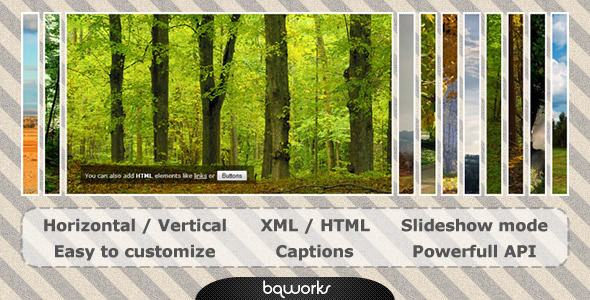 Modern Accordion is simple JavaScript driven accordion widget, which can be used to divide content of your site into sections. Modern Accordion is written on top of jQuery JavaScript framework.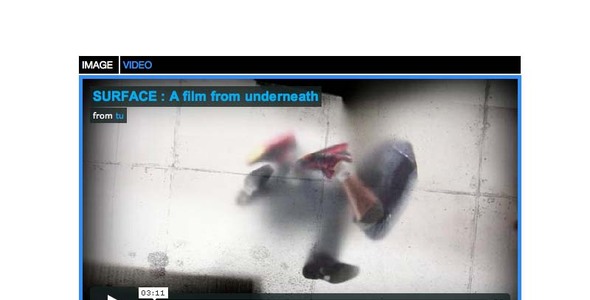 This accordion menu was made in a way it could be easy adapted to any kind of project for you, you can have and do pretty much what you want with the rotator. Some of the options include click or over images action, the possibility of having any kind of button to the next and previous image or none at all, autoplay and duration, border or shadow divider and much more.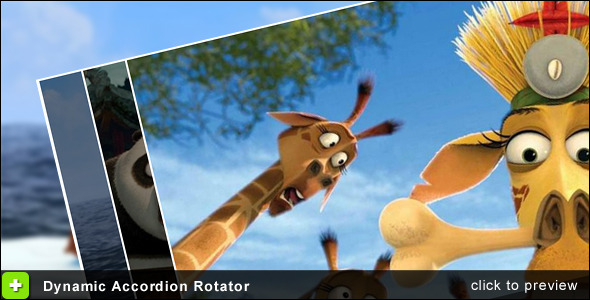 Responsive jQuery Accordion Slider.

jAccordion is a flexible and lightweight jQuery (1.4.3+) plugin full of features that let you customize it to suit your needs.