WordPress is the hottest publishing platform to ever hit the web and its dominance is very obvious in every niche including for photography website. With photoblog wordpress themes you can showcase your photos online in a cool and professional way.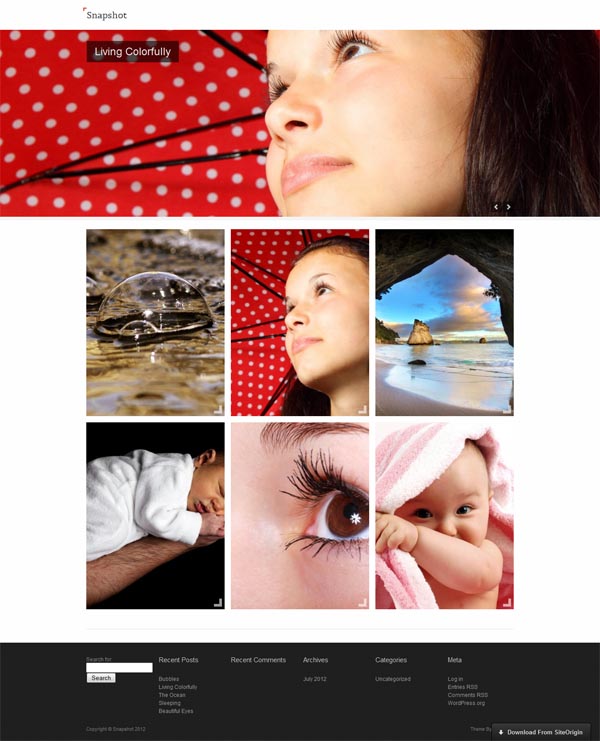 Snapshot is a simple photoblog theme that's all about your photos. Whether you're a professional photographer or a casual photo blogger, Snapshot displays your photos with huge, crystal clarity.
Feature:
Snapshots main feature is the home page slider. It utilizes every single horizontal pixel of your visitor's browser to display your photos with amazing crystal clarity.
Snapshot makes it easy to navigate your content. It displays your latest posts on the home page. For each post, it displays a list of photos that your visitors can use to navigate through your gallery.
Above all else, Snapshot focuses on simplicity. The design is stripped down and minimal. This is to ensure that full focus goes on your photos. All Snapshot does is organize them, beautifully.
Download : http://siteorigin.com/theme/snapshot/
Demo: http://demo.siteorigin.com/snapshot/