Business cards are cards bearing information about a company or individual. It the most effective ways of promoting yourself and your brand offline. Here, roundup 7 business cards inspiration part 3 are compiled to give inspiration for you to start thinking for your business card design.
---
See also:
---
The idea came to mind to use the Imac in the aspect of Direct marketing. Designer decided to use imac PC in the aspect of business card mere using the folds. Indeed the stand which is used to make screen stand is the only part that inspired us to create the business card in this way.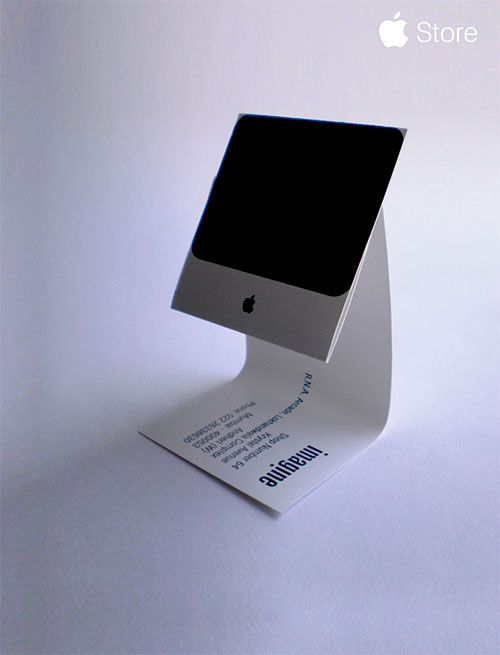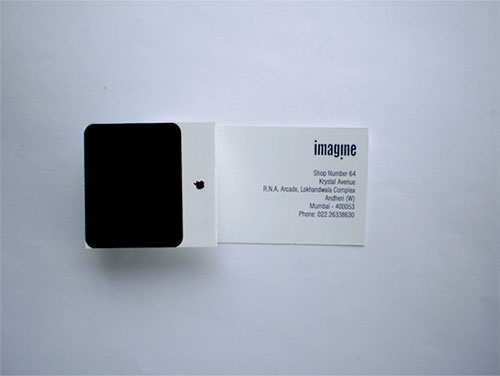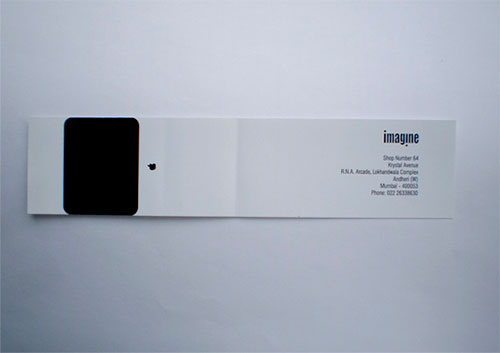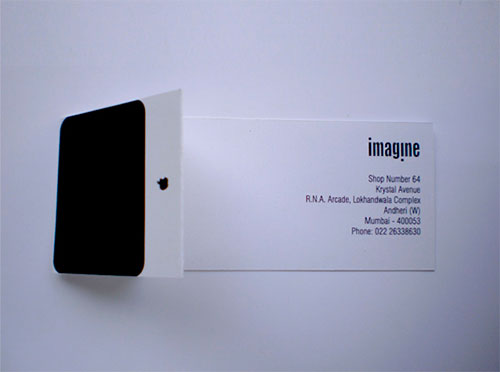 This business card explores contrast (a rough material like kraft paper contrasts with a very clean and processed white paper) and the duality between light and shade, visible and invisible.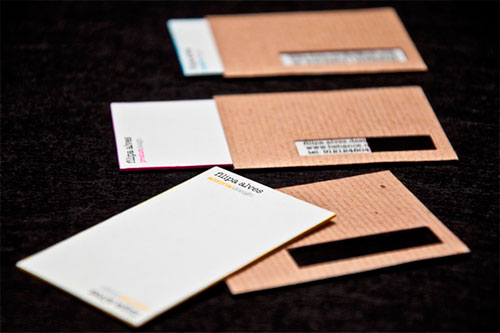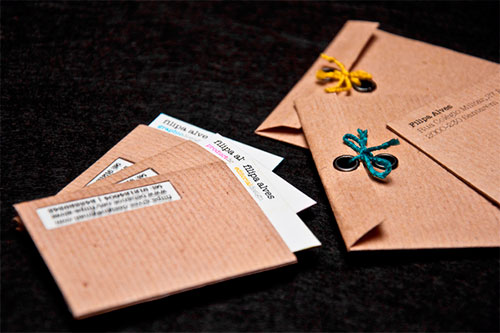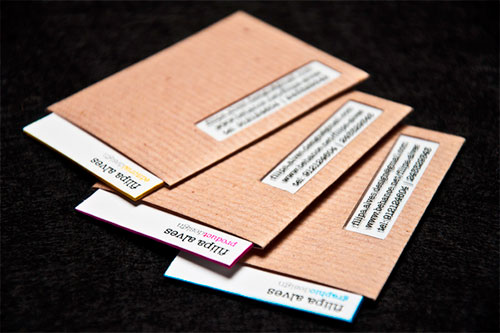 Creative business cards for a Montreal-based music composer that designed by Agent Illustrateur.. In greyscale, printed on silk laminated 16 pt card stock with UV spot gloss on both side. The creative detail, the impressive die-cut, add the high aesthetic of this simple but effective business cards.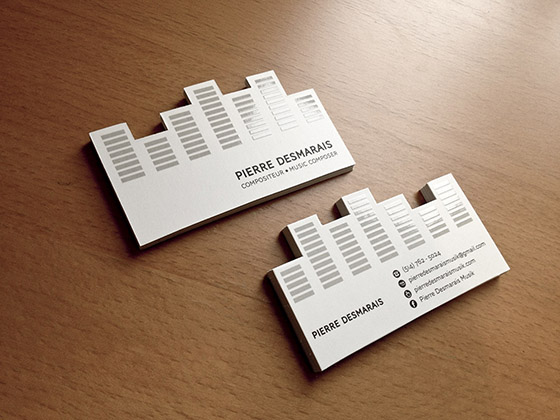 The COMECO (Corfu Meat Company) industry is based in Corfu. It deals with the processing and trade of meat. The symbol of the logo is the pig, designed in top view, and refers to the company's scope of work. The digestive system of the pig can process any kind of food, just as the company processes a wide variety of meats. This business card designed by Chris Trivizas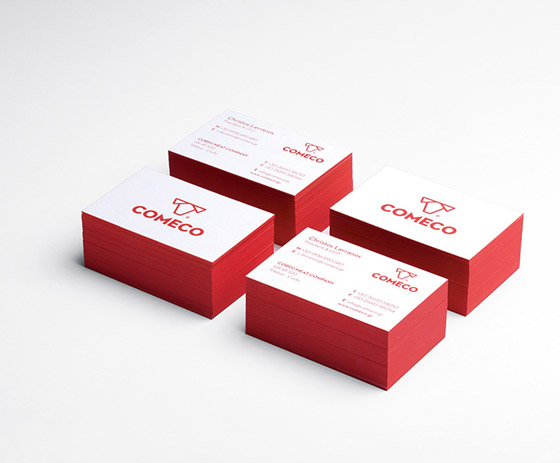 Letterpress business card for Emi Duna Ltd. Designed by Tamás Nagy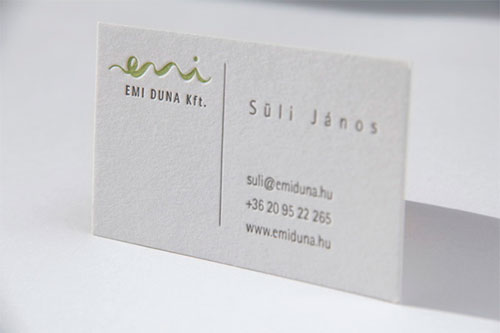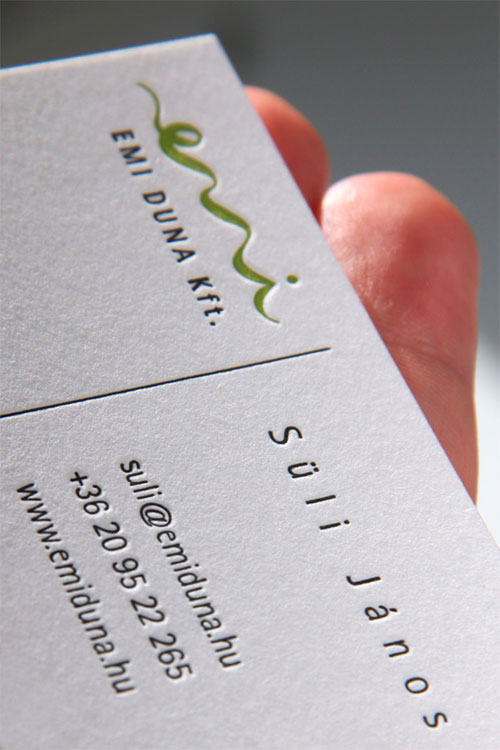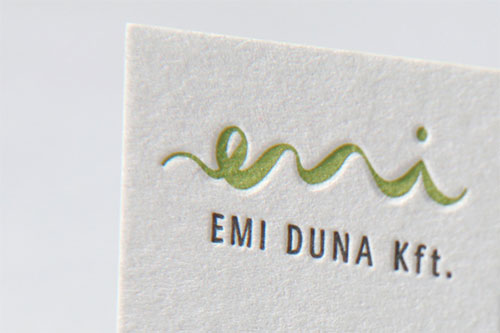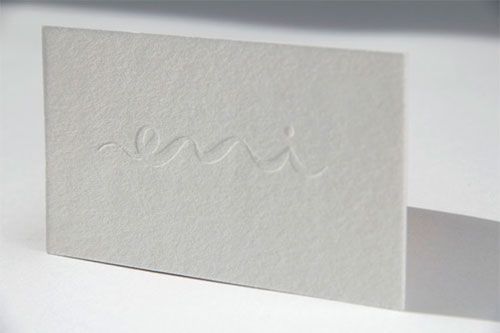 One of the many re-robot faces, in this case the minimal, rustic and honest one. Designed by Re-robot Studio