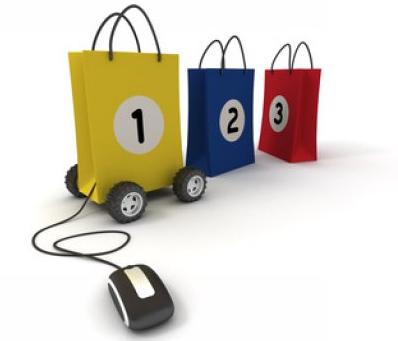 Shopping is moving increasingly off the high street and into homes as more and more people use the Internet for researching and purchasing products. If you have something you want to sell, online is the perfect place to do it, allowing you to go international with just an IP address. Having your own online shop both adds legitimacy and gives you control over your products and your brand.
Get back to basics
First things first: figure out what products you want to sell, your preliminary prices and some promotions to get customers as excited about your online shop as you are, because the next few steps are a bit more technical and not nearly as fun.
You need to arrange all the technical things you need to make your online shop a reality. And yes, you'll need all of it, including a domain name, a web host, a private SSL certificate and IP address to protect your customers' data, a way for your customers to make payments and an online shopping cart.
The online shopping cart script may come free from some sources, but everything else will come at a cost. There are an abundance of web hosts and SSL certificate providers to choose from, in addition to plenty of payment gateways. PayPal is the most popular of these, but remember that customers are more and more cautious with it due to several reported security breaches.
If you're short on time and patience, there are services that will set up your foray into eCommerce Websites for you. With all the technical items of your online shop taken care of, you have more time to deal with the fun stuff, like brainstorming promotions and personalising your website.
Make your website user-friendly
Usability is important for customers visiting an online shop. An easily navigable and technically sound website will build a customer's trust and encourage them to return. Make the visitor experience a priority when creating the web design: you want it to feel intuitive and seamless.
Social media is a way to play with your online shop and engage with your customers. Consider creating a Twitter account with regular tweeted updates to increase your social media presence. Easily accessible social buttons on your site will encourage customers to share and "like" your page on Facebook. You can even offer certain promotions exclusively for your Facebook fans, or tweeters who reference your site in their tweets.
Keep it simple
Bells and whistles can be tempting for anyone starting with website design, but erring on the side of simplicity is not only safer, it usually looks better. An overabundance of media will create a slow-loading page that will frustrate visitors, and over-complicating your navigation will deter customers from using your website. Keep the experience user-friendly, and your visitors are more likely to become loyal customers.