Prestashop is one of great ecommerce cms. It is perfect for inexperienced users who want to create attractive and dynamic ecommerce website. It Is great application, but good free themes are pretty hard to find. Today I would like to share 25 best free prestashop themes for ecommerce website. I hope you like them!
---
See also:
---
Leo Sport Shoes is a free theme for your Prestashop Store. It will be a great solution for online Fashion Shop, Shoes Shop, clothes Shop, Bags Store. This layout of Leo Sport Prestashop Theme is bright and strict at the same time which makes a proper effect on customer. Template design accentuate the refined style of goods sold.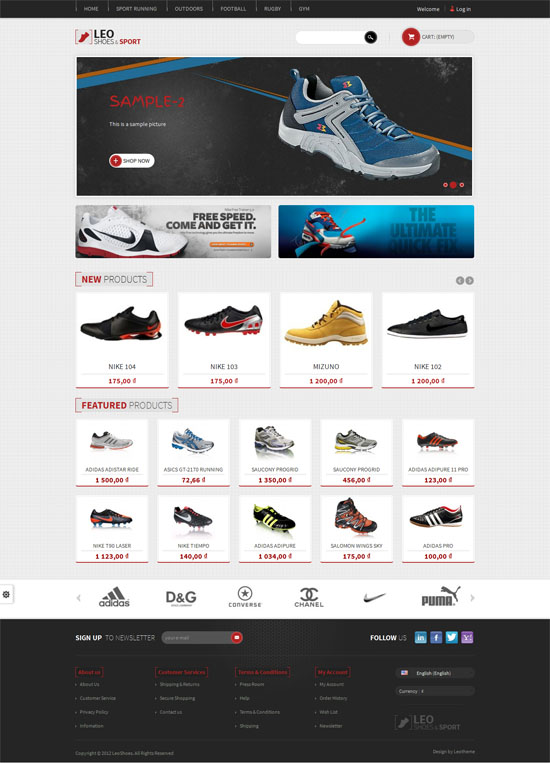 Leo Hitech is a free prestashop theme – It will be a great solution for online Hitech Shop, Computer Shop, mobile Shop. Leo Hitech Prestashop Theme has bright layout and strict layout at the same time which makes a proper effect on customer.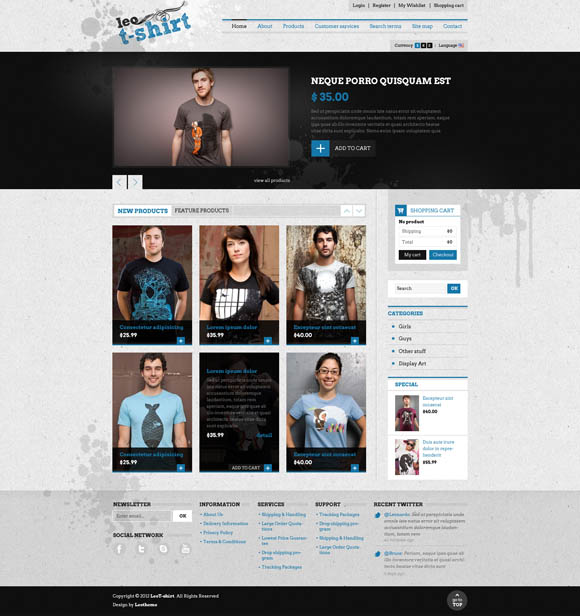 Glamour is an impression that shown from Velvet Sky theme. This is a challenge for us in visualizing something that defines a reflection of luxury. Overview of the Beauty, Life, and Pleasure. Velvet Sky, become an e-commerce theme that provides an atmosphere full of charm.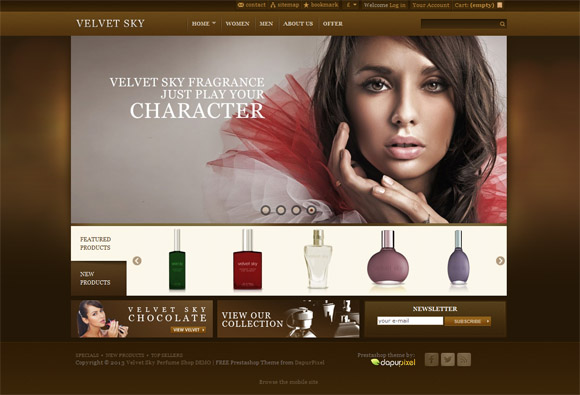 Leo Converse is a free Responsive theme for your Prestashop 1.5.x. It will be a great solution for online Fashion Shop, Shoes Shop, clothes Shop, Bags Store.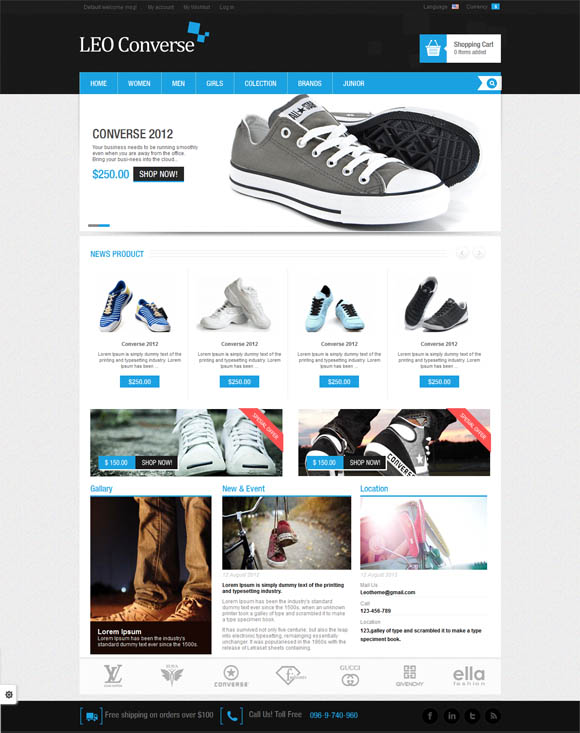 Clothes theme name explains it all, simple, elegant and easy to use. Card, categories and manufacturers modules are available on the sidebar including the featured image the homepage.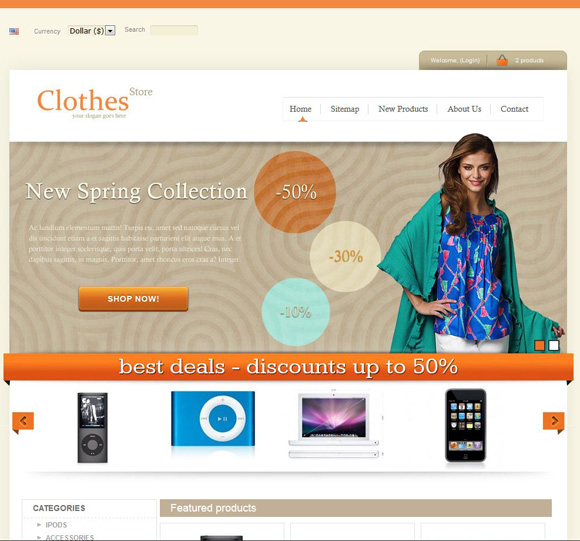 This responsive PrestaShop free sample was created to ruin your last doubts and simplify your future work as you get a perfect possibility to practise it before starting your project online.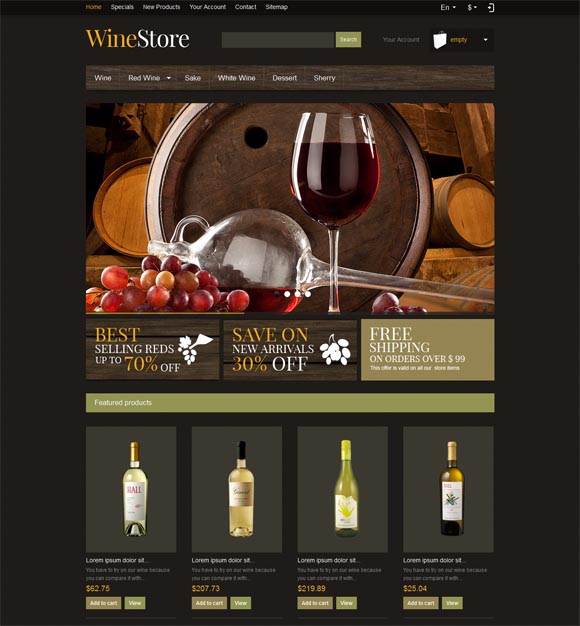 Black hawk is responsive prestashop theme in black and white color . It included responsive front banner and one of the great feature is "Reponsive Prestashop Theme".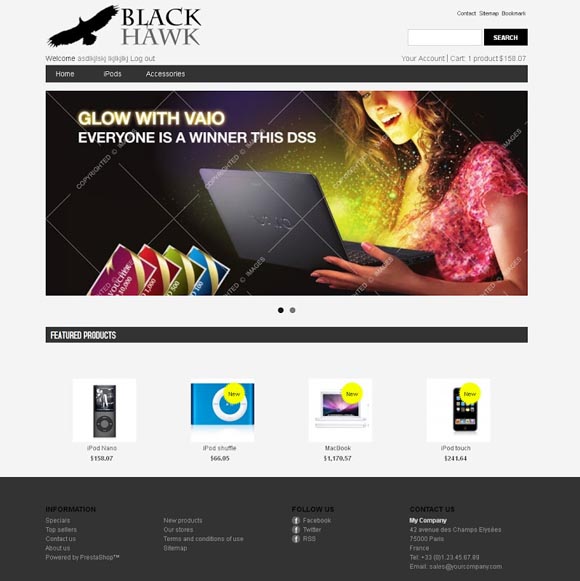 This is Free apparel theme for Prestashop. The main topic is apparel and clothing, but it's also suitable for any other webshop.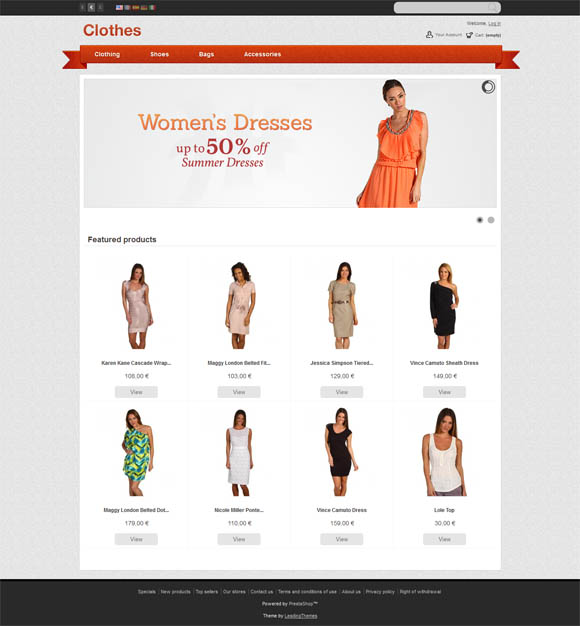 OT Valupat is designed for any technical store website and now available for Prestashop. With its clean design and lot of features, you will have a very profitable online shop in no time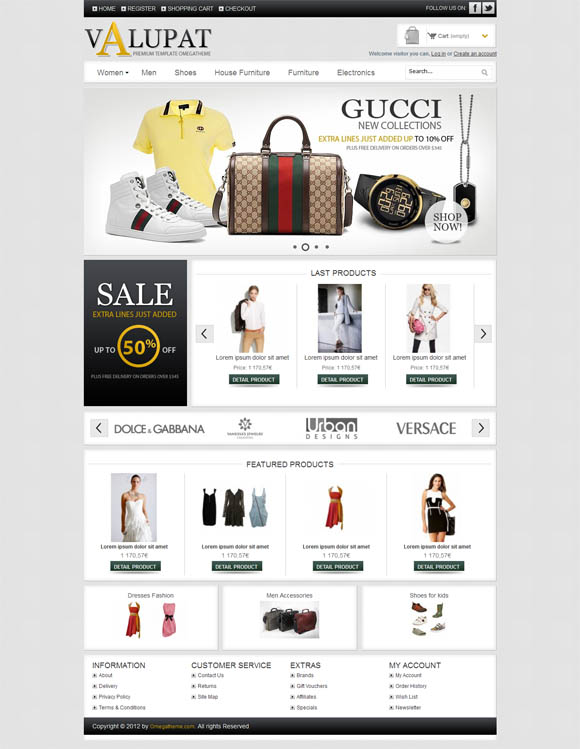 OT Jewelry is now available for Prestashop with its clean design and a lot of features. It is designed for any jewelry online store and but you can use it for any type of web-store to start your business fast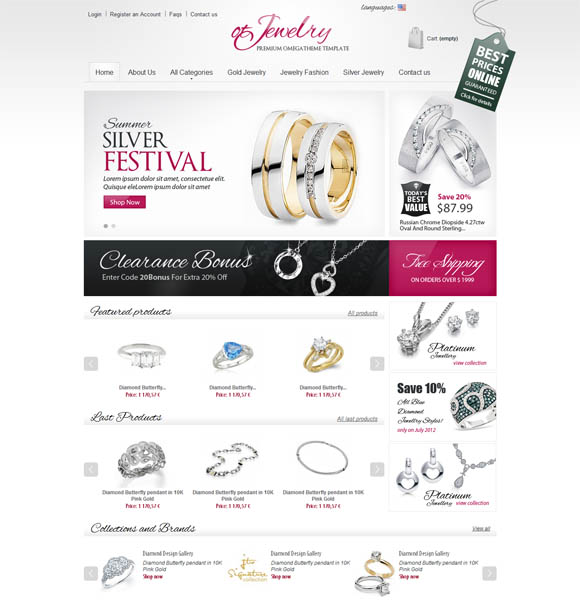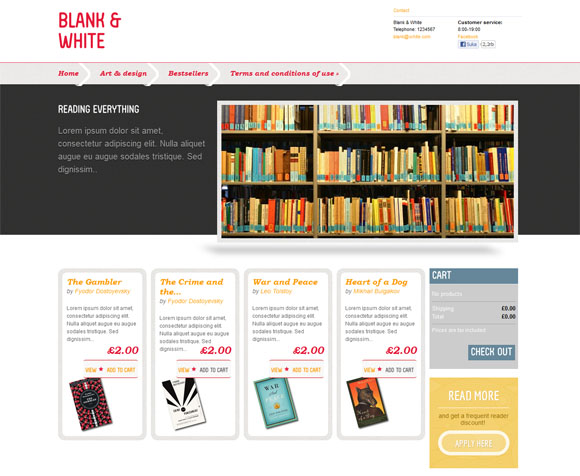 Just shoes is great free prestashop template. It come with Nivo Slider images slideshow with links to products. Embedded Webfonts. Easily customizable.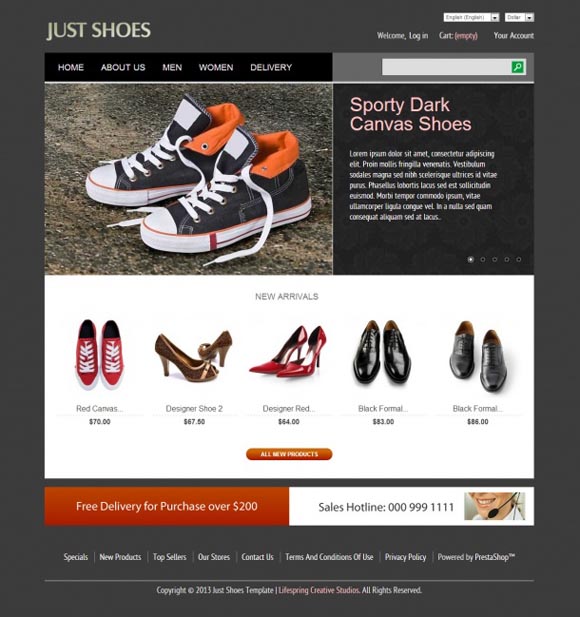 The theme is suitable for e-shop with furniture, clothes, jewelry, watches. Also the installation process is extremely easy, take a look at the video-tutorial.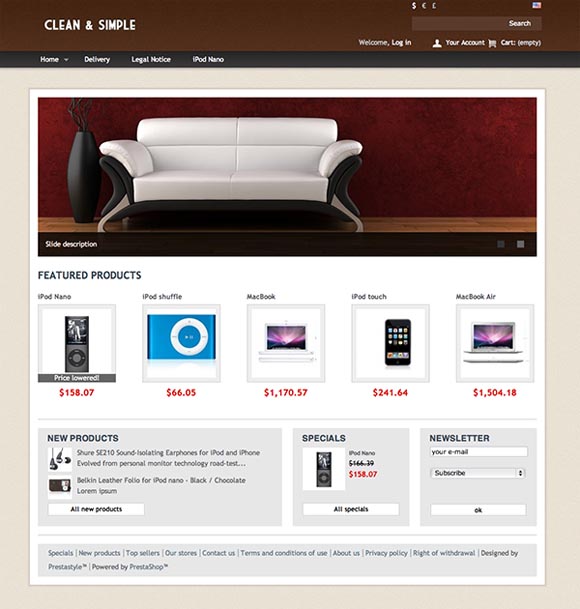 Clothes Fashion Online Store Prestashop Template for winter. Whether you already run an online fashion store or just plan to build online store, our OT WinterFashion will be incredibly helpful for you.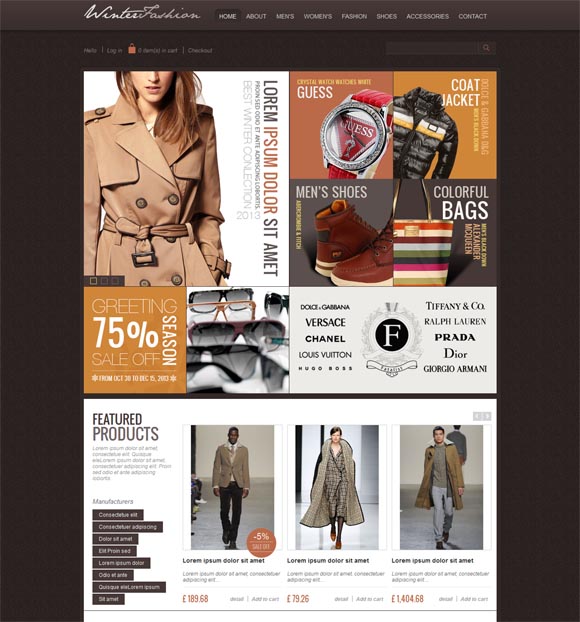 Perfume is a most elegant prestashop 1.5x template and it's fully SEO supported template with lot of new features.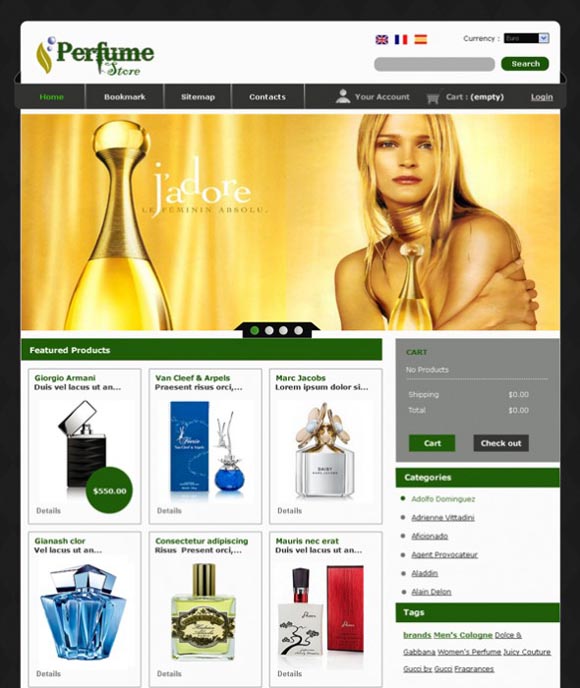 It's hi-tech digital store for Presta template that stands out of the crowd with a clean design that is suitable for a wide variety of hi-tech digital product. This template is very easy to install and customize.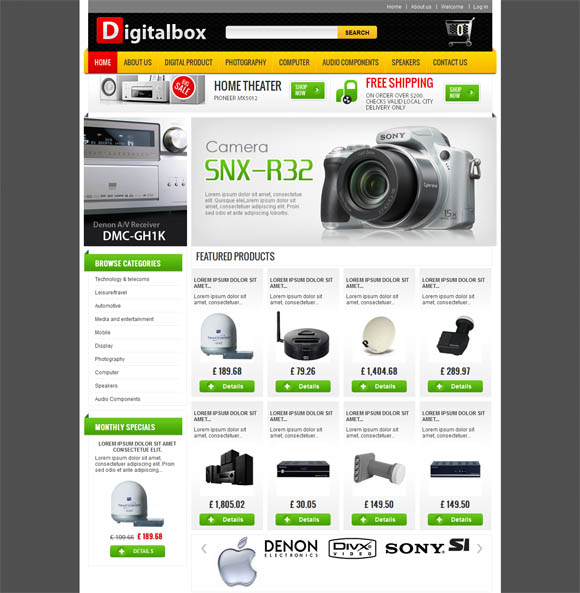 A prestashop theme designed for fashion prestashop store that stands out of the crowd withe with classical and clean backgrounds, in the forms of solid styles. This theme is very easy to install and customize, it's main purpose selling women beauty products or other women accessories.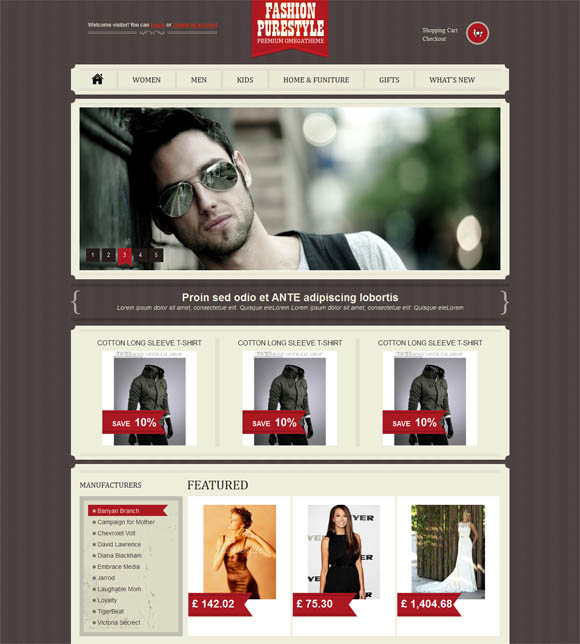 OT Ceramic designed in details of best furniture and ceramic shops,interior decorators, fittings,almirah,and chair manufacturers,wood carving,mattress,alminium and acrylic fabricators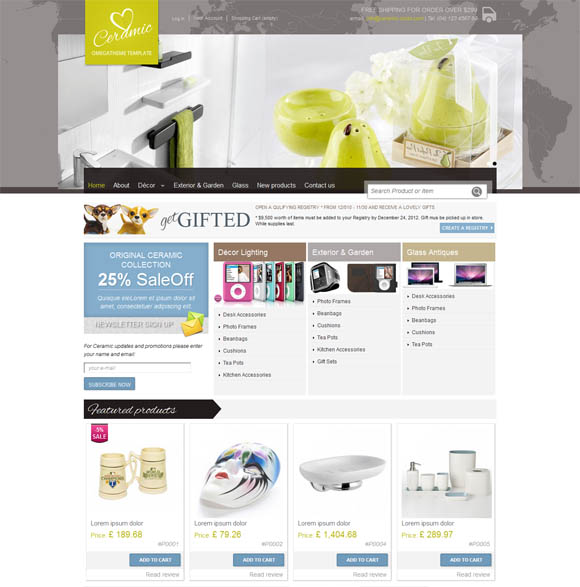 OT Car Accessories Prestashop theme is best solution to open auto parts, car accessories online store. This theme is best suited for auto parts store owners, who need to do their business online via websites.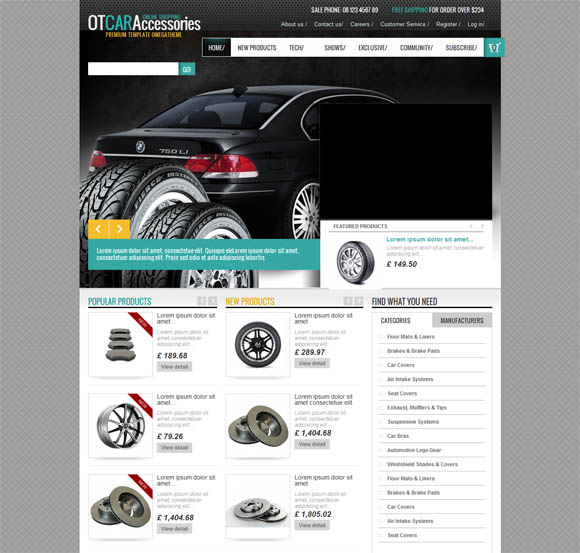 This template is a concept store, to demonstrate how much Prestashop e-commerce CMS is flexible to make a clean up layout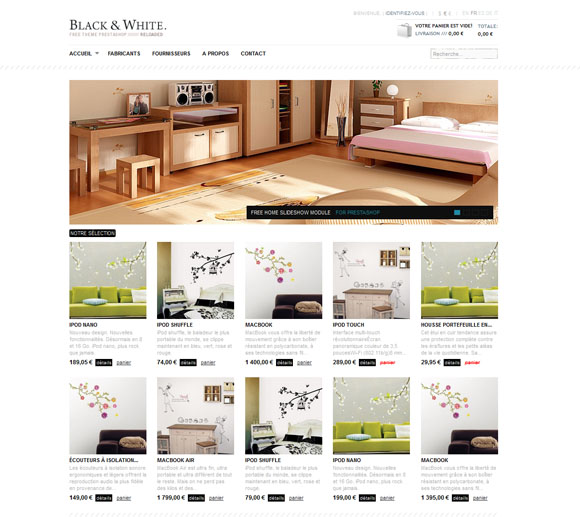 Element is fusion between « Minimaliste » and « Black&White » theme, based on 2 columns layout. the idea was to have a Shop with a clean up look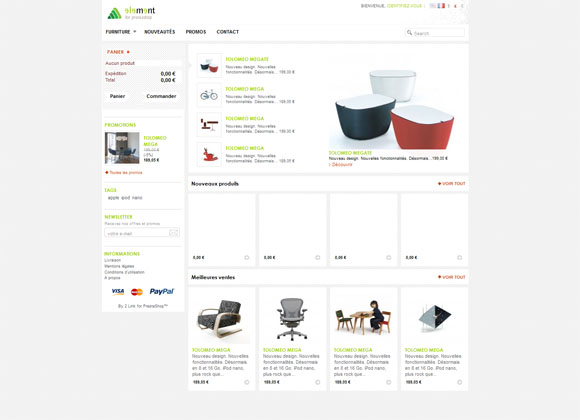 Simple and elegant prestashop theme.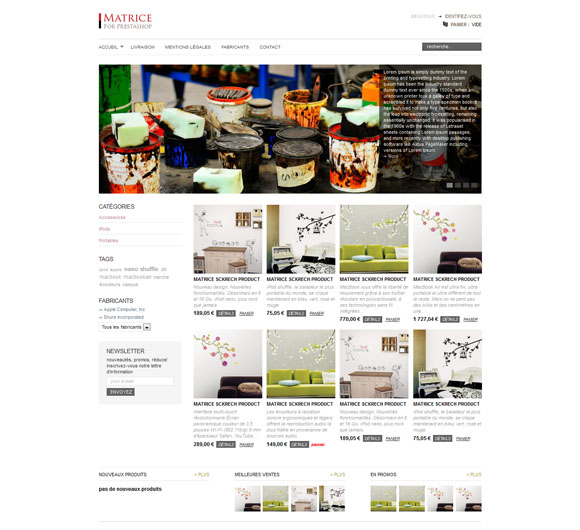 Moon template is another concept store for Prestashop CMS, with a simple and purified design.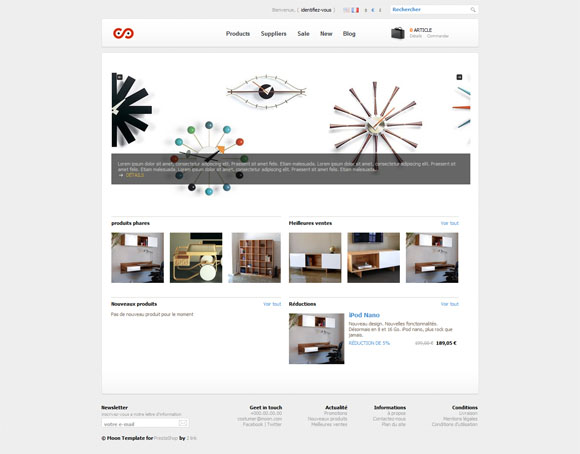 This template is designed for fashion and urban product store, it is based on 3 columns layout. So feel free to use it in your future ecommerce project.