Ecommerce allows consumers to electronically exchange goods and services with no barriers of time or distance. If you want to make ecommerce website based on Joomla CMS. You can be useful to take a look at this list with 10 free joomla ecommerce extensions which can help you to reduce your programming effort for developing ecommerce projects.
---
See also:
---
Most popular joomla ecommerce extensions. VirtueMart is an Open Source E-Commerce solution (a Component or Plug-in) for the Joomla! Content Management System. It can be run as a Shopping Cart, or in Catalog mode.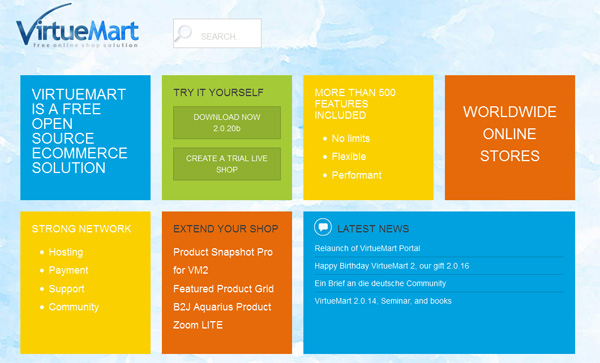 It can be used for selling different products. There are also functions for selling musik files or videos. Products can shown with text, pictures and also audio or video files can be added to description.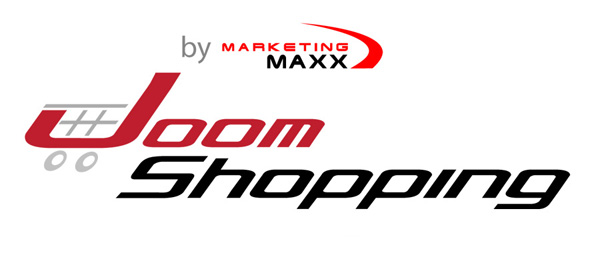 HikaShop is an E-Commerce extension for Joomla 1.5, 2.5 and 3.0. It is built for simplicity and flexibility. HikaShop also has a wide range of marketing tools, but also powerful statistics displayable on your HikaShop dashboard to help you manage your store.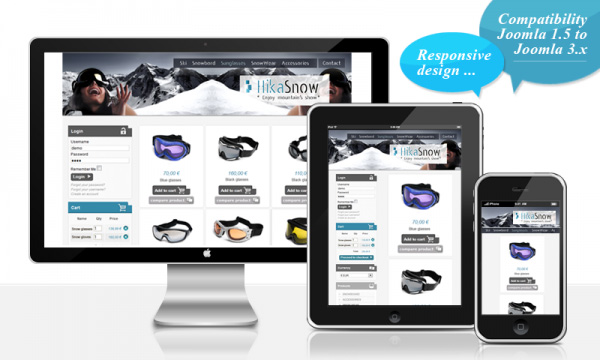 J2Store is a smart joomla shopping cart that lets you to turn articles into products. This means endless possibilities. Use articles as products, define Geozone based tax rules, offer coupon codes and discount prices.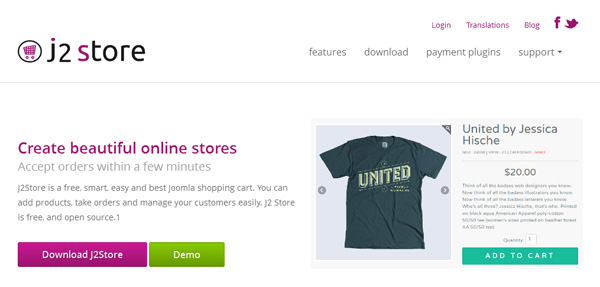 RokQuickCart is a simple shopping cart for Joomla. It takes a simple, yet elegant, shopping cart script and integrates directly into Joomla. It allows you to showcase products, inclusive of images, descriptions and additional options, and purchase these items, with support for shipping and tax calculation.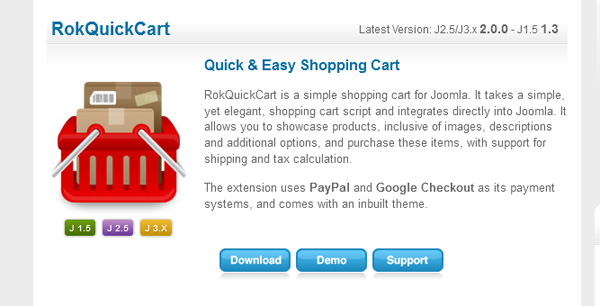 redSHOP is the leading webshop solution for Joomla. You get an advanced and fully integrated native webshop, with a built-in template system allowing you to style your shop to your exact needs. A feature rich and powerful shop.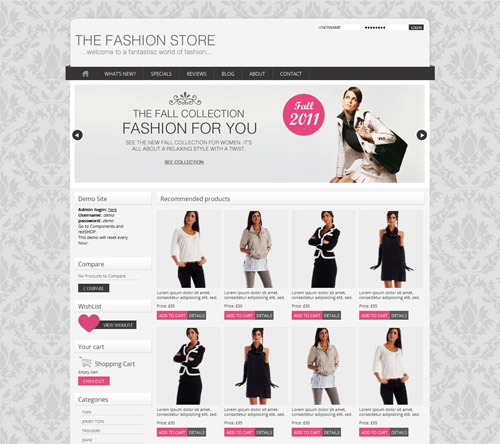 SimpleCaddy 2.0 for Joomla 2.5 and up. Create your shopping cart easily and quickly, without the need of learning complex rules and shop setups. Simple, but powerful.
This is a simple component shopping cart base from smart resize image, Cloud zoom, pretty image popup.
Store owners can create their shopping cart easily and quickly, without the need of setting up a complete shop.
If you want to create on your site simple and not burdened with setting an online store, the component Priceleaf Shop you will definitely fit. A simple and clear structure of the component, a simple pattern, a minimum of graphics, lots of tooltips in the control panel if you will that you do not understand the import of goods in the csv, slide images for products.