Pico is an a stupidly simple & blazing fast, flat file CMS. With this CMS, you can creating and maintaining a website as simple as editing text files. It uses flat-files as the database and built with PHP. Simply, there is no setup and the app works instantly.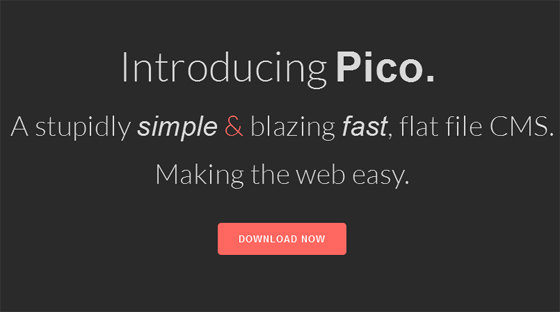 It is tinyand doesn't use a database, making it super fast. The contents are stored in .md files, markdown formatting is used and they can be edited in your favorite text editor.
You can edit your website in your favourite text editor using simple Markdown formatting.
Pico uses the Twig templating engine, for powerful and flexible themes.
Requirements: PHP 5.2.4+
Website: http://pico.dev7studios.com/
Download: https://github.com/gilbitron/Pico
License: MIT license