WordPress is a great publishing platform for websites with multiple pages, but what if we need just the single page like for landing page, portfolio page, coming soon page, and simple resume? There are lots of single WordPress themes out there. With single page website you can inform your visitors as quickly and easy as possible, without them having to navigate throughout your entire website. If you are looking for a wordPress theme for your single page website, today I would like to share 10 best free single page wordPress themes. Hopefully you will find this collection useful.
---
See also:
---
OnePager is a free responsive Portfolio theme for WordPress sites.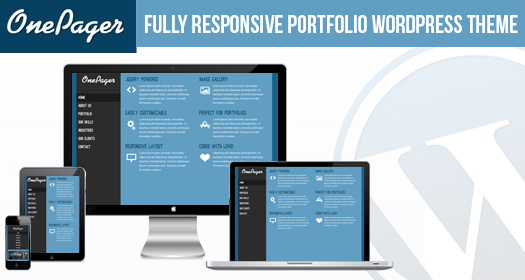 Solio is a single-page portfolio WordPress theme for creative professionals. Designed with creatives in mind, this theme is perfect any designer, artist, photographer, or developer that just wants an easy to manage, single page on the web with some recent work, whether or not they are available for hire, a contact button and some links to their social accounts.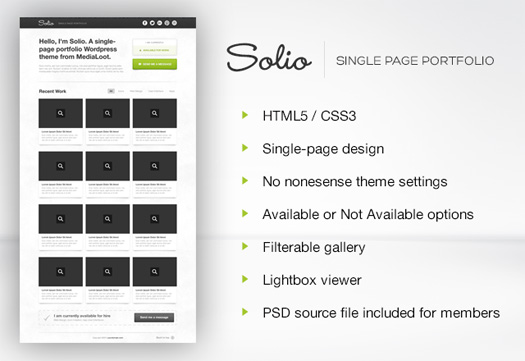 Minimal, scrollable, responsive, one page wordpress theme based on bootstrap. Minimable demonstrates, one more time, that wordpress is not only designed for blogging.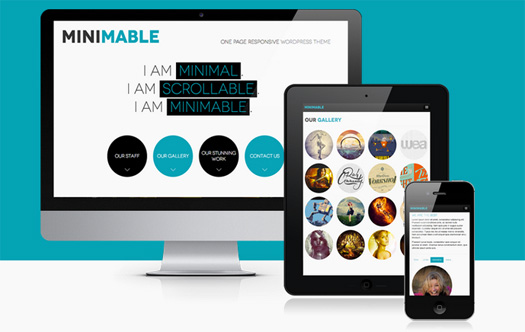 Launch Effect is a free responsive one-page theme that lets you create a viral campaign in minutes.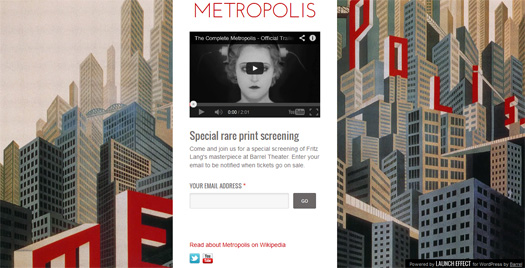 Use as a Coming soon page for your website / Application / Software. Showcase your product in one single page with featured image and description on the right.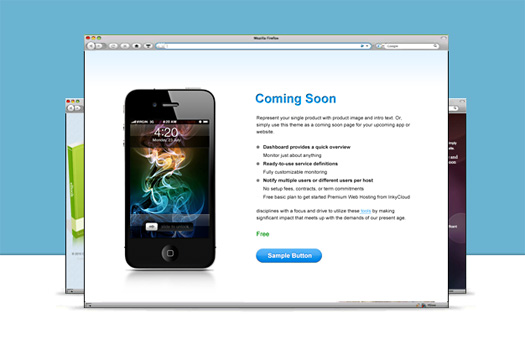 Free single page iPhone App WordPress Theme. a simple, fast and effective way to approach the audience with your application.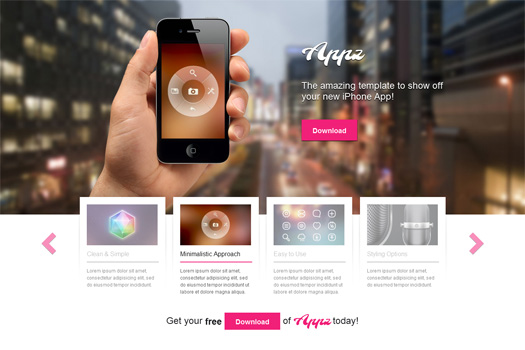 Free WordPress Theme. Getting started in the business world is difficult. So vCard is here to help by giving you everything you need to create an online virtual business card.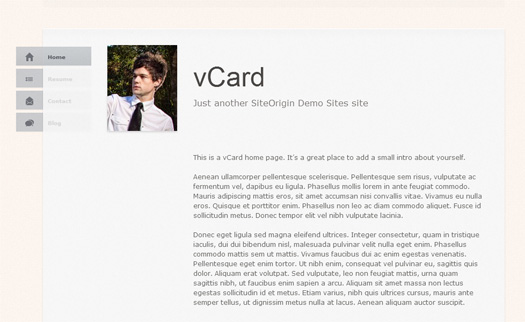 Ryu is a free personal WordPress theme perfect for all kind of bloggers. This is a WordPress theme with elegant one-column layout and is perfect to display large images in style.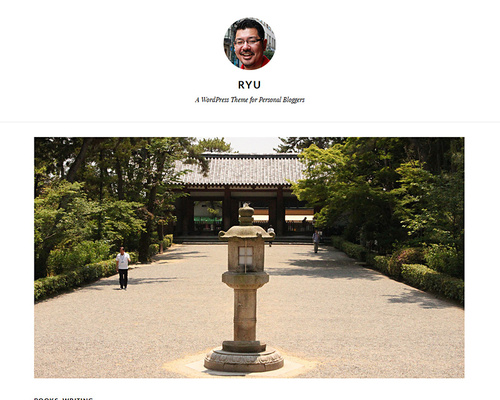 Launcher is a perfect theme to use when you wish to launch a new site or revamp the old one. This free coming soon WordPress theme will let your visitors know what's the time remaining before the site is launched.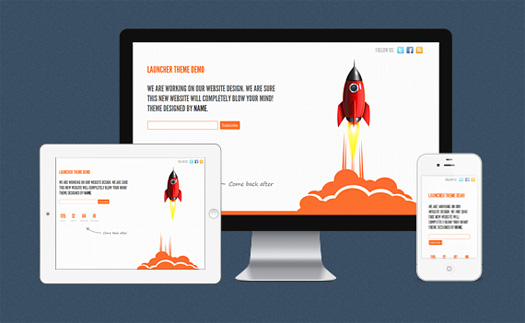 Landis is a simple one page Landing/Under Construction WordPress Theme that allows you to keep your users informed while you are building a your amazing new website.