BookBlock is a jQuery plugin for content flip page from tympanus. It will create a booklet-like component that let's you navigate through its items by flipping the pages.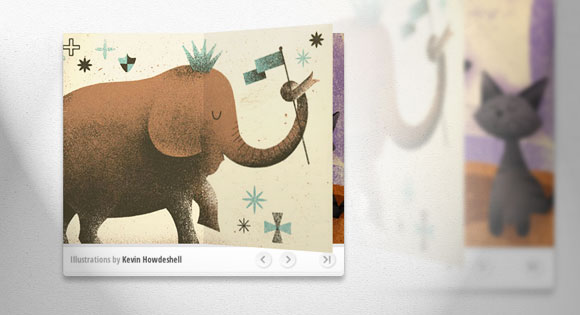 Any content can be used, such as images or text. The plugin transforms the structure only when needed (i.e. when flipping a page) and uses some overlays as shadow for the pages to create more realism.
You can already see the amazingly simple practical applications with this, like story books, simple online brochures, menus, instructional guides, etc.
It using jQuery++ by Bitovi which has some add-ons for jQuery (specifically, to add the swipe event).
---
Requirements: jQuery
Website: http://tympanus.net/codrops/2012/09/03/bookblock-a-content-flip-plugin/
Demo: http://tympanus.net/Development/BookBlock/
Download: https://github.com/codrops/BookBlock
Compatibility: All Major Browsers
---