IVORY is a simple, flexible, & powerful responsive web framework, Makes your web development faster and easier. It takes you all the way from 1200px on down to 320px.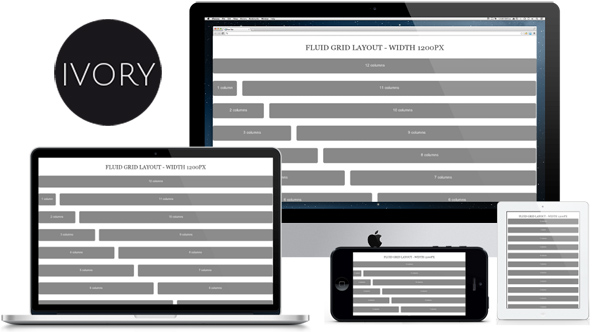 It can easily adapt to any size screen from phones to TVs. It offers 4 different width layouts 1200px, 1140px, 1024px & 960px. You can define your own width also.
IVORY Framework is 12 column fluid width grid. In general 12 column is dividable by 2, 3, 4, 6, 12 equal parts but our framework can also be dividable by 5 and 8 equal parts also
You can quickly put together layouts that work on any and all devices. It is perfectly designed and developed in the lightweight manner.
---
Requirements: No Requirement
Website : http://weice.in/ivory/
Download: https://github.com/kanthvallampati/IVORY
Compatibility: All Major Browsers
---