Gumby is an powerful responsive CSS Framework, powered by SASS. You can create rapid and logical page layout and app prototypes with a flexible and responsive grid system and UI kit. Websites built today must be mobile friendly in order to survive. Why have two different sites for mobile and desktop when you can have your main site be one size fits all? With Gumby framework you can make responsive website that automatically changes to fit the device you're reading it on.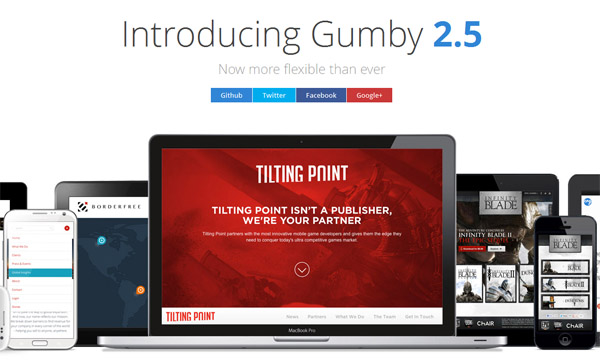 It is built with the power of Sass. Sass is a powerful CSS preprocessor which allows us to develop Gumby itself with much more speed — and gives you new tools to quickly customize and build on top of the Gumby Framework.
Gumby is developed following the latest standards and specs. In order to stay on the cutting edge, Gumby supports modern web browsers like: Chrome, Firefox, Opera, Internet Explorer 8 – 10.
---
---