The International Telecoms Union predicts that there will be more mobile subscriptions than there are people in the world by the end of 2014. Of course, many of these represent multiple subscriptions, and not every phone is a smartphone. But mobile internet is becoming increasingly important and what works for your main or static website might not be as effective for users accessing your site via mobile devices.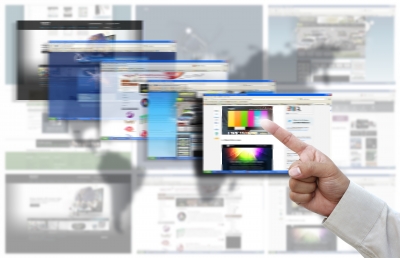 Simplify your design

A user who visits your main, static website and your mobile-optimised site should be able to recognize key design elements and your core message, but the mobile site should offer a simpler, more streamlined user experience.
Mobile users are not generally visiting your site to marvel at the artistic design qualities or to experience a host of fancy features. Most are there with a specific aim in mind and it's your task to allow them to achieve that goal as easily as possible.
The smaller screen size may also affect your design. Mobile users are used to zooming or pinching areas of the screen but do not tend to like having to scroll left or right to find what they need, so a tabular, single column design usually works best. Don't overload your pages with text.
Mobile customers don't want to read a lengthy mission statement, detailed staff biographies or the fact that you are a great equal opportunities employer. Try to condense copy so it is still valuable and engaging but presents the most important information without too much clutter.

Enhance your landing page

Only 33% of mobile users make it past the first page of a mobile site. This makes it extremely important to present important information and calls to action as prominently as possible. It's fine to redirect to another page for specific product information, checkout or sign-ups, but the options to get there should be on the first page.

Focus on navigation

Easy navigation is a must for users who do venture beyond that first page. Remember that the input device for most smartphone users is a finger and this is less precise than a cursor and mouse. Make navigation buttons large enough to use and label them clearly. Avoid clickable text links, which can be more difficult to spot and to use.

Use an integrated search box

A site search box can allow users to find specific products and any other information they need without having to trawl through the site. Install it prominently near the top of the landing page and on subsequent pages, so the user doesn't have to keep flicking back. Auto-complete and auto-suggest features can further streamline the search process by providing suggestions based on the first few letters typed into the search box or items that have already been searched for or viewed. The Deb Shops chain, for example, reported a 20 per cent increase in adds to cart for users exploring with a 'More like this…' feature.

Cut down loading times

A recent survey found that two-thirds of smartphone users cited slow to load web pages as one of their biggest frustrations. 64% of respondents expected a page to load in four seconds or less. Many users will abandon a site that doesn't meet their expectations. Avoid using unnecessary images and reduce the size of any you do use. The same goes for animations and autoplay sound and videos.

Flush the Flash

It's worth remembering that Apple's operating systems do not support Flash. Samsung are the global leaders but Apple are the second most popular smartphone providers worldwide and remain number one in the US. If you want your site to display and function correctly across all devices, it's best to avoid Flash animations. This can also help reduce page loading times.

Go local

By its very nature, mobile search is often used on the go. According to a recent study by Google 95% of smartphone users have used their phones to search for local information and 88% of these users have taken action within a day. Whether they're looking for a handy restaurant or a nearby store, these are often tasks and needs that the user wants to address straight away. Take advantage of the built-in GPS features of smartphones and include any local information you have. Include maps, clickable contact numbers and clear directions to physical premises and services.
Image courtesy of arztsamui at FreeDigitalPhotos.net