Mockup is a scale or full-size model of a design or device, used for presentation, teaching, demonstration, design evaluation, promotion, and other purposes. Good presentation is vital to your project or product that can instantly grab your visitor & user's attention.
A great showcase of essential web browser mockup are listed today for free download. In this post we are exhibiting free browser mockup that will help you showcase how your design projects work on the modern browsers like Chrome, Safari, Firefox, Internet Explorer, Opera, and much more. Hope this saves you some time to create web design presentation with professional way, enjoy.
---
See also:
---
Here is 50 Free Browser Mockup for Web Design Presentation
Clean browser mockup with flat style design.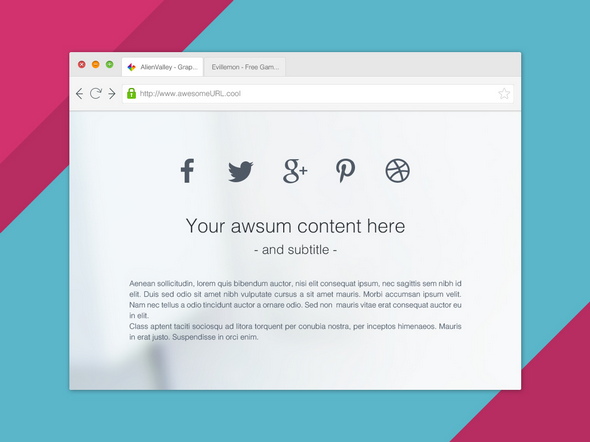 A Safari Mockup done in Yosemite style with a few edits that make it look different. The file is an Editable PSD so you can paste your work directly into it.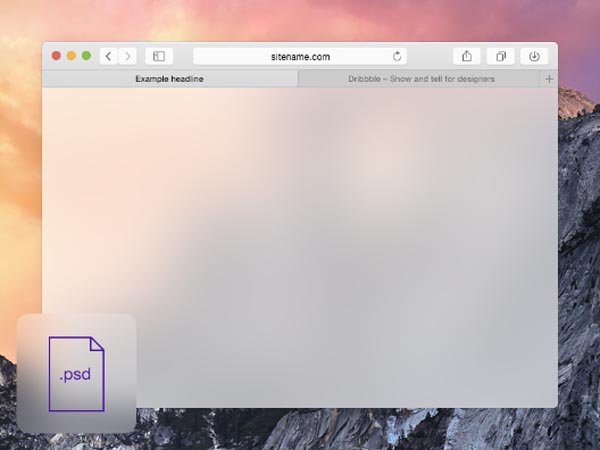 Minimal browser mockup for showcase your web design project Here is a simple and flat browser window mockup which you can use to showcase your website with style. The resource is in PSD format and is scalable as most of the layers consist of vectors.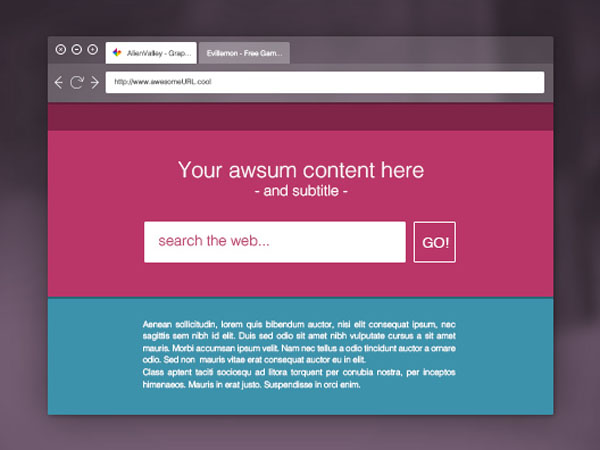 This freebie presents a good way to showcase your work within a clean browser window.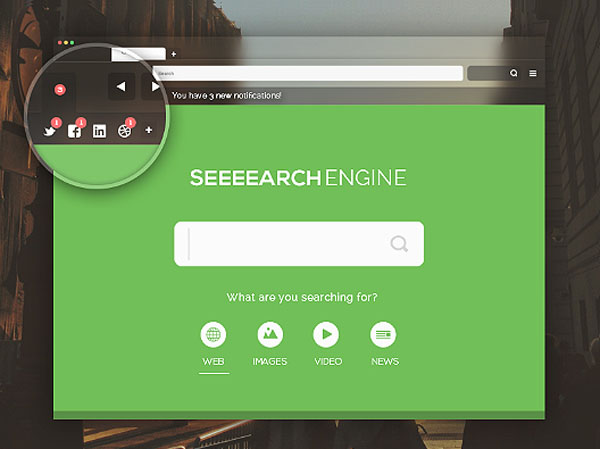 Super-minimal browser template for a recent project to frame some screenshots nicely.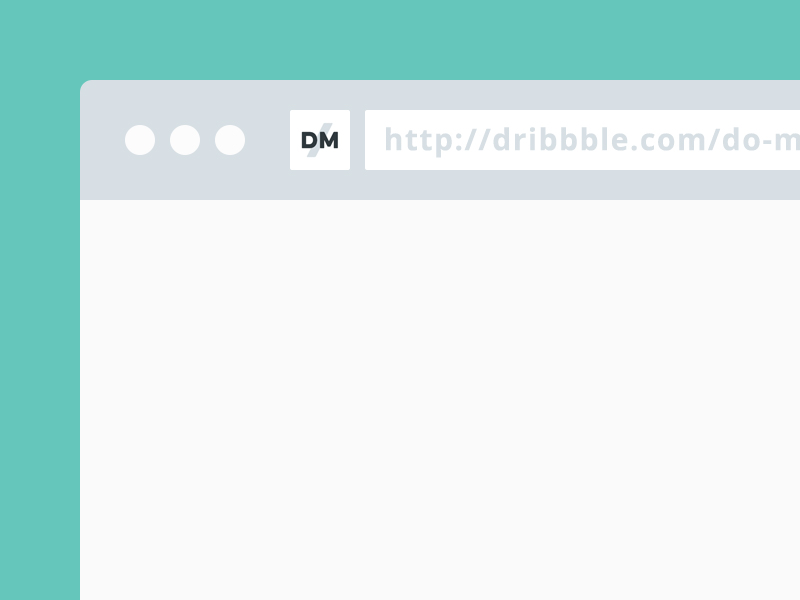 Safari browser mockup for web presentation with style.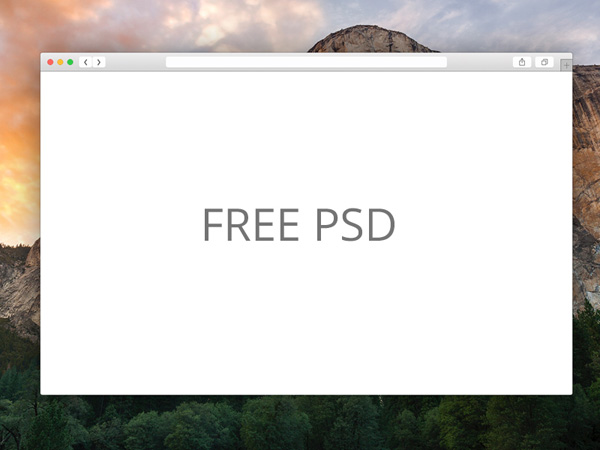 Chorme browser mockup for Sketch that created for showcase your web project.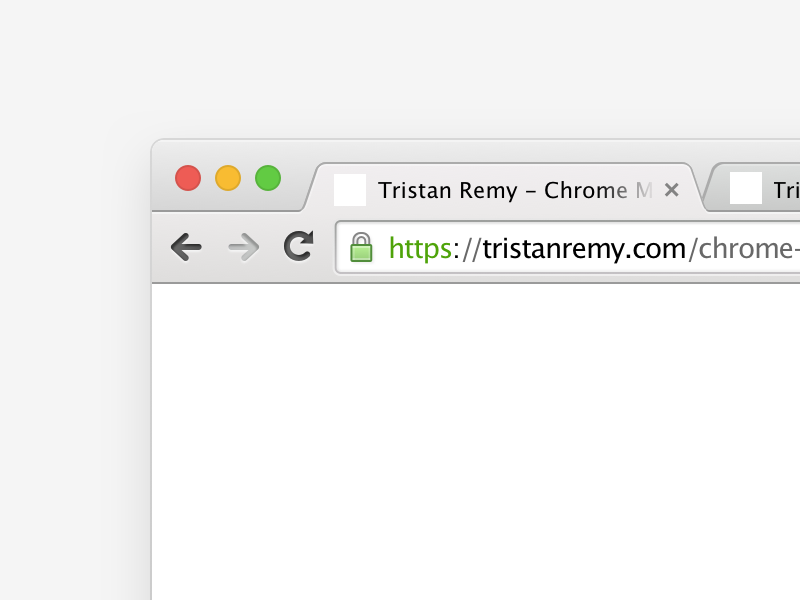 A free fully editable .psd mockup of new safari browser with some magic translucency in toolbar.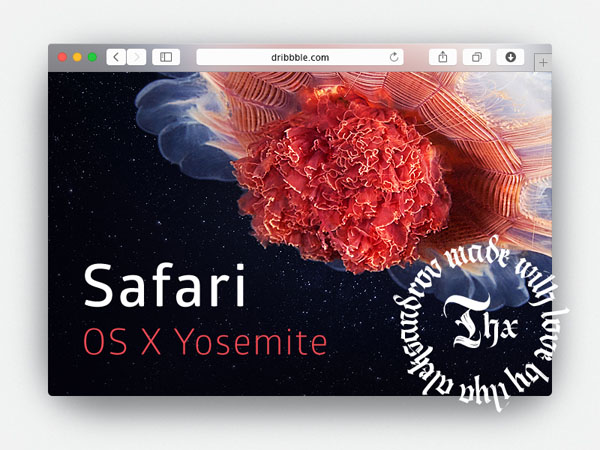 A free safari mockup that created with Skecth with elegant design.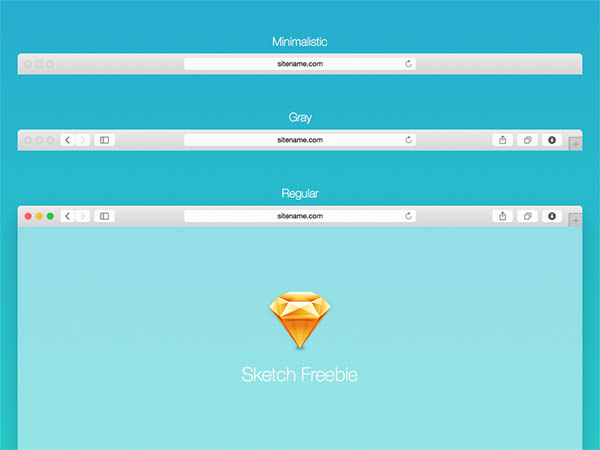 A fully layered large safari browser screen in yosemite style.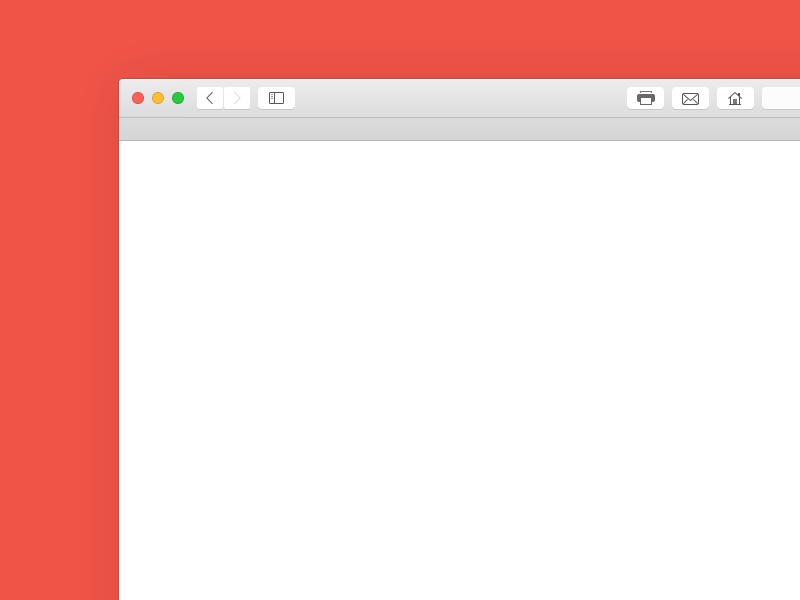 Free flat browser mockup here.Ai and PSD file.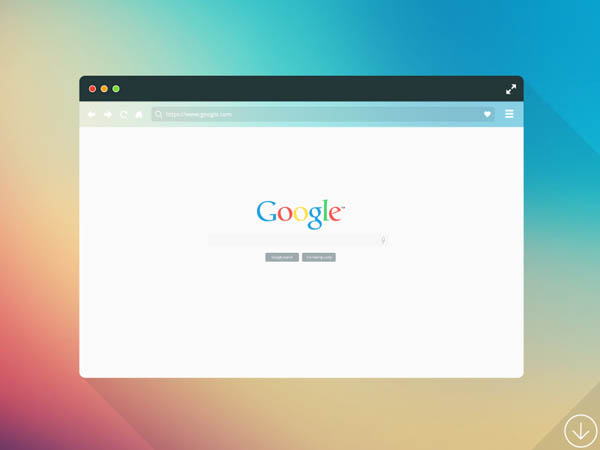 Free Safari browser psd template for display your work.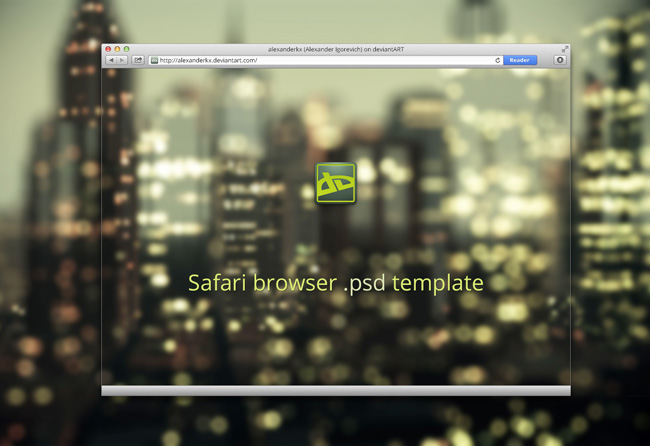 Super clean browser mock-up is best to showcase your web design in style. Apply your design via smart layers. PSD fully layered and grouped and AI file included,scale to any resolution you want.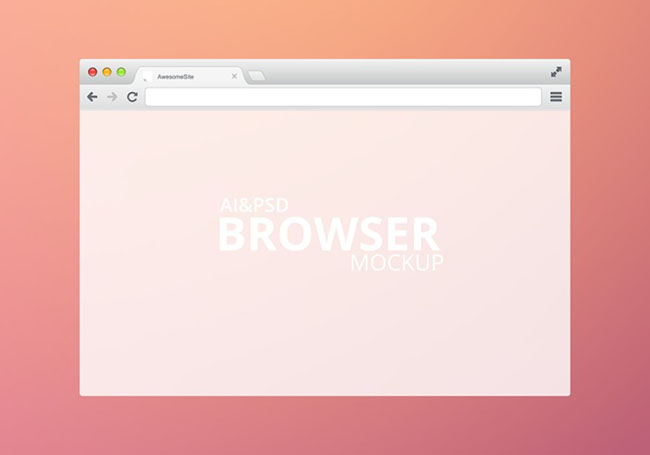 Dark version of the simple browser window.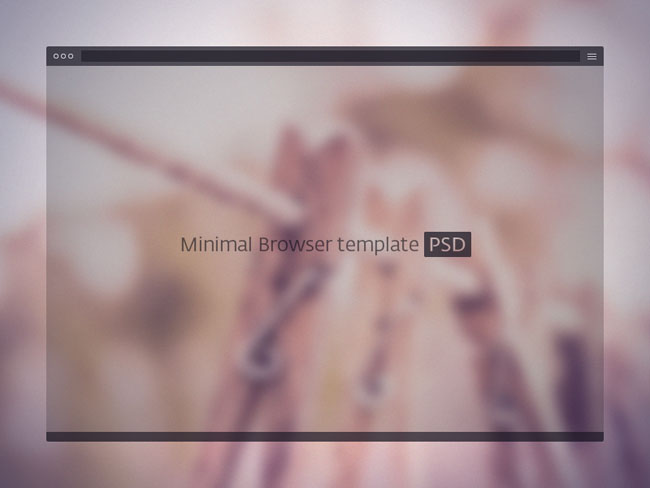 PSD of Safari 8.0 with the last update of Yosemite β6.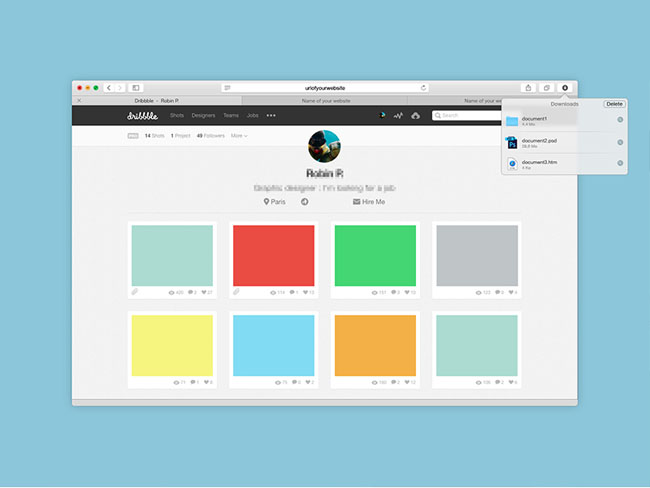 New Firefox browser mockup. Featuring vector shapes, fully editable layered psd file. One-click screen replacement.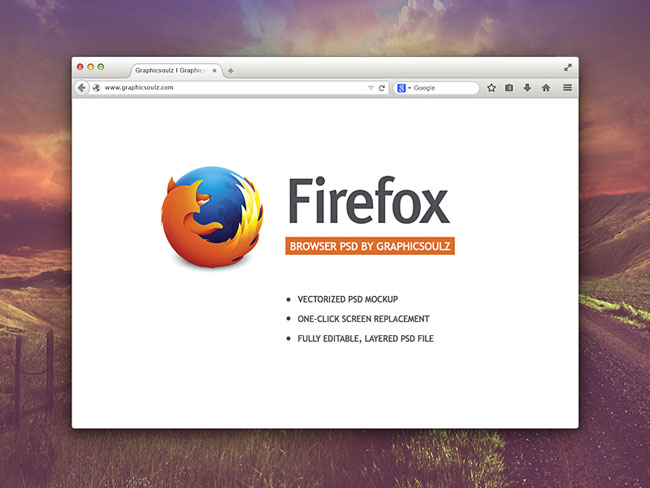 Free Safari OS X Yosemite browser mockup. Featuring vector shapes, fully editable layered psd file. One-click screen replacement.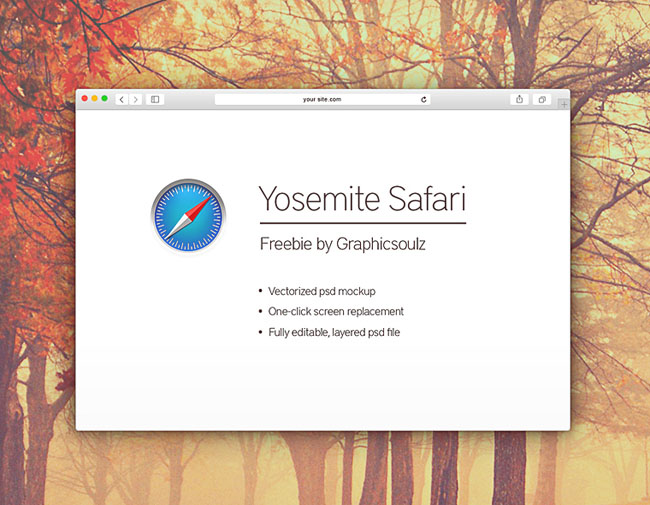 This is a detailed psd firefox browser with the new design. You can easily modify it and use it to showcase your web projects.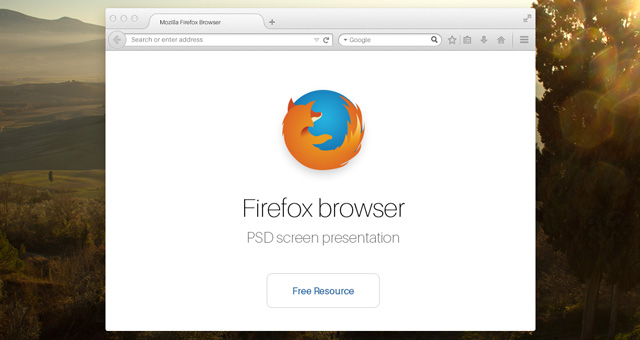 Web Browser Mockup for display your web design work.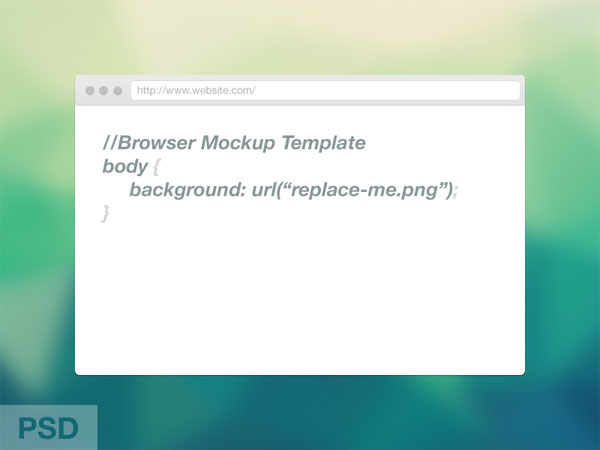 This is the one vector .AI freebie i came across for web browser mockup and is perfect for any wire-framing projects.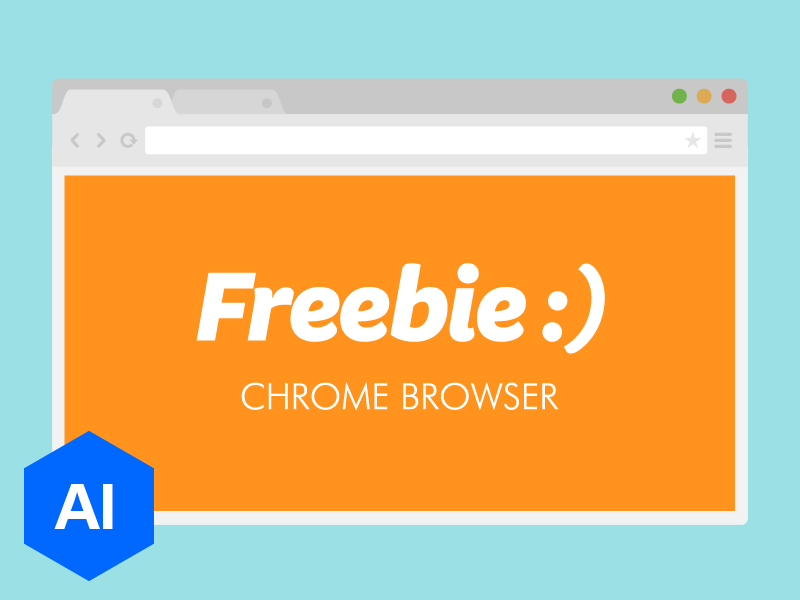 Ai file is fully vector scalable and can be opened with Adobe Illustrator.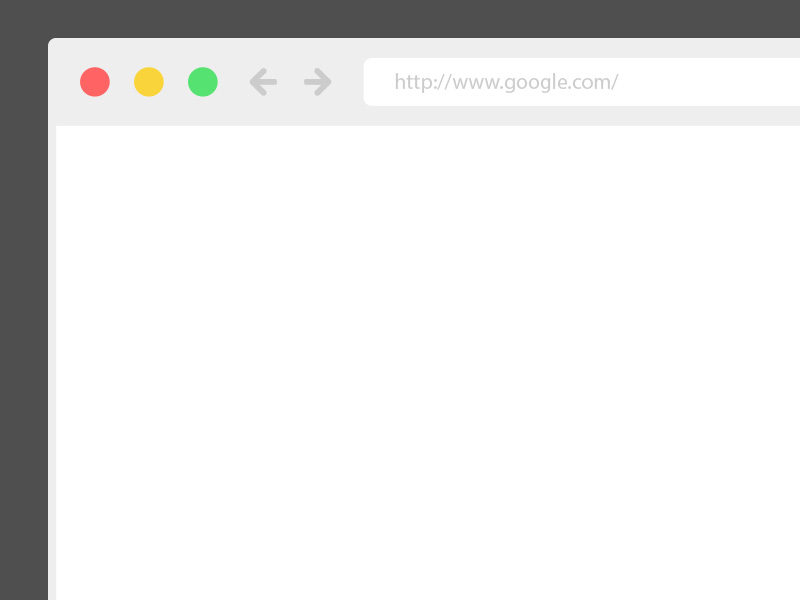 This is a psd mockup version of the new design of the safari browser with the Yosemite OSX update.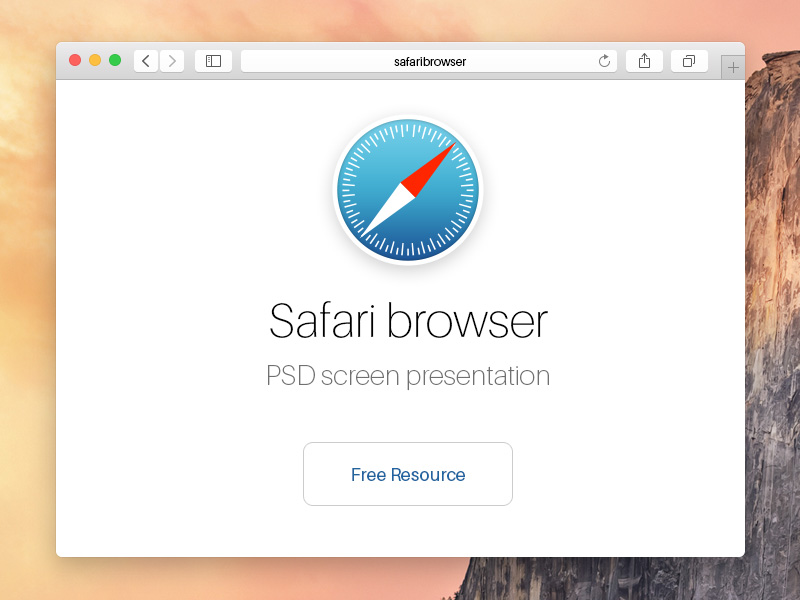 It´s a minimalistic browser mockup, it comes with two backgrounds and smart objects.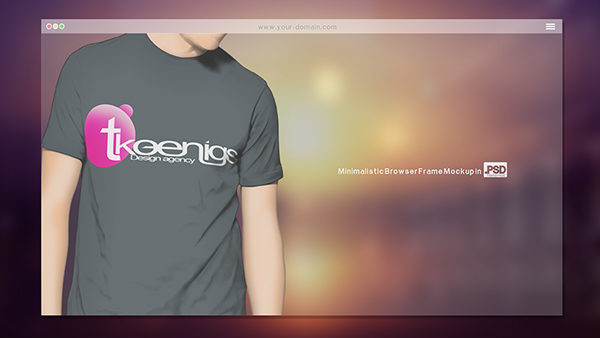 Safari browser mockup with style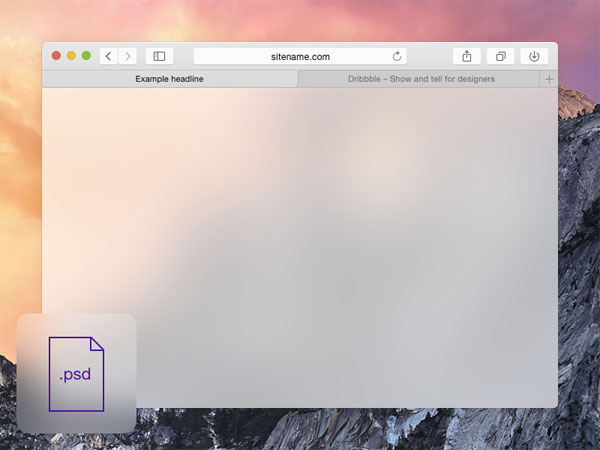 Free Chrome Browser Mockup Design Template.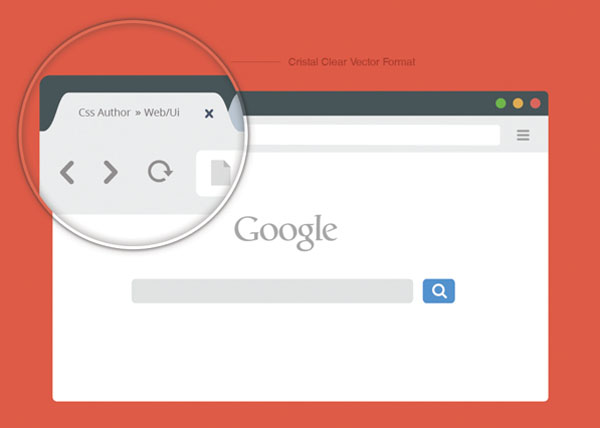 Flat minimal browser mockup (.sketch)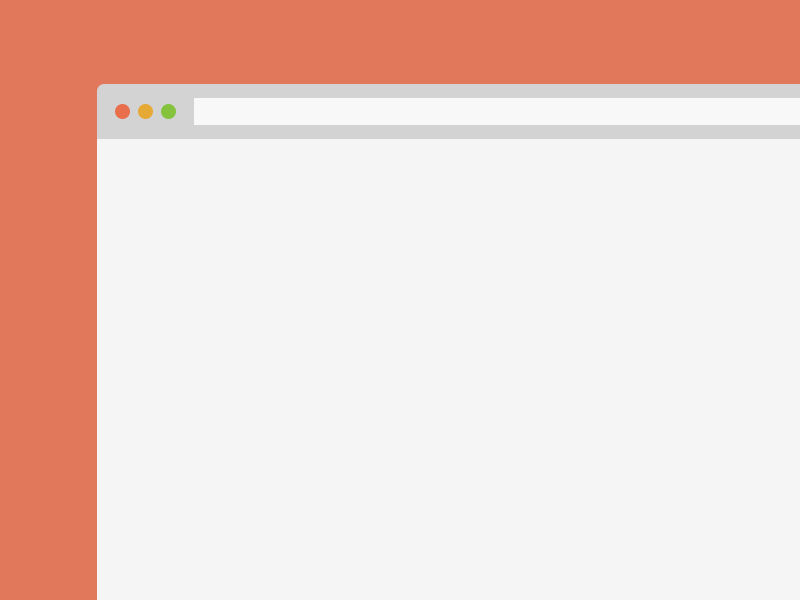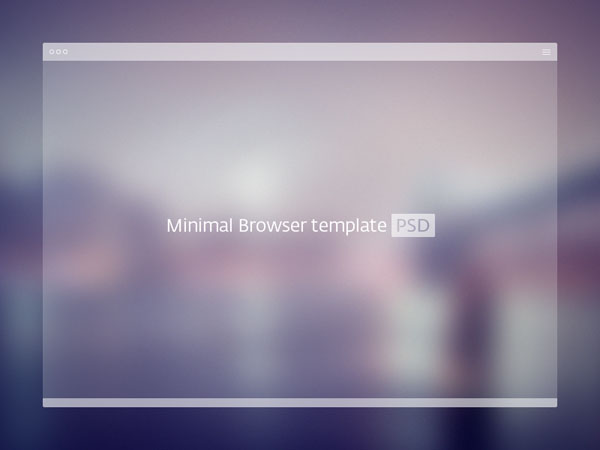 Flat and minimal web browsers PSD that's based off Safari on Mac.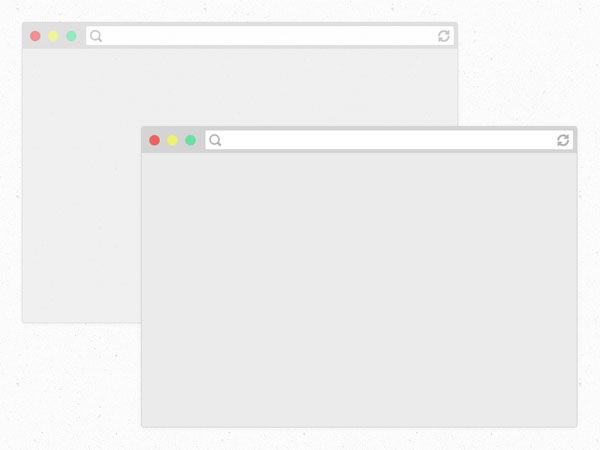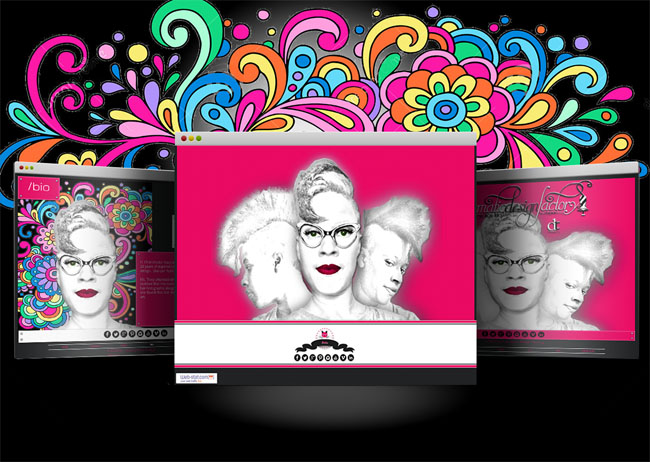 Here is a flat browser template that we personally use here in Bricks&Canvas for showing off our website designs.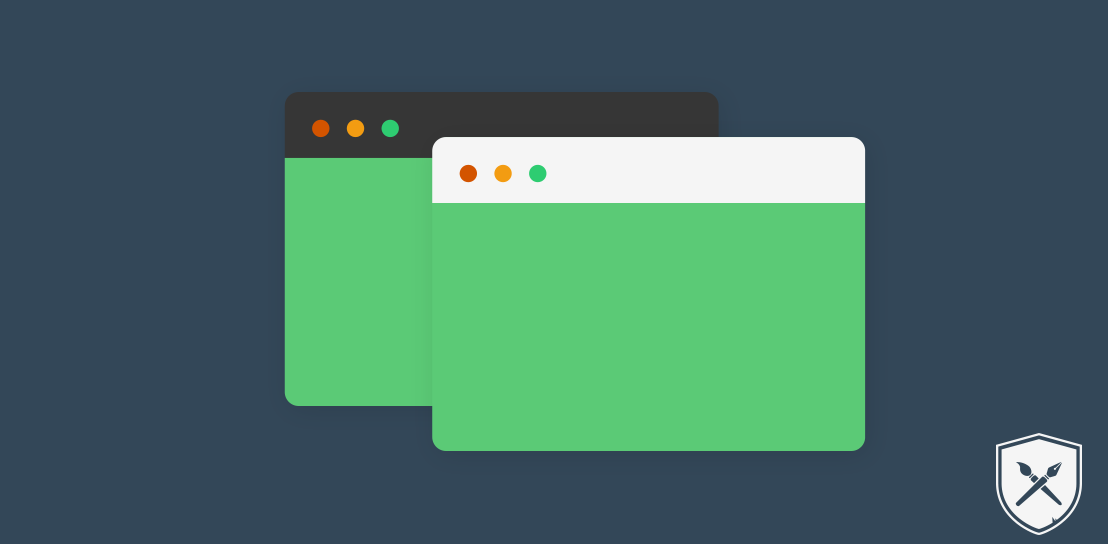 Simple browser template with flat style design.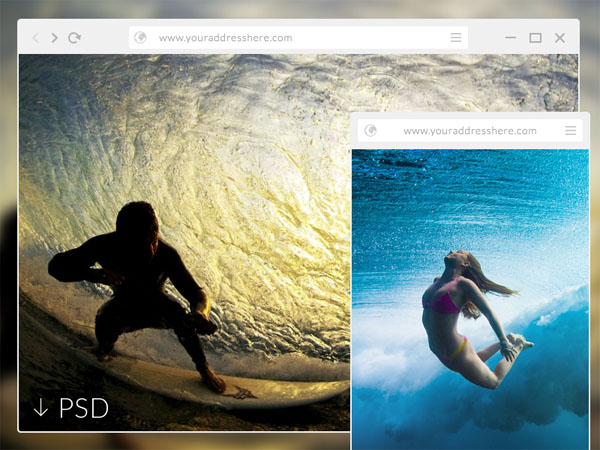 Flat Resizable Safari and Sublime psd template.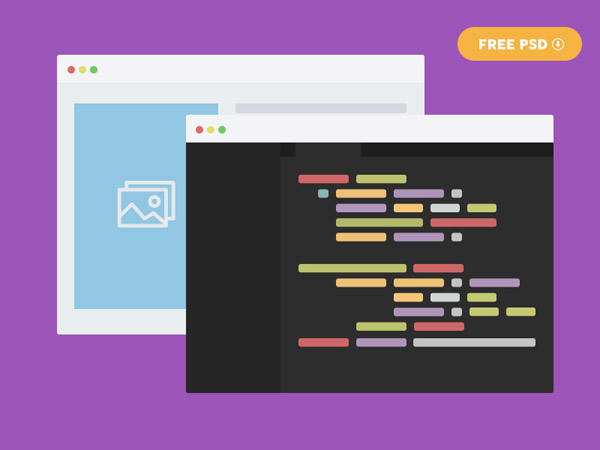 A minimal psd browser mockup to add to your collection.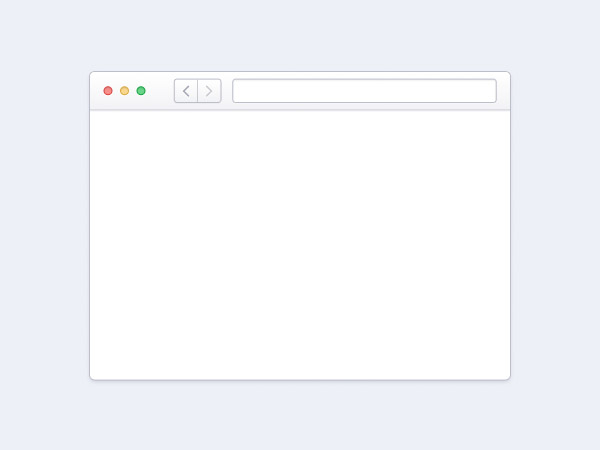 Firefox UI Mockup in .Sketch format.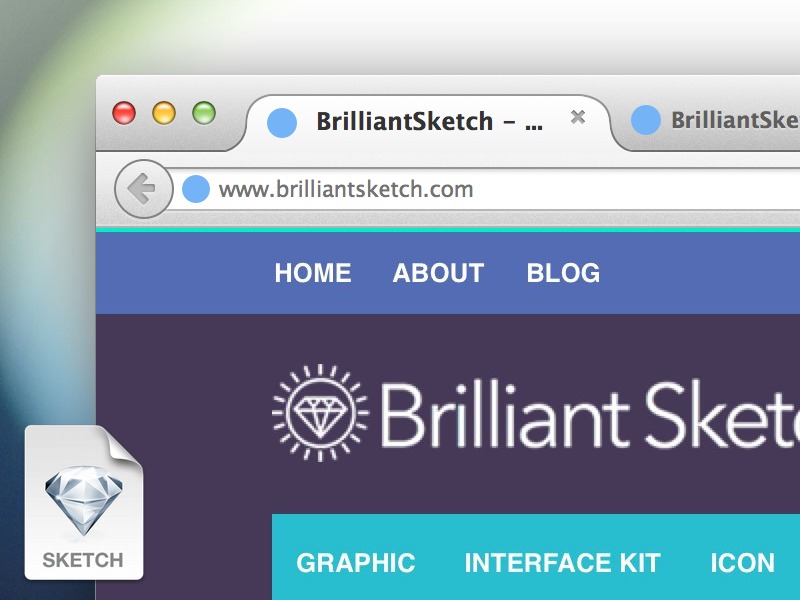 Here's one for the new version of Safari as seen in Yosemite.