An email template contains a group of pre-programmed email formats that can be used in different parts of the application when sending an email. In today's post we are featuring you 15 Free Responsive Email HTML Template for Marketing Campaign. You can be used as a e-commerce, shopping, corporate newsletter or for any offers or products that your company may promote. We hope this roundup will help you to promote your online business worldwide.
---
See also:
---
Litmus have realeased a bundle of seven pre-designed responsive email templates that been thoroughly 'Litmus-tested'. They also come with the PSD source files.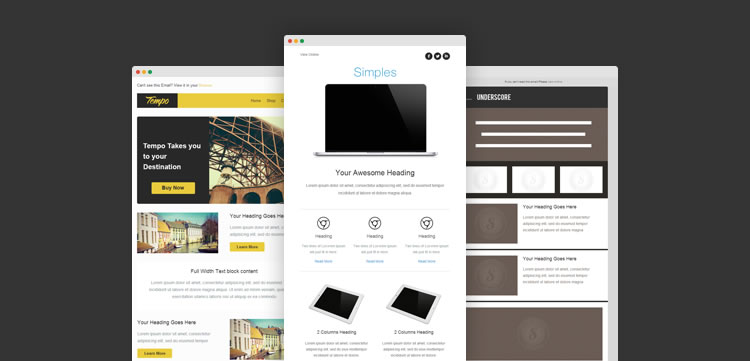 Passion is a free multiple-purposes HTML responsive email template, it comes with a large hero image and a take action button, as well as a blog, quote and gallery section, the template is a table based structure with inline CSS.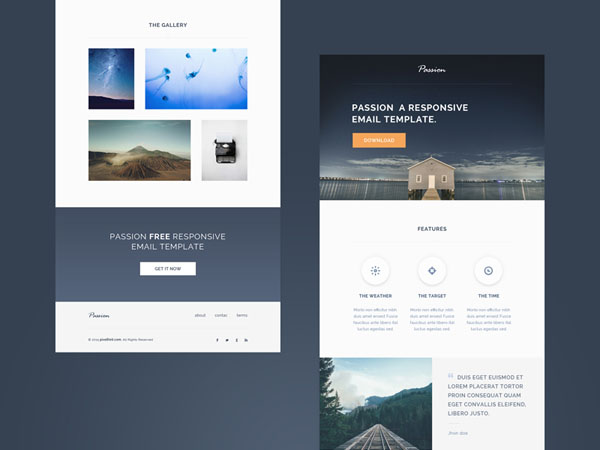 Bella is a clean, modern free psd and html multipurpose email template, the PSD file is well-organised, named and fully-layered, and the HTML code is clean, commented, hand coded and easy to modify.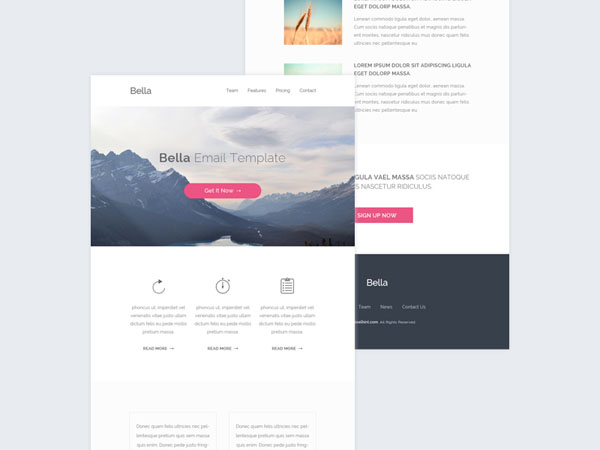 Green Village is email HTML-template with clean and minimal design suitable for many purposes. Easily suits mobile devices, browsers and desktop email clients.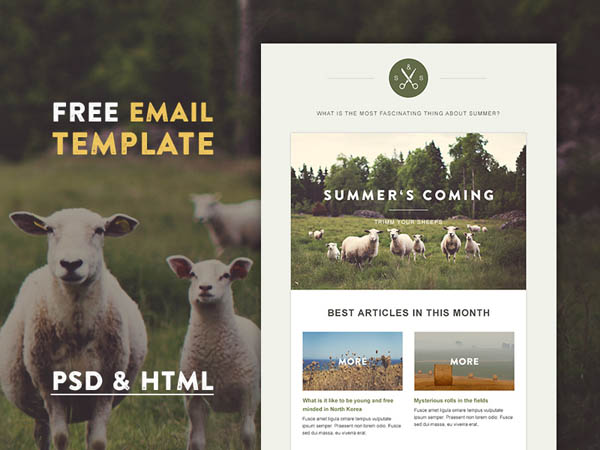 Penrose is a free flat and responsive email HTML template for your marketing campaign. Easily suits mobile devices, browsers and desktop email clients.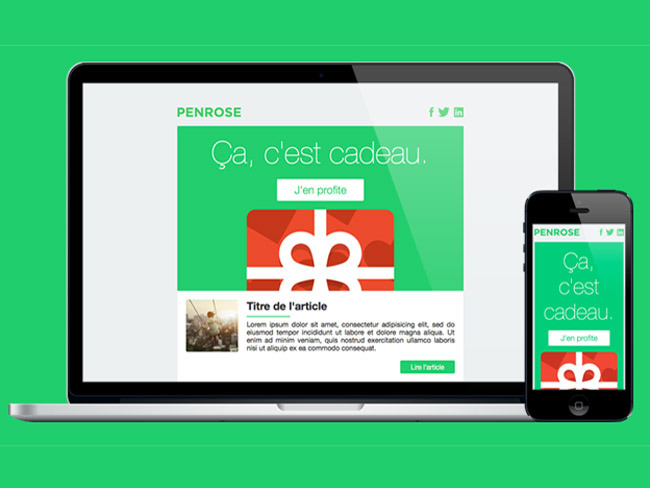 Free responsive email template that tested on Litmus email tester. The download file includes all psd's and open source html and css.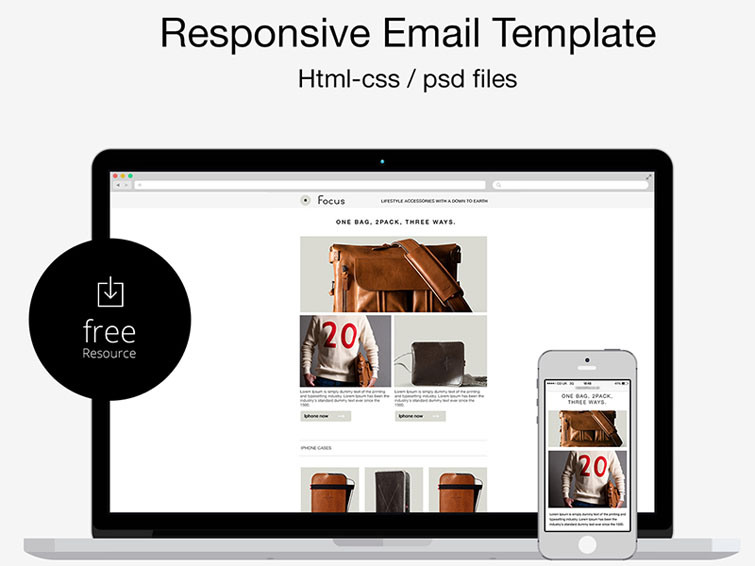 Clean and pixel perfect email template for ecommerce website.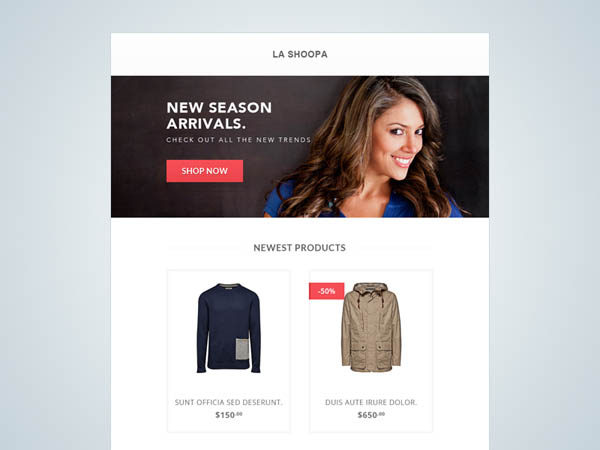 Snow Mail is a free christmas HTML email template that ready for your next marketing project. It is perfect for prepare the email campaigns and say thanks to all your customers, visitors and other people you may know.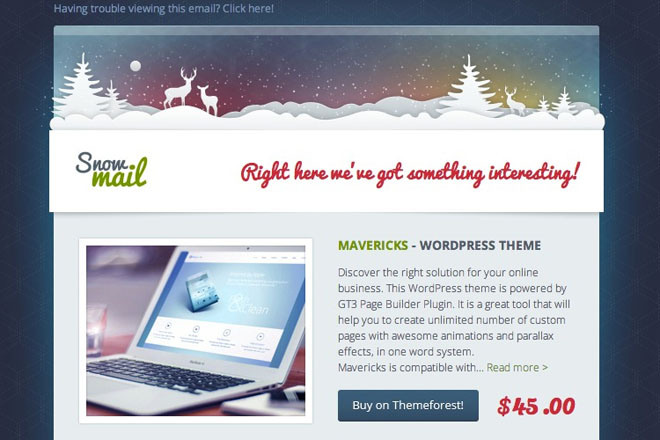 This simple pre-designed responsive HTML email uses minimal media queries and a fluid width approach to ensure maximum compatibility.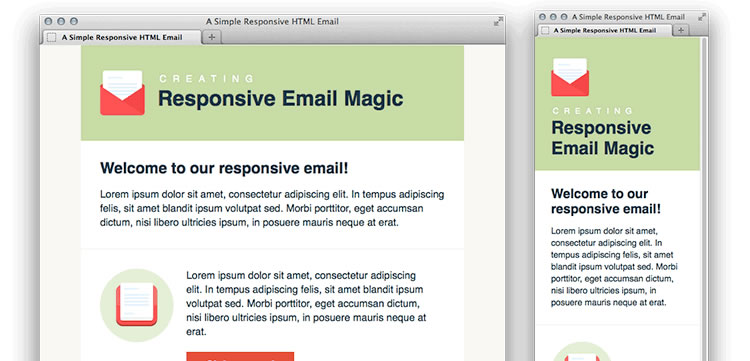 This email template offers three "layouts" which trigger based on the width of the screen. By default, it supports 1-3 columns and as you trigger each media query conditional statement, it converts to a one a column layout for mobile devices.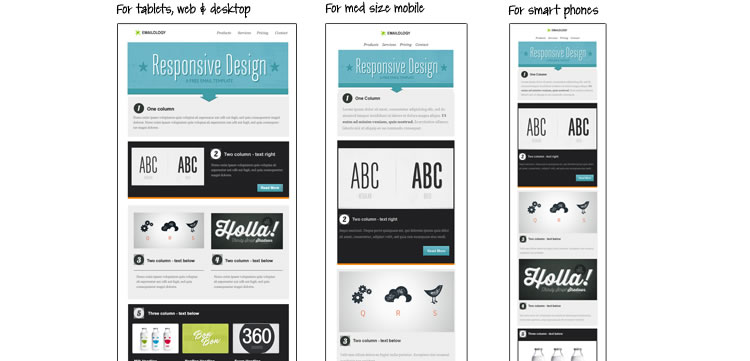 This email template was designed with mobile in mind. As of now, more than half of emails are opened on mobile devices! It's imperative your email reaches your audience when it's convenient for them to view and act on it.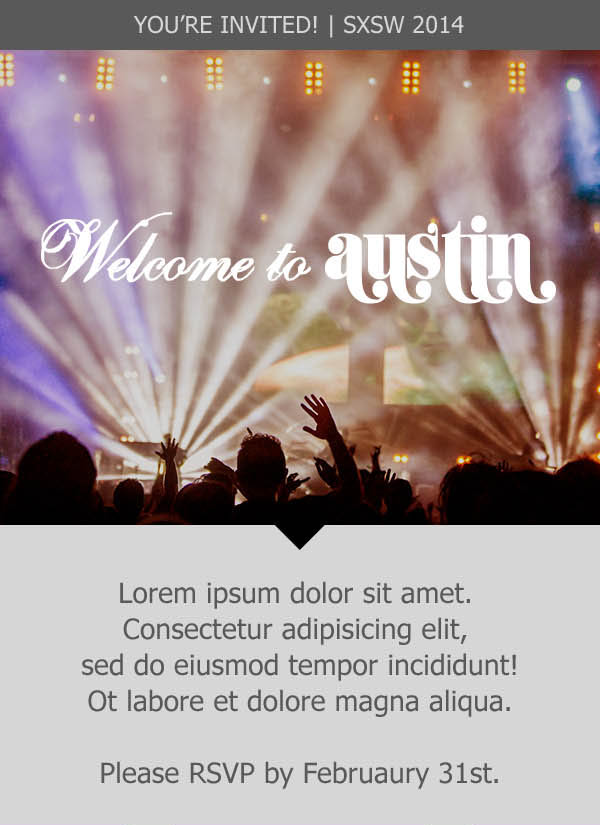 This template is designed to work on all major email platforms and it is built with media query, making it responsive for smartphones that supports media query.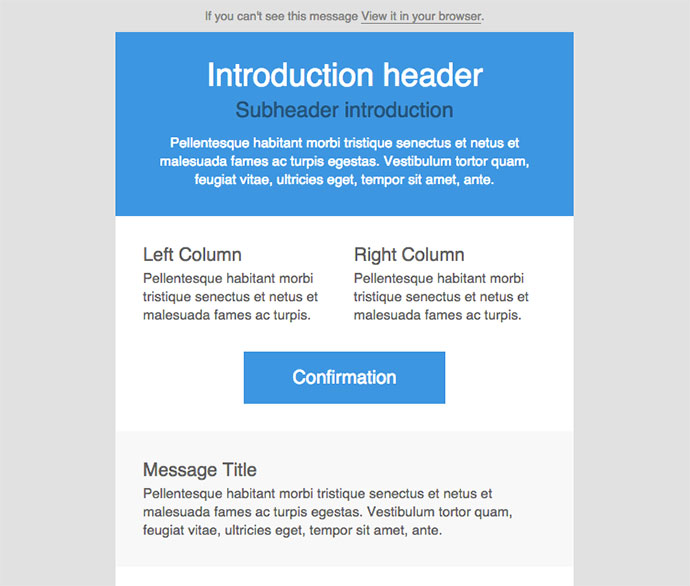 Transactional HTML emails often get neglected. Styling HTML email is painful. Tables, inline CSS, unsupported CSS, desktop clients, web clients, mobile clients, various devices, various providers.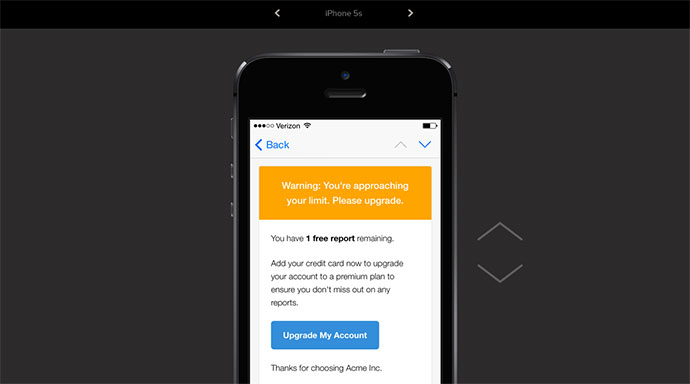 A clean and simple no fuss email template complete with PSD File, standard HTML Template & Campaign Monitor Template.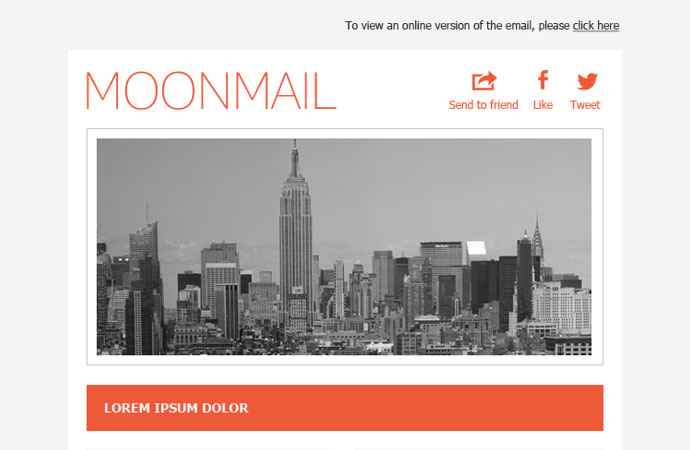 Sometimes all you want is a really simple HTML email template.