datedropper is a jQuery plugin that provides a quick and easy way to manage dates for input fields. It's easy to use and customize. Created by Felice Gattuso
Instead of asking users to enter dates using complex date formats, this plugin shows an interactive popup where they can use their mouse or finger to adjust the date to their desired value.
You can easily edit the CSS located into datedropper folder. Datedropper works properly from 9 to current version of IE. Datedropper works properly from jQuery 1.7 to current version.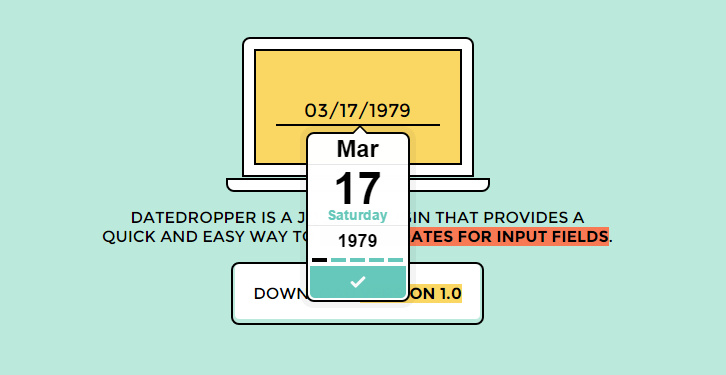 ---
---