Testimonials can be very powerful for helping to establish trust and encouraging visitors to buy, sign up, fill out a form, or take whatever action you are after. Today we're going to look at 15 free testimonial WordPress plugin with main purpose of building awesome testimonial showcase on your website. Check them out! Which one of these testimonial wordpress plugin do you like most and why? Let us know in the comment section below.
---
See also:
---
Easy Testimonials is a simple-to-use plugin for adding Testimonials to your WordPress Theme, using a shortcode or a widget.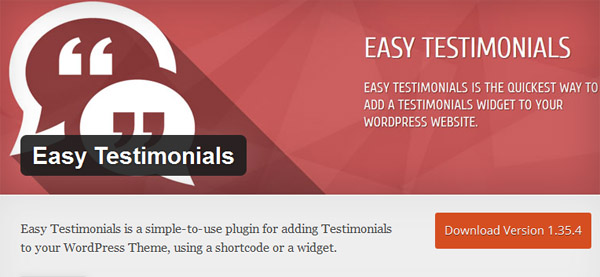 Testimonials Widget lets you randomly slide or list selected portfolios, quotes, reviews, or text with images or videos on your WordPress site.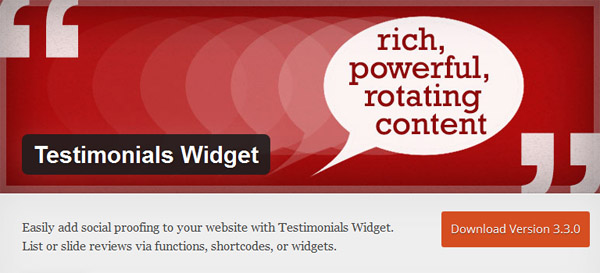 This plugin creates a testimonial and a testimonial rotator custom post type, complete with WordPress admin fields for adding testimonials and assigning them to rotators for display.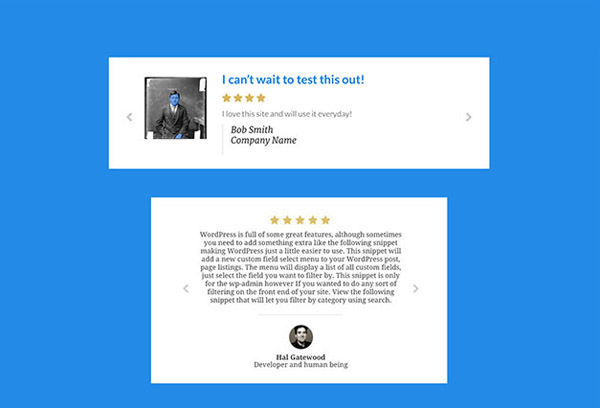 Testimonial is pure html & css3 responsive Testimonial slider for wordpress. Very easy to use via shortcode anywhere.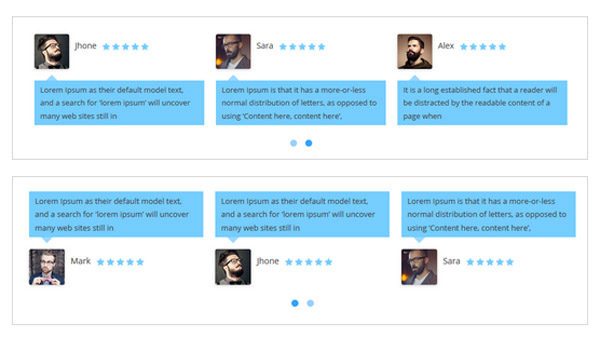 Allows your visitors to leave business / product reviews. Testimonials are in Microdata / Microformat and may display star ratings in search results.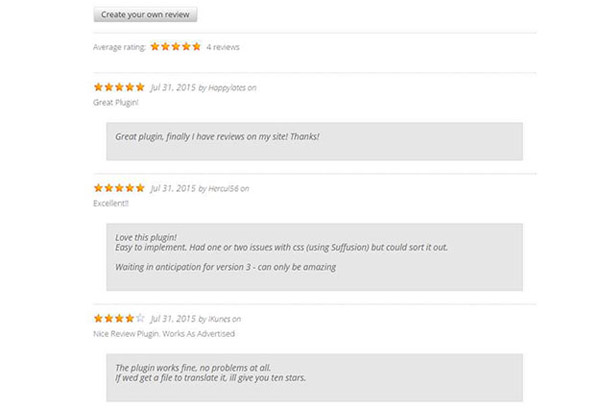 The easiest to use Testimonial plugin! Showcase your testimonials in a beautiful and modern way with Sola Testimonials.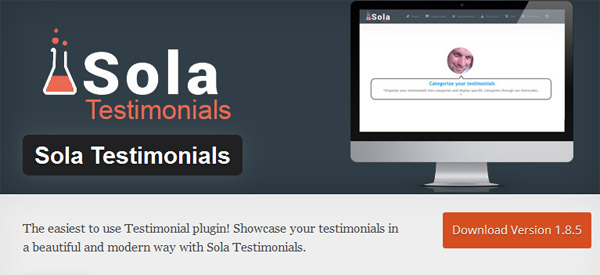 Testimonial Slider shows the testimonials and feedbacks submitted by your Happy Customers in a clean, responsive and beautiful Slider format. The "Testimonials" are a Custom Post Type so it is very easy to add, modify and delete testimonials.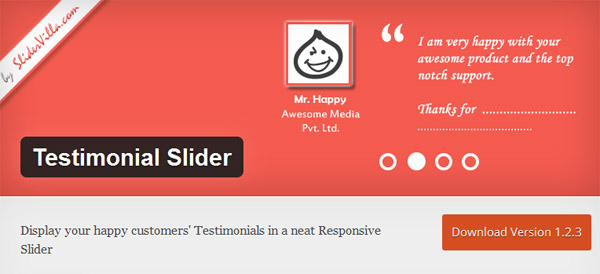 A full-featured testimonials plugin that works right out of the box for beginners and offers advanced features for pros, all backed by strong support.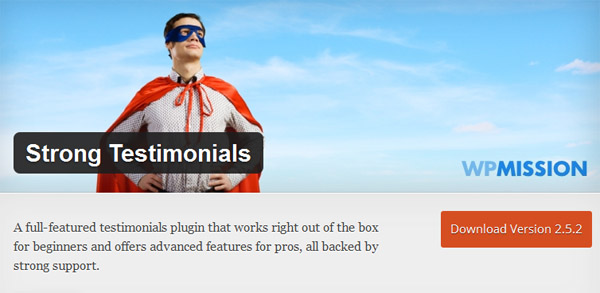 Testimonials is a WordPress plugin that allows you to manage and display testimonials for your blog, product or service.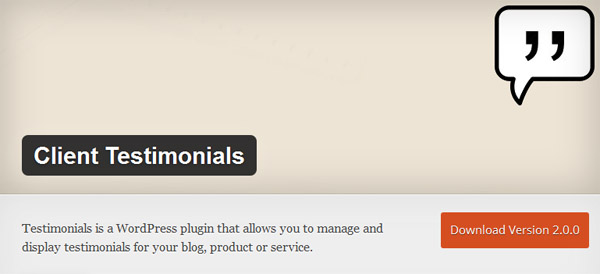 GS Testimonial Slider is a WordPress plugin which create custom post type to add client's testimonials / recommendations to display anywhere of your site using shortcode.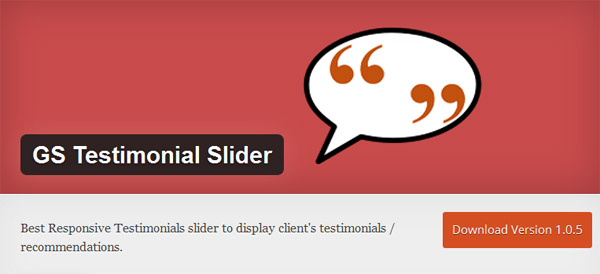 Add Testimonials to your WordPress website. Simple, easy, quick and clean.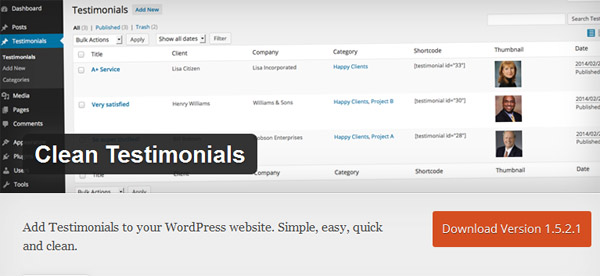 Handsome Testimonials lets you easily display attractive and eye catching testimonials on your site that evoke your customer's trust, made easy with Handsome Testimonials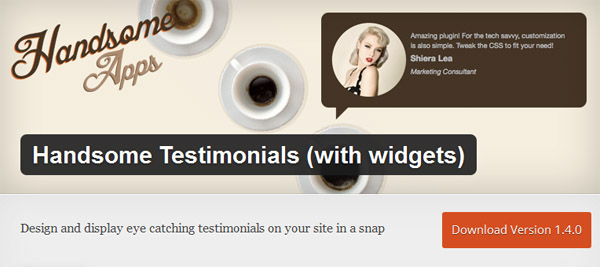 A quick, easy way to add and display responsive, clean client's testimonial on your website using a shortcode or a widget.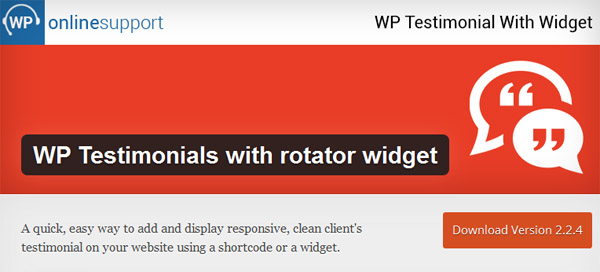 Easily add rotating or static testimonials to your website. Testimonials can be categorized and rotated dynamically via AJAX or on page load.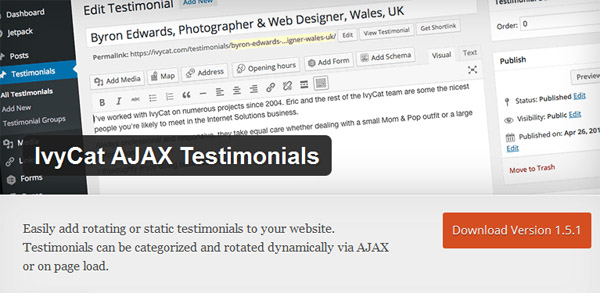 Testimonial Basics is a full featured testimonial management plugin.