Create good landing pages you'll have more chance to convert new visitors to subscribers. In this post we will show you 10 free wordpress theme to make mobile app landing page. These free wordpress theme is better solution for showcasing & promoting your startup mobile app. Scroll down and check them all out. Come, take a peek, and enjoy browsing.
---
See also:
---
Free WordPress One page theme for mobile apps landing page.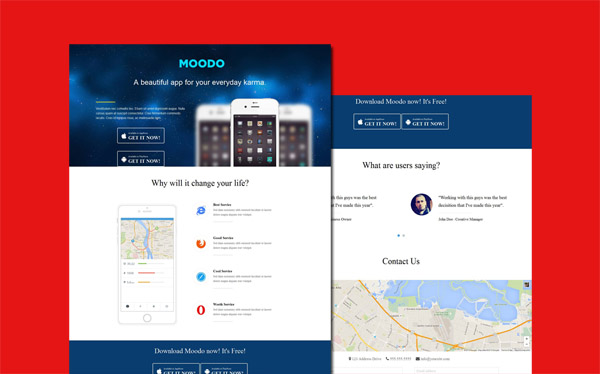 Enhance the simplicity with this Multi-Purpose One Page WordPress Theme.Come with layout builder included, easy-to-use backend options, plus glorious design.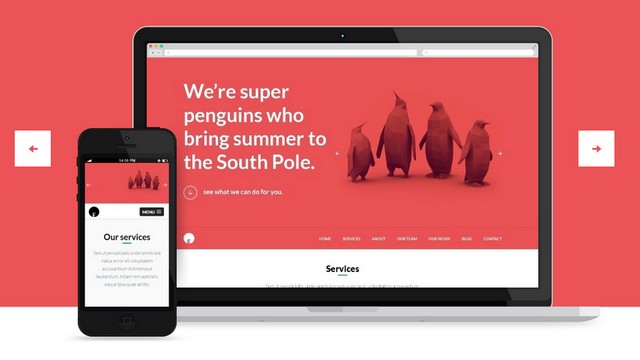 Appz is a clean and modern theme that is best suited for landing pages, showcasing your latest iPhone apps.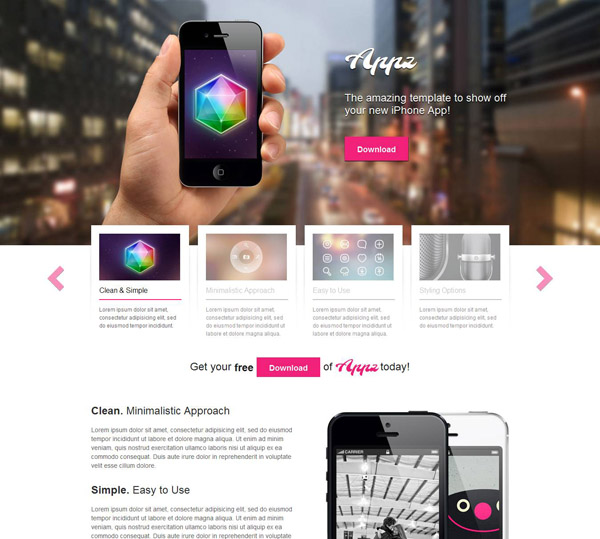 Iridium is a WordPress theme to be used as a landing page for mobile apps. The homepage of the theme is built in such a fashion to showcase an iPhone app and its features, screenshot etc.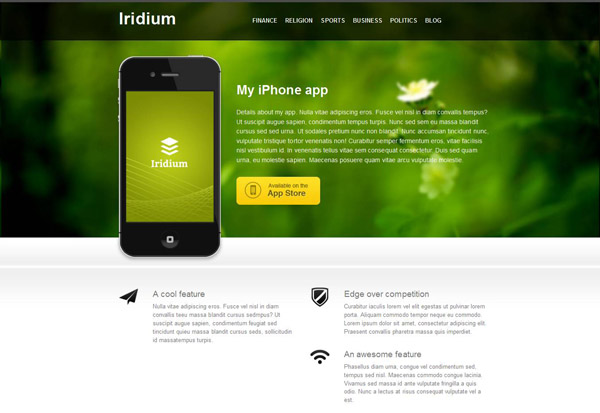 Free WordPress One Page Theme is ready for you with all functionality. It has some awesome post type such as team, slider, projects and client. Starter theme will be perfect for you. This WP theme has a clean and elegant style ideal for building any types of website.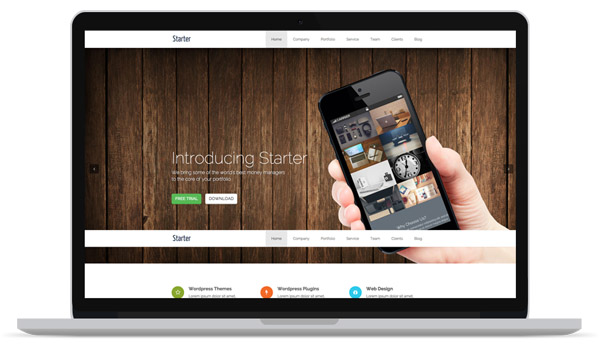 LeadSurf Lite is an innovative and clean Lead Capture cum Landing Page WordPress Theme from SketchThemes.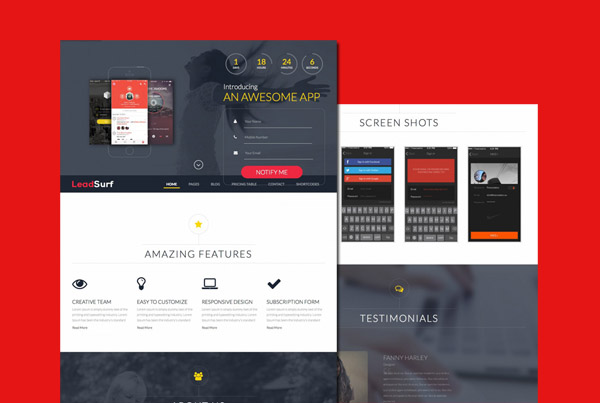 Showcase your product in one single page with featured image and description on the right. Lots of iPhone App websites are built this way. You can use this theme to create a website just like that.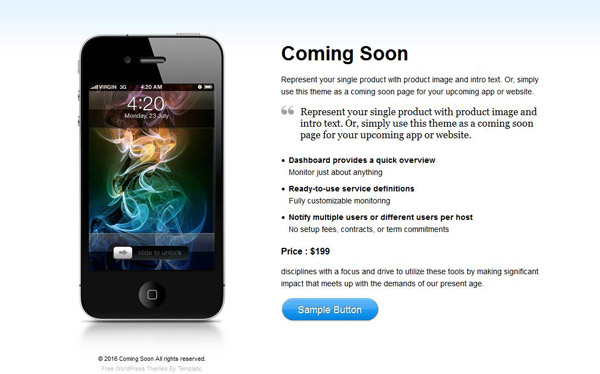 SKT The App is an App multipurpose responsive one page WordPress theme which can display any product/app and can be used for corporate, business, personal, blogging, photography, consultancy etc.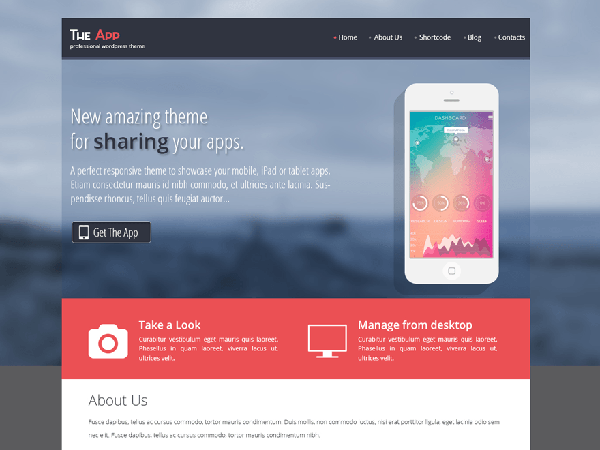 LT App Showcase is Free Responsive WordPress theme tailored for application showcase websites. This is awesome theme for application developer to promote and describe the purpose of its related app.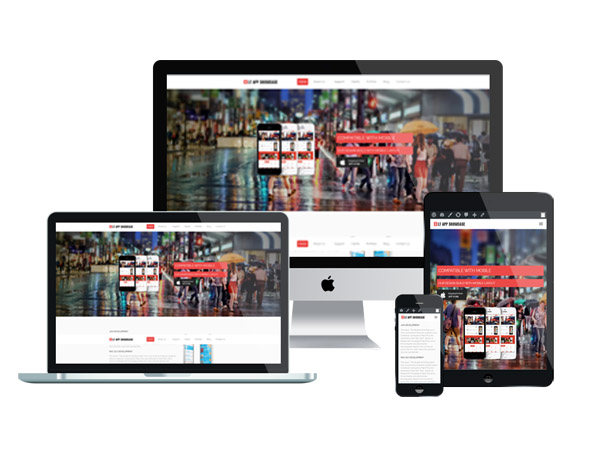 Free landing page WordPress theme gives you a lot of great features and an easy drag and drop layout manager to get your page setup quick.