Want to create and incredible church or non-profit website? In this post you'll find 5 best church drupal themes that has a good quality design and suitable for religious website. These Drupal theme ideal for churches, prayer groups, christian, charity and non-profit organizations. These theme provides complete system to create your church website with in minutes. Hope one of these themes to help you in your next project.
---
See also:
---
The OpenChurch distribution is for churches and ministries. It is a flexible platform with common features for churches that can help streamline development of these websites.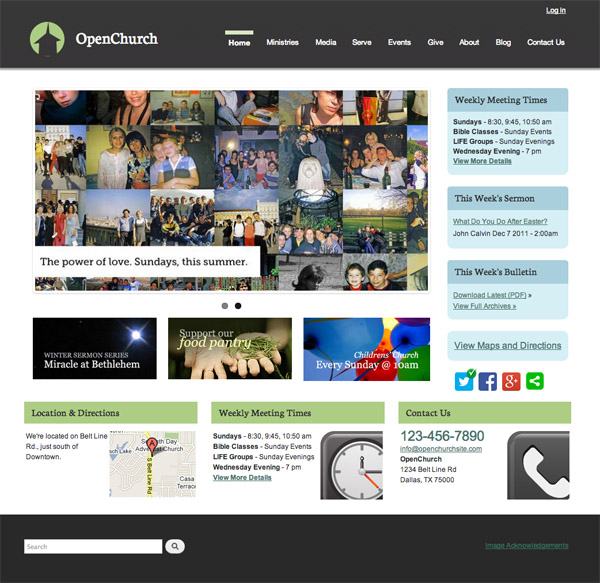 This Christian Drupal template is a module-rich solution for websites of churches and charities. It features pixel-perfect icons, Google map, video, and readable typography presented in a clean background.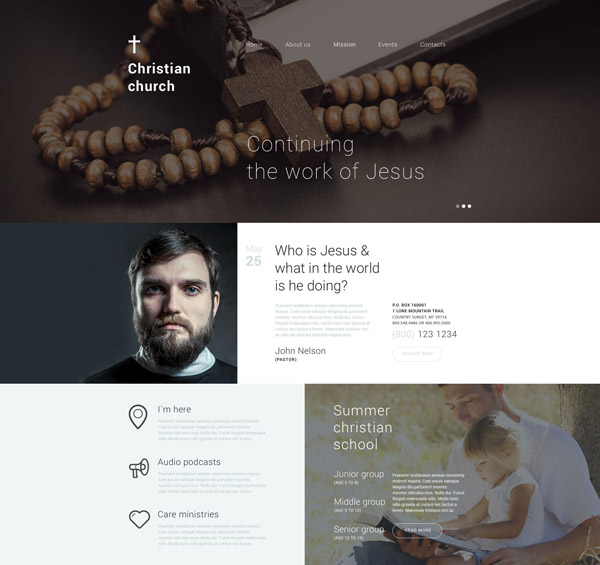 The theme is built for churches and events but it is also suitable for any kind of website.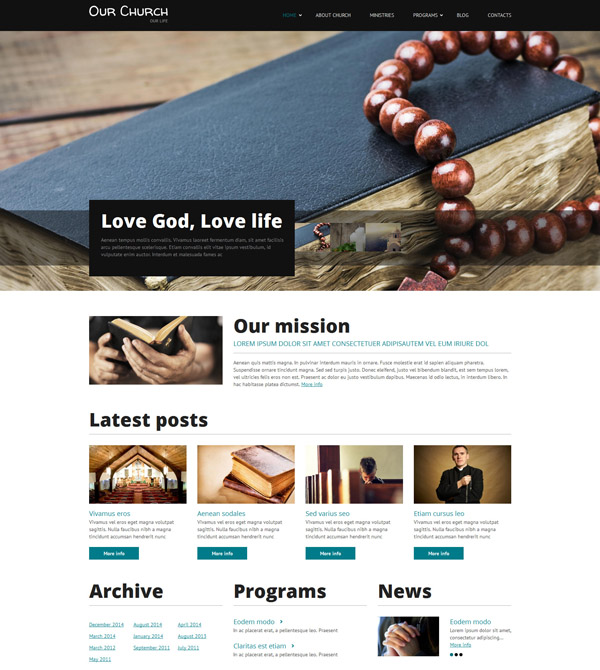 The calming effect of light violet color is what you need for a religious site. It supports the peace of mind and inspires for philosophical reflections. This easy on the eye design is balanced and communicates all the information in easy-to-perceive manner.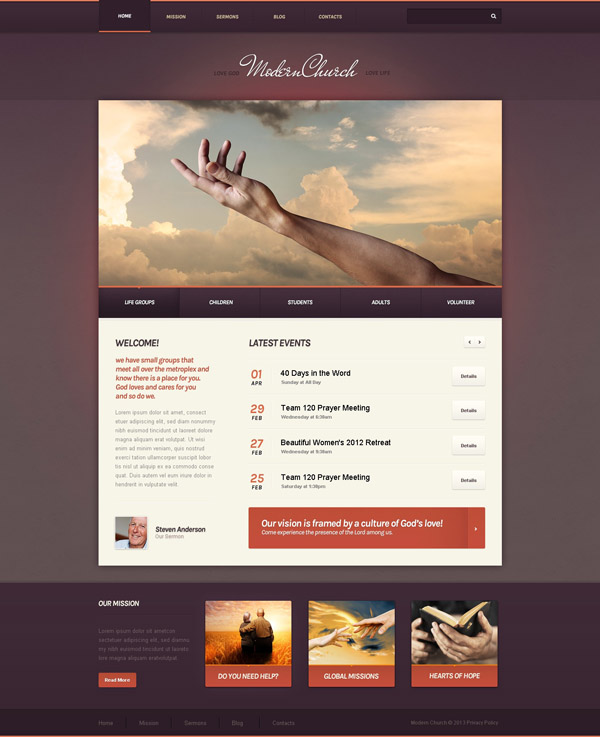 Very nice Chruch Drupal-template with great extra modules.