Price and sale tag are very important design elements for an ecommerce website. Price tags can be found in almost every sale item; and adding a cool or attractive price tag to your goods definitely gets the attention of potential customers.
Below, we are showcasing 20 Free price / sale tag PSD templates for ecommerce website that you can download. You can easily change colors and textures of these templates.
---
See also:
---
This set contains 24 top-quality price tags you can use in website designs, product pages, mark new products, prices, special discounts or offers. Each tag is fully editable – you can change the text, the colors used, orientation and colors.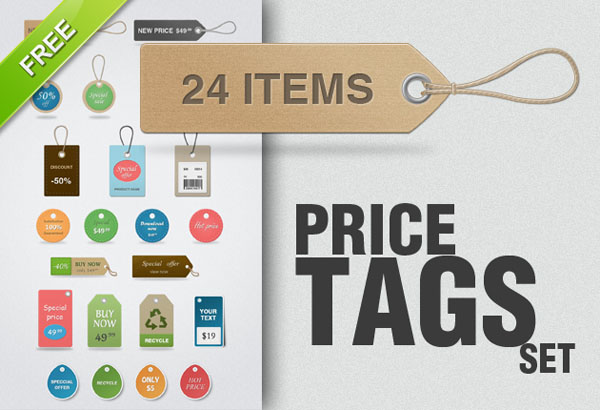 Tags presentation can be used for buttons and for icons as well. Designed in dark surface to execute any creative element. Download editable PSD, PNG for your applications or for websites as well.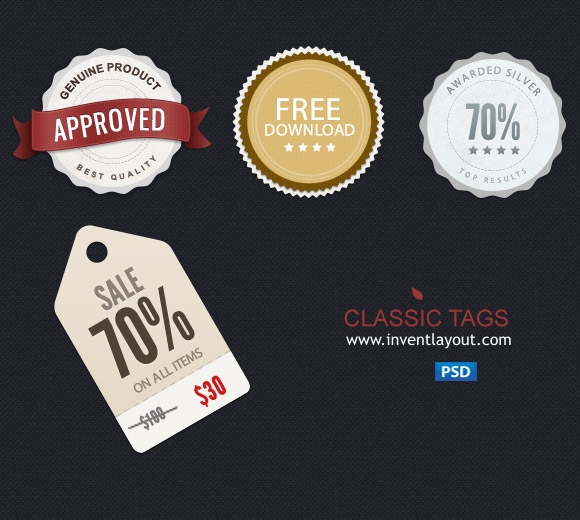 This is a set of olive and squash colored price tags with large text. Each color has a small and a large format tag with all layers clearly labeled and organized for ease of changing the prices/colors.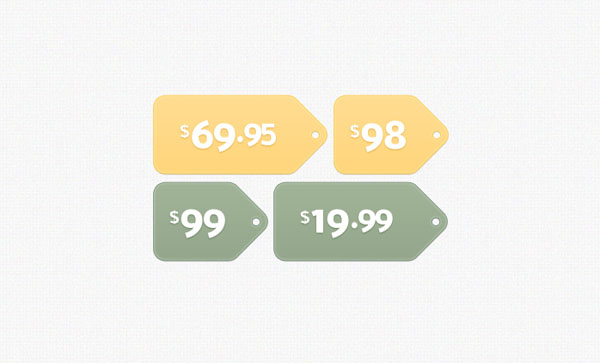 12 Free Price Tags Design for Ecommerce websites, PSD Source Files Included.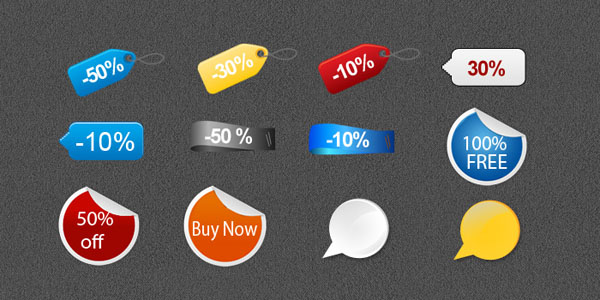 Shopping tags created for use in promotional banner advertising.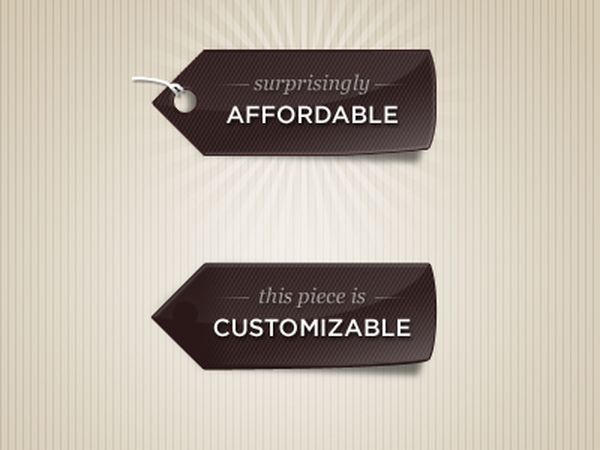 This is 3 three price tags / stickers. Price tag icons are very useful in web design for websites that sell products or to feature special promotions.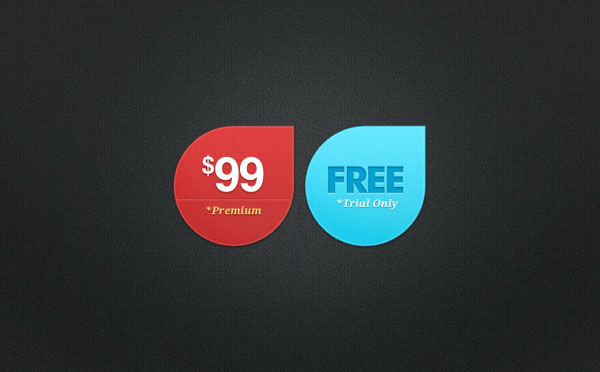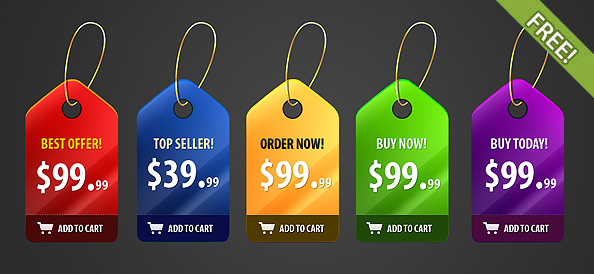 A set of free price tag icons that are very useful in web design of websites that sell things. The file includes 1 PSD file with vector shaped price tags.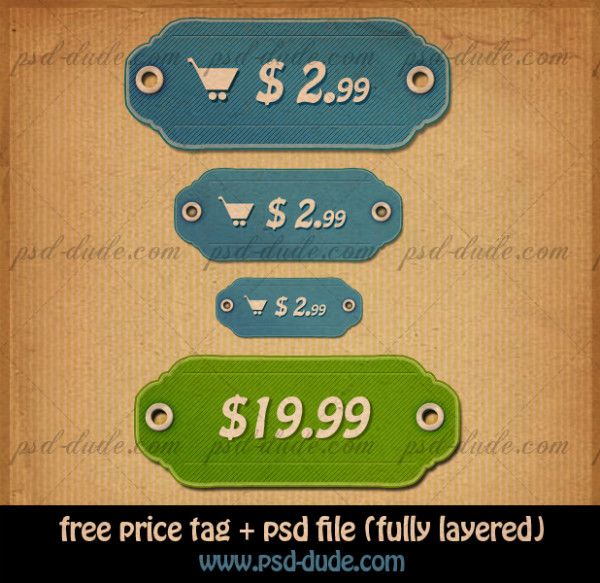 A colorful Price Tag. Done with Georgia, this is a very stylish piece. Its very easy to change its hue and comes included with 6 different colors.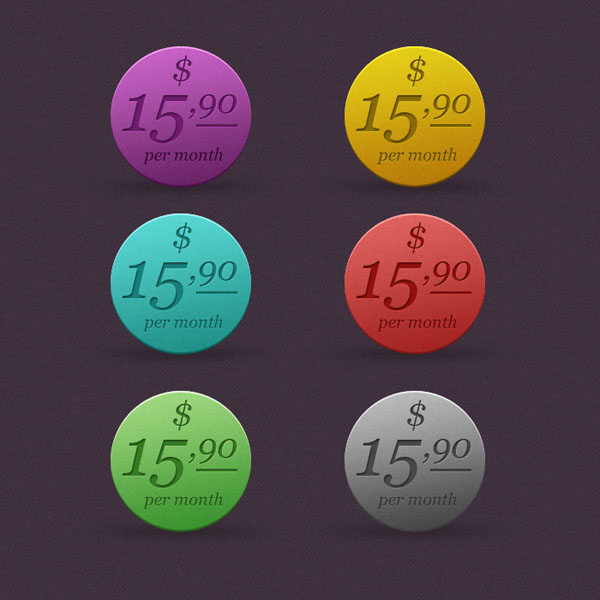 This is free Price Tags / Buttons. This is one the most widely used graphic on the internet. PSD file is well grouped and layered so it is easy to use.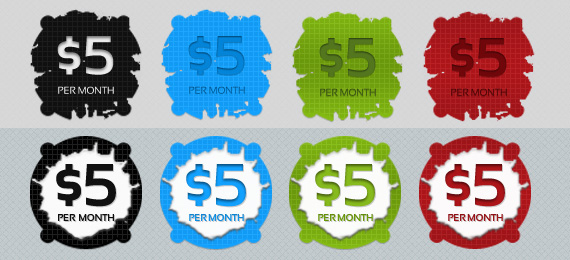 A sole retro style price tag that will add some real flare to your next web design projects. The fonts used, which are not included in the file, are Bebas Neue and Phaeton.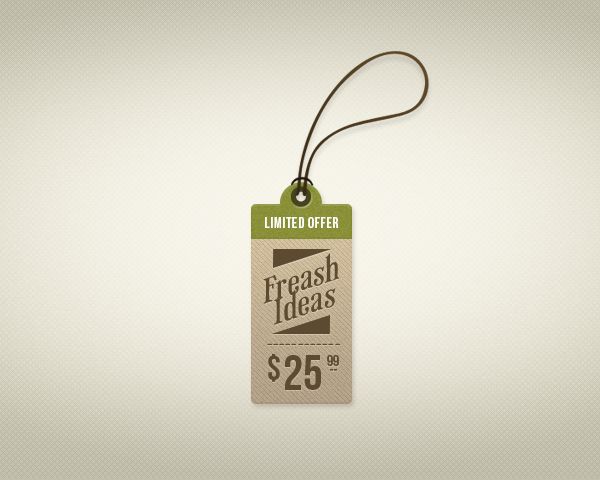 Price tag PSD design for any online business related products. You can use it in unique form of selling your goods, or to highlight your product worth. It can transform in any size so utilize it and have the benefit of selling.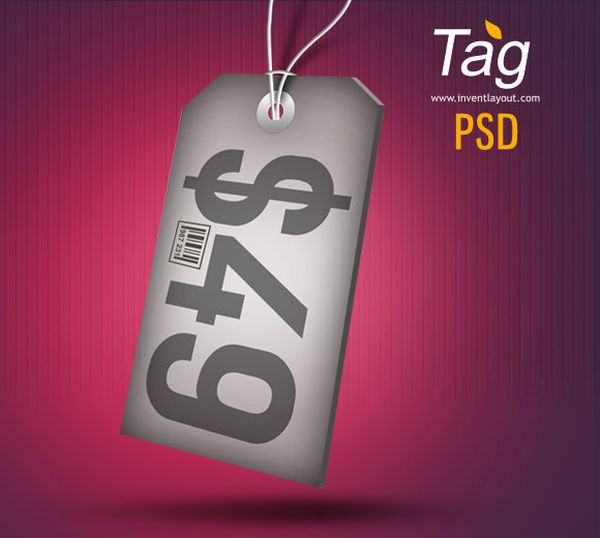 Its fully layered and customizable Attractive Price Tag. Its a great template for online shops.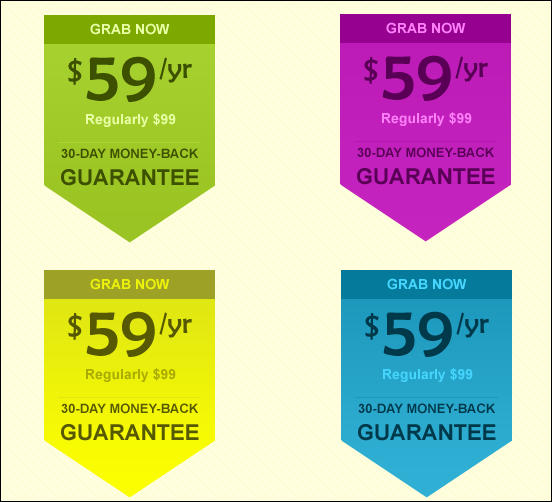 A set of 6 original vintage and retro badges with different styles and colors to make your product or service shine. They come with fully editable text layer in psd format.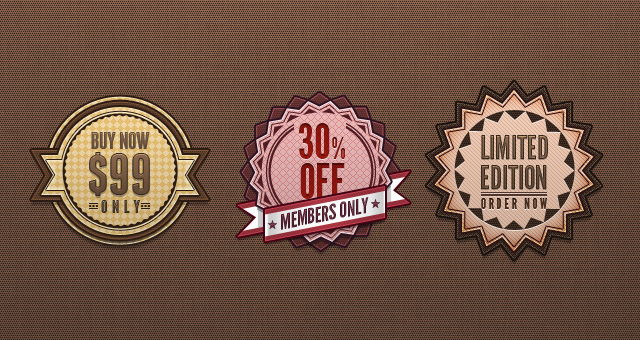 Blank price tag, a great template for web shops. Modern looking circle shape graphic, blue text on a light gray background with a shiny blue frame. To change the blue color, simply move the hue/saturation slider in the PSD file.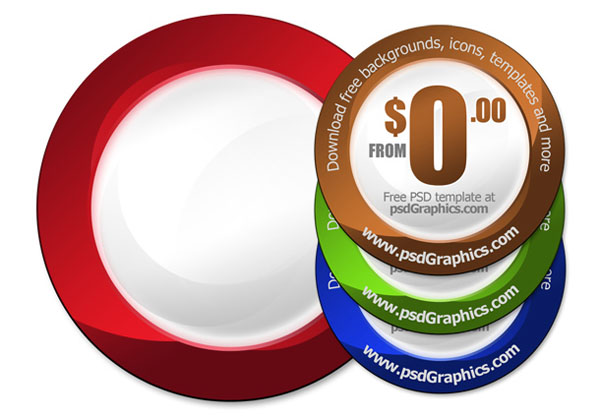 Red hanging SALE tags. Download layered PSD template and make your shopping tags (with less or more letters).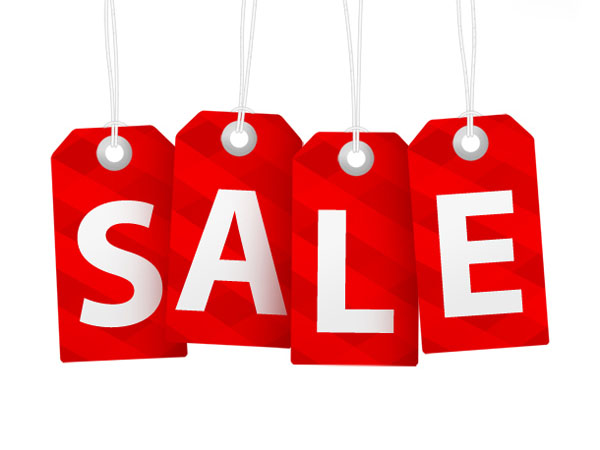 A stylish Web 2.0 pack of Sale Tag graphics in Photoshop PSD format. The sale tag pack come in 6 colors in fully layered PSD format so you can easily change the fonts, text & colors.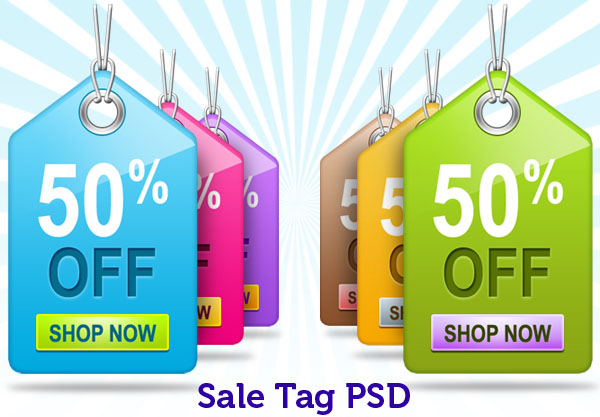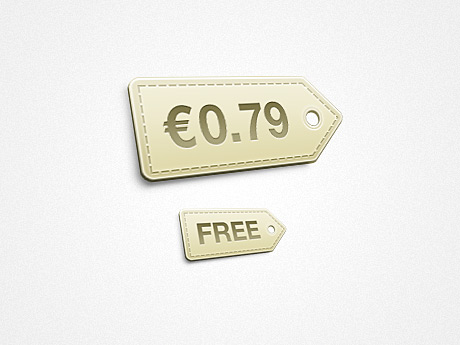 A gorgeous, intricate price tag that is perfect for selling fancy things. There's plenty of room for an product's name and tagline, and the detailed stitching down the sides of the tag is rather refined.