vCard is the digital equivalent of a business card. It is a virtual business (or personal) card and also the name of an industry specification for the kind of communication exchange that is done on business or personal cards. vCards are often attached to e-mail messages, but can be exchanged in other ways, such as on the World Wide Web or instant messaging.
Today I would like to share 25 best vCard wordpress themes. All themes is suitable for using it as a vcard, small personal portfolios, photographers, professional resume etc.
---
See also:
---
Free Vcard WordPress Theme
Simple and responsive theme, suitable as a vCard website.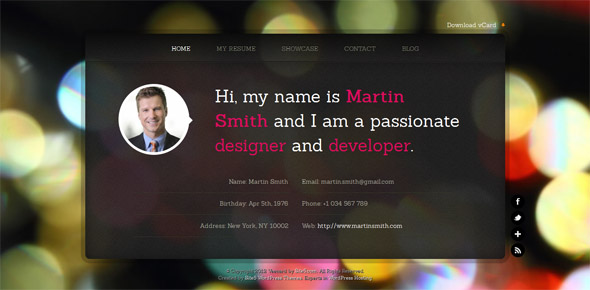 vCard is the perfect theme for your personal online presence. It gives you simple blog and portfolio functionality as well as some shortcodes you can use to create a professional online resume.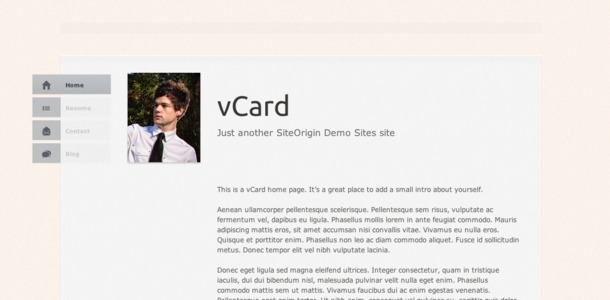 Create a Visiting Card like Mini Website using this free theme.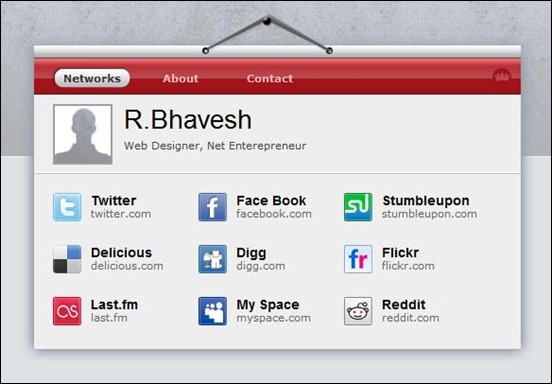 This theme is perfect for those that need a good "Digital Business Card" or "Digital Curriculum Vitae" or "Personal Branding Landing Page" or even if you simply need a simple website with a few bits of information and links to social networks.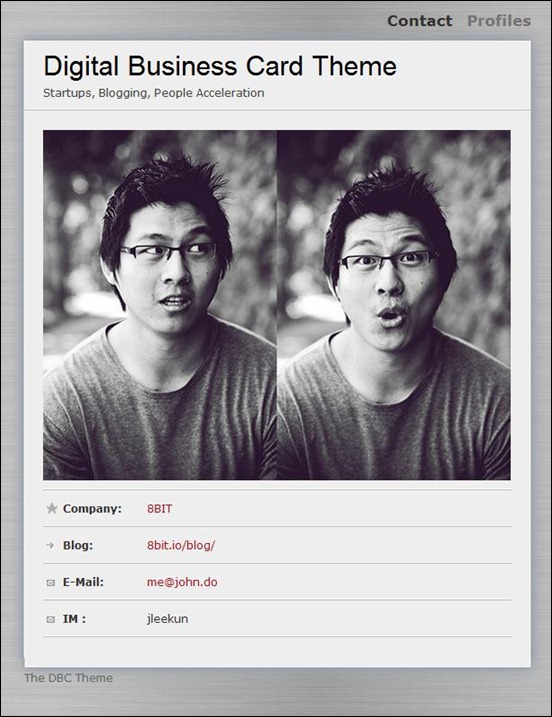 ---
Premium Vcard WordPress Theme
Cascade is a minimalist personal vCard WordPress theme based on colorful vertical menu tabs. Tabs are presenting content of the pages. Each page is one cascade tab.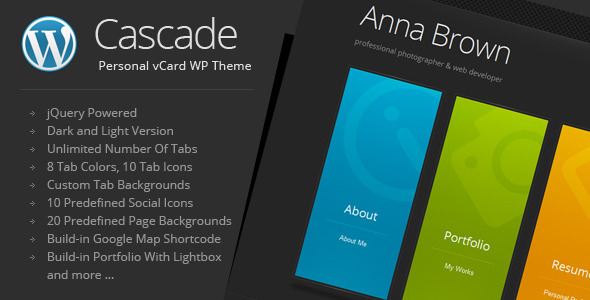 Zwin is an impressive and professional online vcard, a beautiful portfolio with sliding effect, resume and contact information with Google map.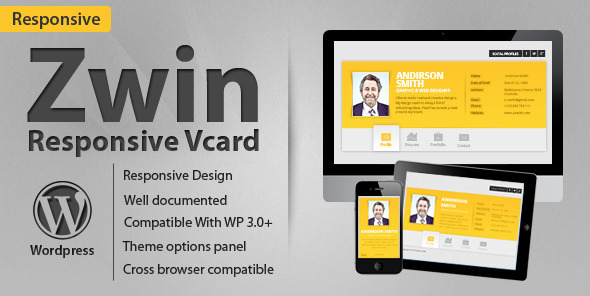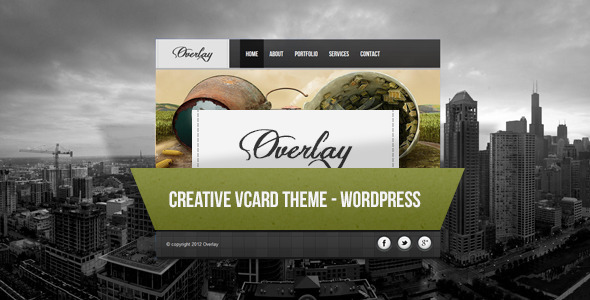 Rezume is perfect for anyone looking to get a fully responsive, online vcard or portfolio setup for their themselves or business. The responsive features that are built-in ensures your vcard will be displayed beautifully on any kind of device (desktop, tablet, or mobile phone).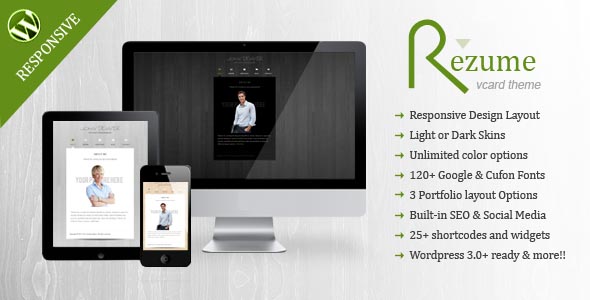 Mint WordPress template is clean , modern, very easy to customize and of course is very flexible which allows an infinite ways to customize your template.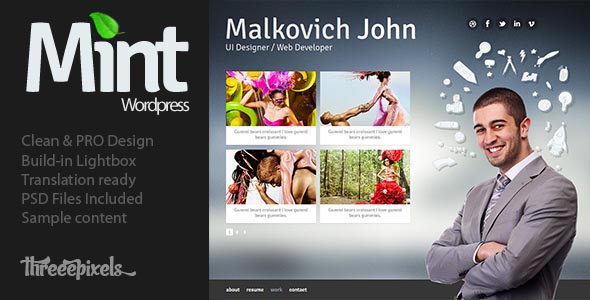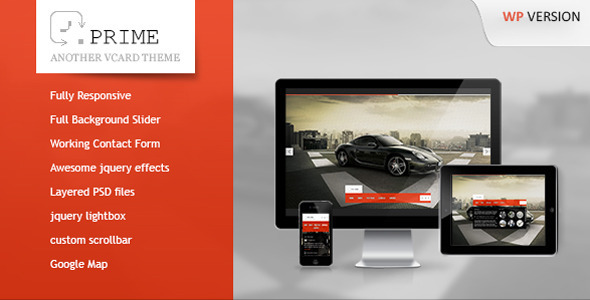 Colores is a fully responsive WordPress theme, perfect to show your resume and portfolio online (for more information see all features).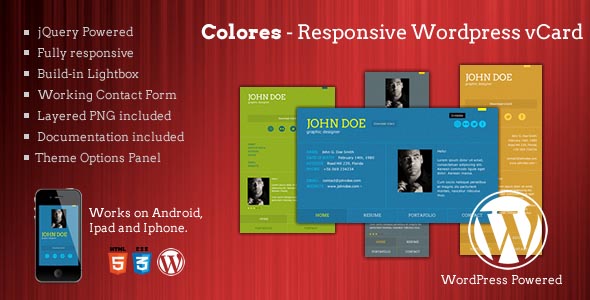 Precision – Premium vCard WordPress Theme is a sleek and minimalist single page WordPress theme with smooth scrolling design and amazing effects!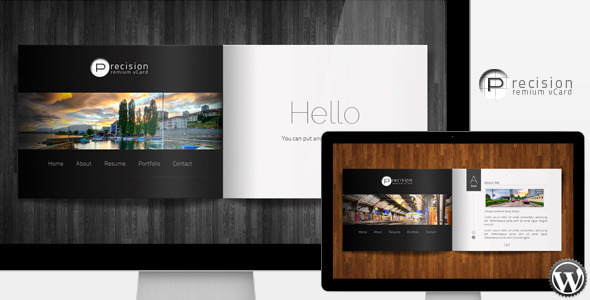 This theme is perfect for anyone looking to launch a site right away. It's perfect for businesses, creatives, and individuals who want to quickly publish their portfolio or image galleries.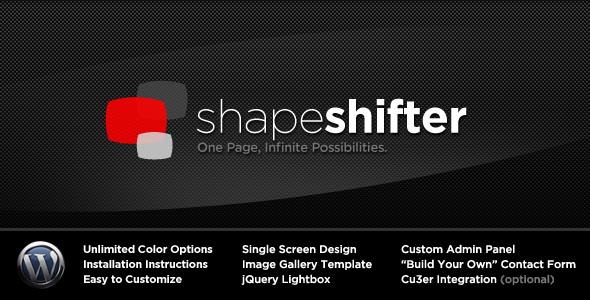 Biopic is a minimalist, elegant and responsive vCard wordpress theme.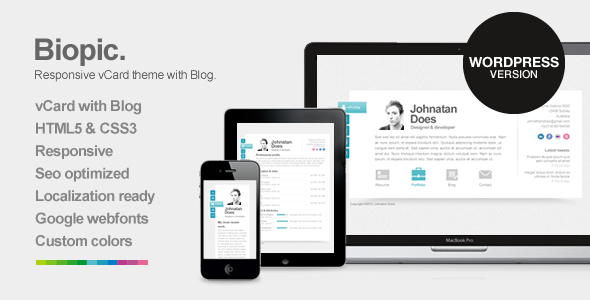 Summit is a premium, clean and responsive vCard theme, featuring an awesome portfolio, a nice blog and resume and a working contact form.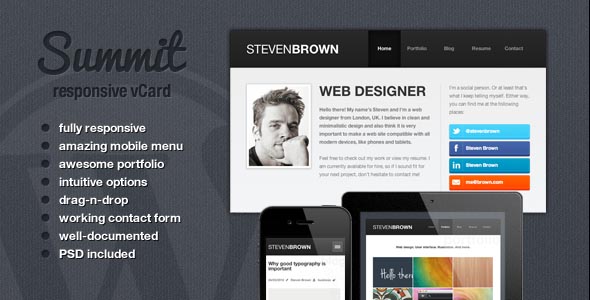 Stylish WordPress vcard is a combination of a powerful vcard with a very fancy look & feel. You are sure to expect something different in terms of design, features, look & feel, content extendibility and many other aspects that you ever wanted.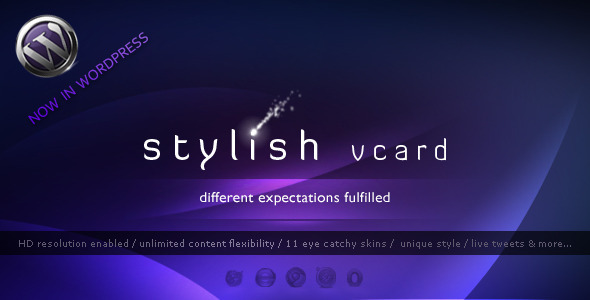 impressivCard WP is a responsive html5 vcard wordpress theme with the coolest features available, such as; 3d jmpress layout on infinite canvas with css3 animations, 70+ predefined skins, solid ajax portfolio details and optimized performance for mobile devices with touch gesture support.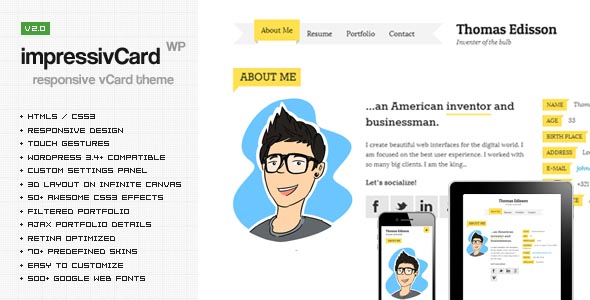 Self is a fully responsive vCard WordPress theme that works in all major browsers, tablets and mobile phones.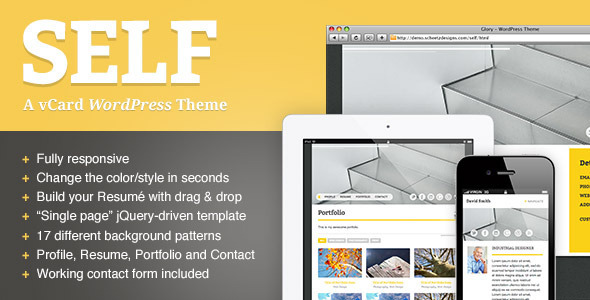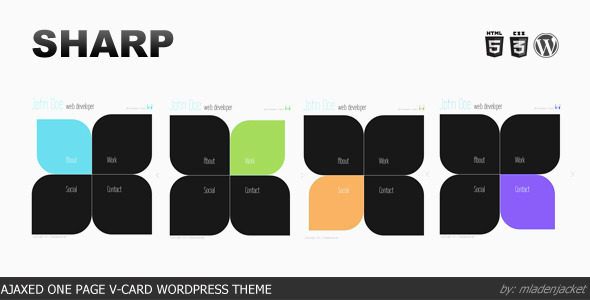 Impress – WordPress Vcard version is carefully developed to be a powerful vcard with with whole bunch of features and extendibility. It comes in a very fancy yet professional look & feel.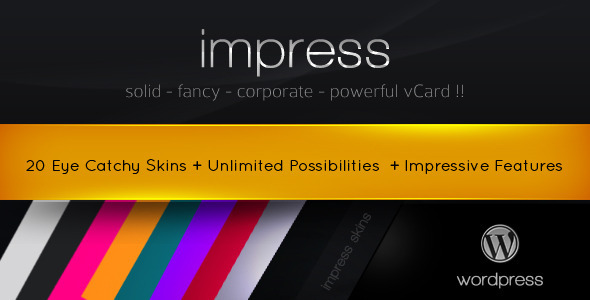 Creative Zodiac is a WordPress theme preloaded with JQuery. This is the only one fully JQuery powered WordPress theme on Theme Forest and probably on the whole internet too.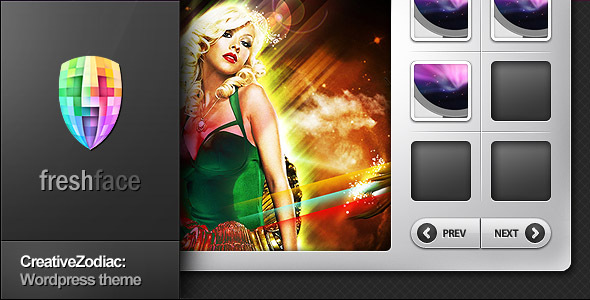 Prestige is a minimal and colorful portfolio WordPress theme based on menu tabs in different colors. Tabs are presenting pages content.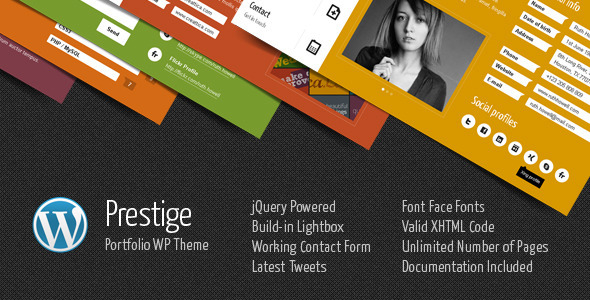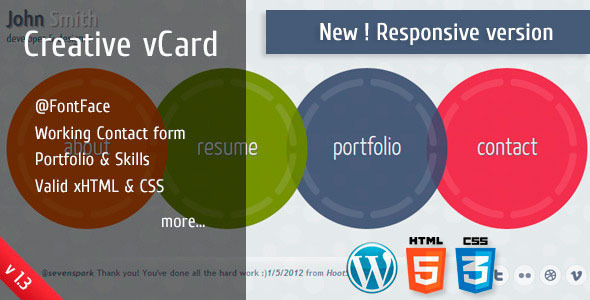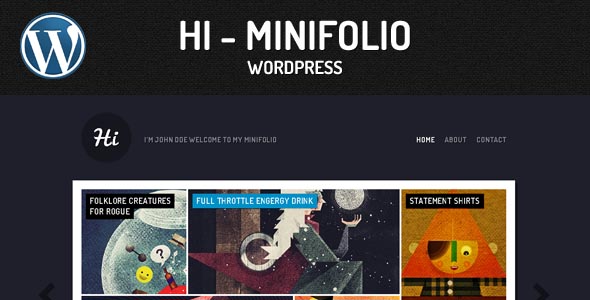 Meet Me. A responsive vCard theme for WordPress for those who want a really simple – but powerful – "About me" page. Responsive, 35 color schemes, cssigniter love. It's all yours to keep.