Video backgrounds can give your website a attractive and pretty cool look. In this post we have showcased 9 jQuery Video background on your website. These plugins enables you to easily integrate some of your best videos as your website background. Enjoy
---
See also:
---
Vide is a small jQuery plugin that provides easy solution for video backgrounds. It perfect help you to implement responsive video backgrounds on your site.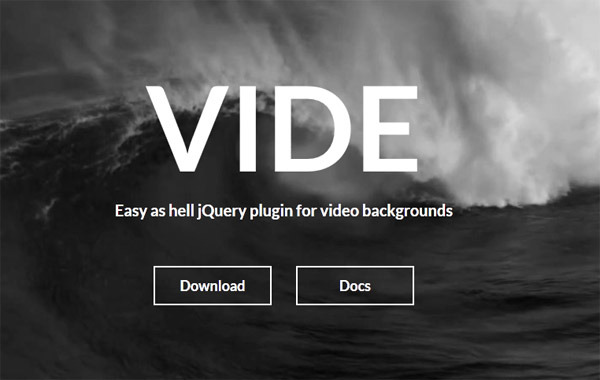 This jQuery plugin enables you to very easily use an HTML5 video as a background to a website or any div.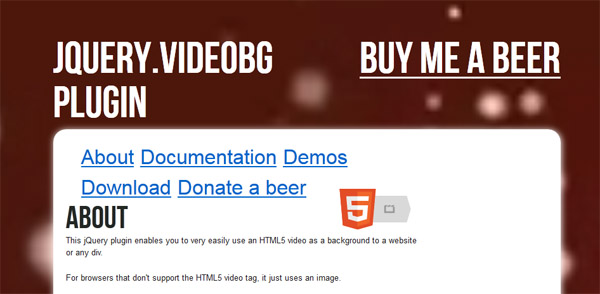 The jQuery Plugin for Big Background Video (and Images). This plugin makes it easy to add fit-to-fill background video to websites. It can play silent ambient background video (or series of videos). Or use it as a player to show video playlist.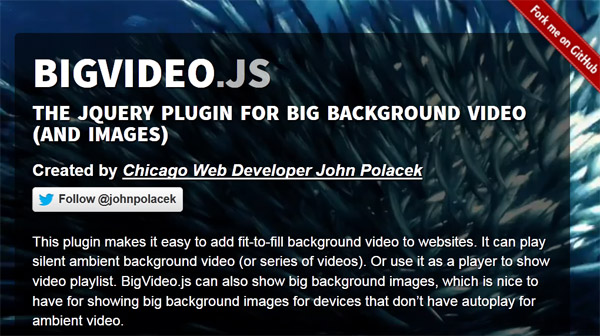 HTML5 video background jQuery plugin. Will place a resizable video in to the background of the page or designated element. Browsers that don't support the HTML5 video element will get an image if a poster image was provided.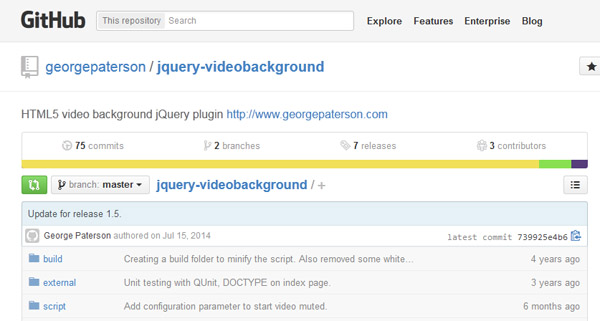 Tubular is a jQuery plugin that lets you set a YouTube video as your page background. Just attach it to your page wrapper element, set some options, and you're on your way.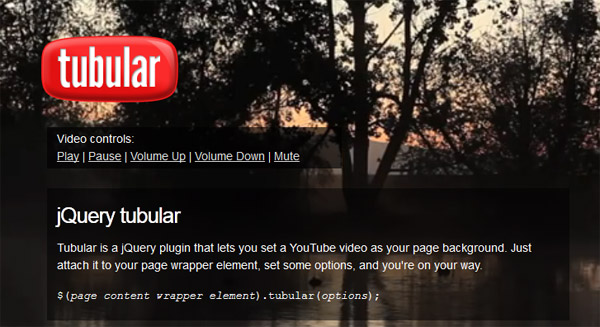 This jquery component let you have a chromeless, customizable player for your favorite YT movies. It can be used as background of your HTML page.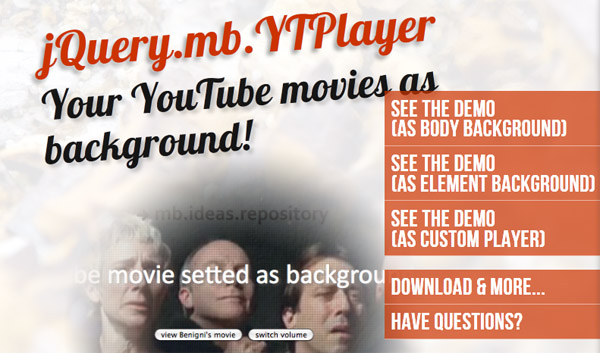 jQuery Plugin for Fullscreen Background Videos. It allows for YouTube or Vimeo videos to be used as full-screen backgrounds on webpages. OKVideo aims to be customizable while making some basic decisions about how the plugin should control video.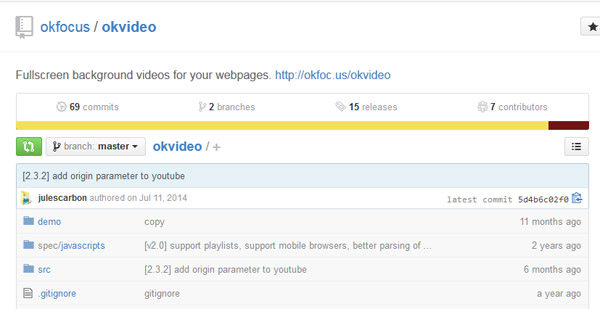 Make your HTML5 video behave like a background cover image with this lightweight Javascript plugin / jQuery extension. CoverVid is very lightweight, with only 800 bytes of Javascripts. It is usable in native Javascript and jQuery.