FontForge is a free (libre) font editor for Windows, Mac OS X and GNU+Linux. Use it to create, edit and convert fonts in OpenType, TrueType, UFO, CID-keyed, Multiple Master, and many other formats. While being a handy tool with which to begin, FontForge is not just for beginners. It has an advanced toolset and is rapidly improving at the time this book is being written.
To facilitate automated format conversion and other repetitive tasks, Fontforge implements two scripting languages: its own language and Python. FontForge can run scripts from its GUI, from the command line, and also offers its features as a Python module so it can be integrated into any Python program.
FontForge aims to offer technical help and general insight into planning a type design project, and also offers advice about how to make your workflow more efficient. If you wish to help them, you can contribute to making FontForge better by giving feedback or even by contributing content and fixes on GitHub.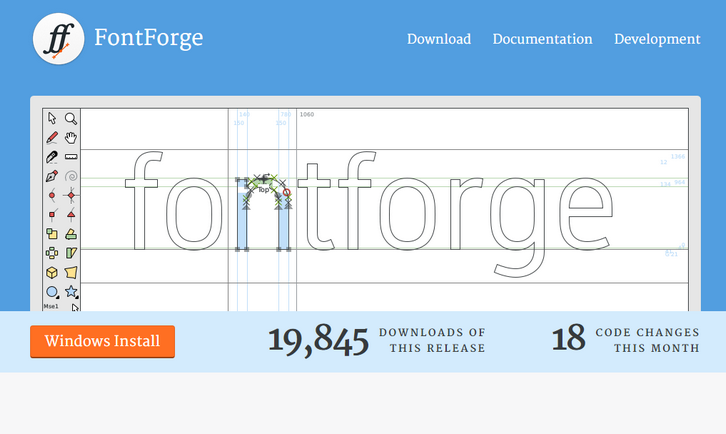 ---
Requirements: –
Website : http://fontforge.github.io/
License: Creative Commons 3.0 License
---