Selling your own eBooks is completely possible, and can be very rewarding for these and other reasons. Today, we have pick up 15 most powerful ebook landing page templates that will help to sell your ebook product. Build your ebook landing page website in just an hour with these powerful landing page templates. We hope you enjoy it.
---
See also:
---
Booker is a responsive HTML5 website template built for selling eBooks. Showcasing your eBook in quality and custom style is now easy as with Booker. Booker is a single landing page dedicated to promoting and selling your ebook.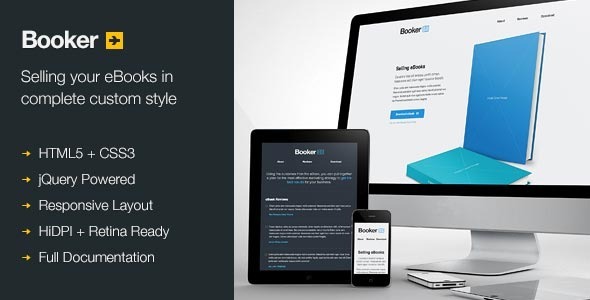 Ryle is an eBook Responsive Bootstrap 3 Landing Page. It is an HTML template for any types of digital book.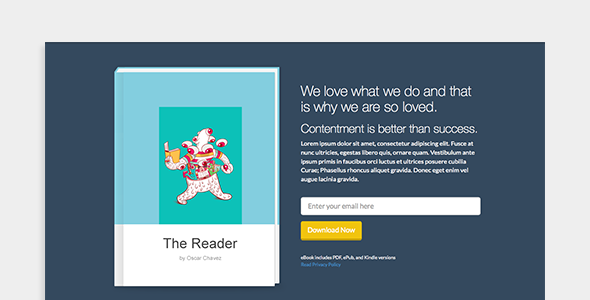 SellBook is a template used for sell of your book that built with very cool responsive template, cool design, clean template, elegant color and a slew of features. This template completed with 2 layouts and 8 colors option that you can choose your own.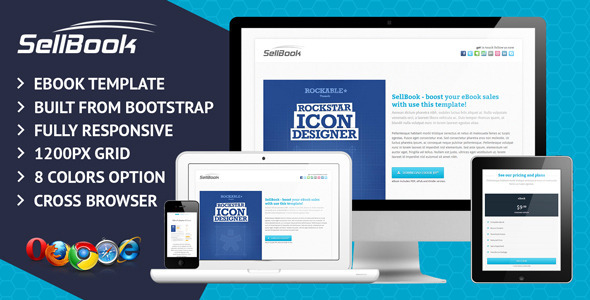 eBook is clean and modern HTML landing page template.It is Fully responsive and built with Bootstrap 3.x. You can change colors, texts or replace the images in a few minutes. Two layout Include & more layout is coming soon of eBook landing page template.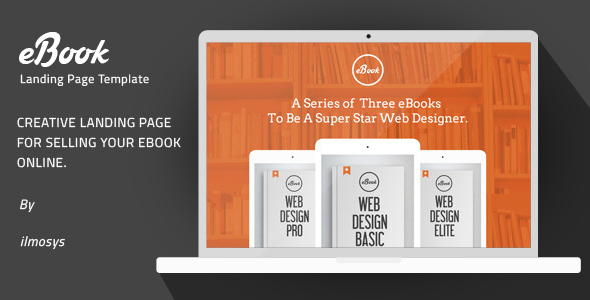 Responsive Ebook Landing Page Template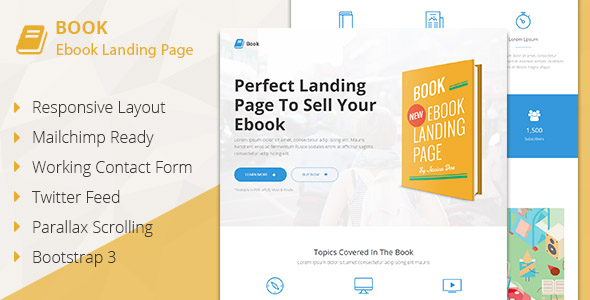 BestSeller is a clean, minimalist, professional landing page to promote your eBook. Easily integrate with the mailing list of your choice.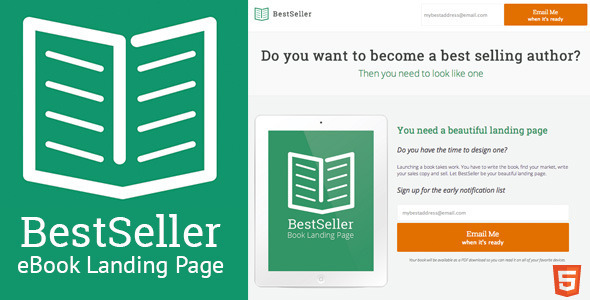 Librarium is a single landing page dedicated in promoting and selling your eBook.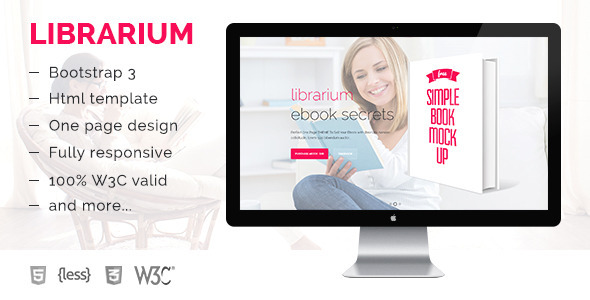 Ebook is a responsive landing page based on bootstrap, this design is unique, original and easy to use, Ebook is designed for e-book authors and marketers that love to show their product in a way punctual and specific.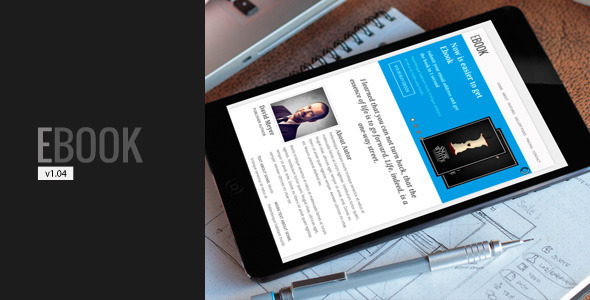 TheBook is a HTML5, CSS3 responsive landing page template for anyone who wishes to launch their app or eBook with some pizzazz.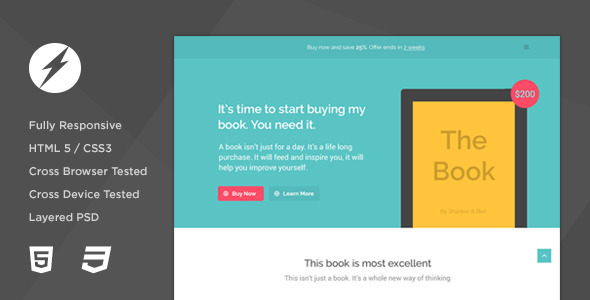 Mybook – Bootstrap Responsive eBook Landing Page Template is an amazing landing page which is extremely easy to use and modify. Besides its unique and modern look, all subscription and contact forms are fully functional.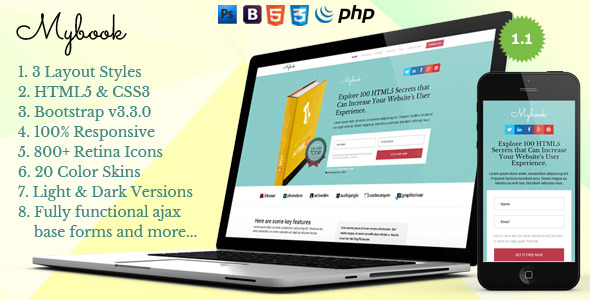 Off the Shelf has been designed for e-book authors and marketers alike and combines everything you need to quickly get your product noticed!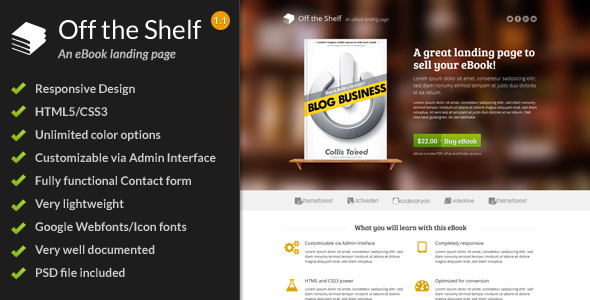 eBookie is book landing page. It's great for selling your ebooks as well as your real, printed books. With the included PSD book cover creator and the simple, clean code of this theme you will be able to setup your page within minutes.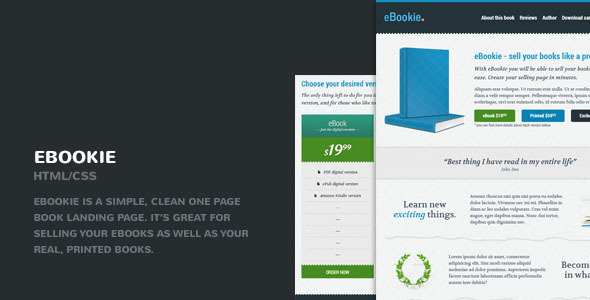 UpSell is a highly converting landing page template! It is specially designed to help you showcase your E-Book or even product and increase your sales. It comes with tons of cool features such as 8 predefined color schemes, SEO and SMO ready.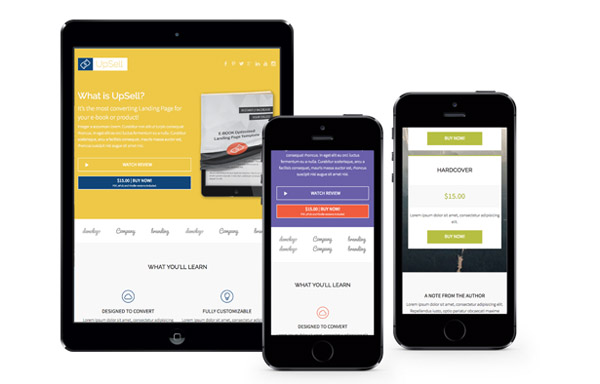 Product/eBook Responsive Landing Page with different Html sections. This template is powered by responsive layout that works on mobile and tablet devices.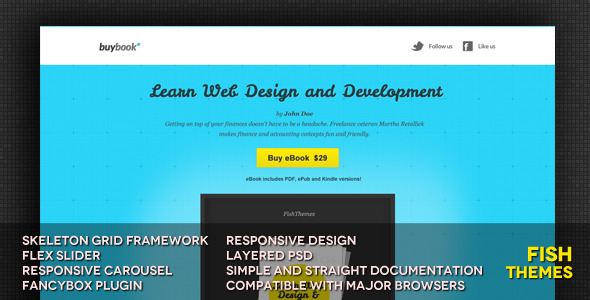 Ebook HTML Template with responsive design.