Backups have two distinct purposes. The primary purpose is to recover data after its loss, be it by data deletion or corruption. Data loss is a very common experience of computer users. The secondary purpose of backups is to recover data from an earlier time, according to a user-defined data retention policy, typically configured within a backup application for how long copies of data are required. WordPress backup plugins and services enable WordPress blog administrators to safely backup their site's database and files to prevent losing their WordPress website to server errors, hackers, or accidents. Below we've compiled a list of 13 top wordPress backup plugins that are currently available.
---
See also:
---
Keep your valuable WordPress website, its media and database backed up to Dropbox in minutes with this sleek, easy to use plugin. WordPress Backup to Dropbox has been created to give you piece of mind that your blog is backed up on a regular basis. Just choose a day, time and how often you wish yor backup to be performed and kick back and wait for your websites files and a SQL dump of its database to be dropped in your Dropbox!

WP-DB-Backup allows you easily to backup your core WordPress database tables. You may also backup other tables in the same database.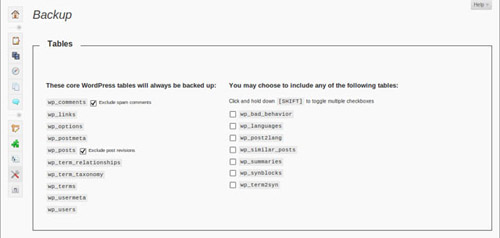 Online Backup for WordPress allows you to easily backup your WordPress site with encryption to email, download or free 100 MB secure online storage.

Automatically back up your website files and database and then upload them to any cloud services of your choice. You can even get it to send the files to you via emails.

Back up your entire WordPress installation. Widgets, themes, plugins, files and SQL database – the entire package! Just like your laptop or desktop computer, you should be doing regular backups of your website. With BackupBuddy you can schedule backups and have them sent off-site to Dropbox, Amazon S3, Rackspace Cloud, an FTP server, or your email.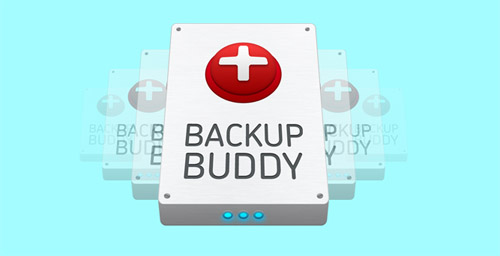 VaultPress is a subscription-based protection, security and backup service for WordPress blogs and sites. Built on the same Automattic grid that serves over 20 million WordPress.com blogs and 300 million monthly visitors, VaultPress secures your site.

Smart Backup is a complete WordPress solution for database backup and restore operations. You can create backups of your complete WordPress installation, files only, or database only. Backups can be restored with one click.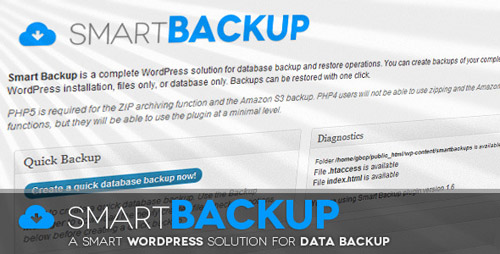 Hot Backup Manager is WordPress plugin, which allows to create database and/or files system backups and restore them. This plugin is created for owners of WordPress sites and will be handy in site maintainance.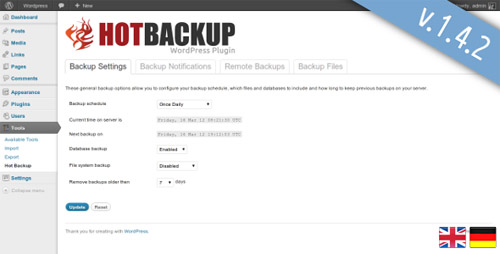 Ether Backup WordPress plugin is a powerful tool that lets you manage every aspect of your site data.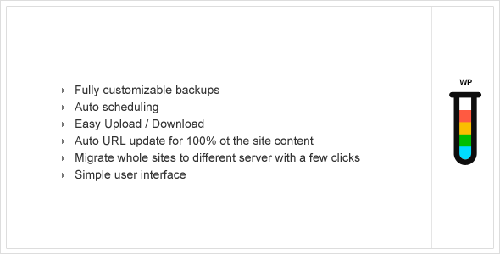 Amazon Web Services (AWS) Backup Manager is a WordPress plugin that allows you to quickly sync your WordPress site and Amazon Web Services hosting account for extremely simple backup management.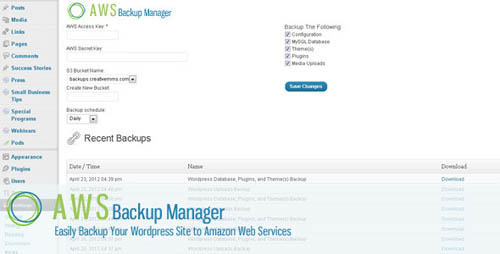 XCloner is a full backup and restore plugin for WordPress, it will backup and restore both files and database. www.xcloner.com. XCloner is a Backup and Restore component designed for PHP/Mysql websites, it can work as a native plugin for WordPress and Joomla!
WP Backup Complete is a complete backup solution for WordPress. The plugin will backup the WordPress database as well as the file system.
Make backups of your WordPress site to Google Drive.