Internet forums are an effective medium of building online communities. In my previous post we discussed about top 7 wordpress forum plugin. Now it is time to discuss something related to that. Below we've compiled a list of 6 best joomla forum component that are currently available. If you are looking to setup a forum in your joomla based website, these joomla forum components maybe can help you.
---
See also:
---
Kunena is the leading Joomla forum component. It's free, fully integrated, and no bridges or hacks are required. Kunena is the only forum/discussion solution for Joomla that is community driven – true open source – public self-help forums, GitHub and documentation Wiki.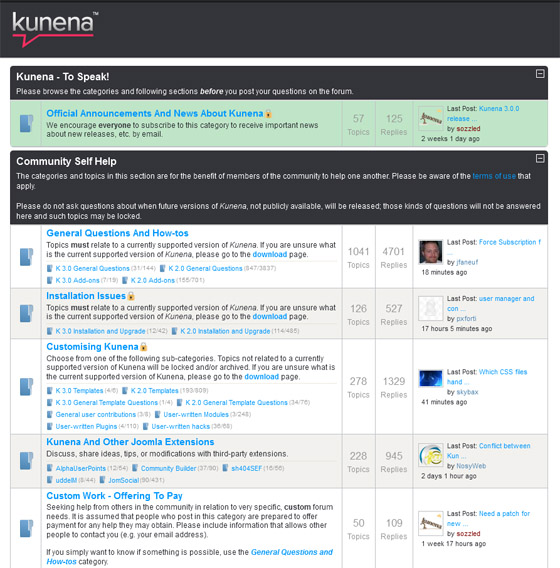 Discussions is a forum extension for Joomla! 2.5. It's a forum with a basic feature set + some cool stuff that you might have looked for. Best of all, it's free so just go and check it out.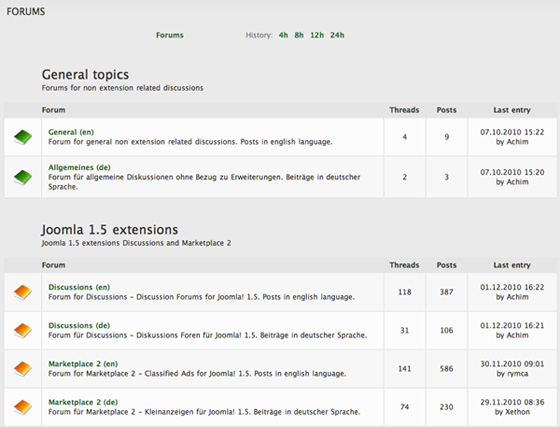 Ninjaboard marks a new generation in native Joomla forums, it is one of the easiest to use, yet most powerful forums and without a doubt the best looking one! Say goodbye to buggy, hard to use, ugly, table based forums forever.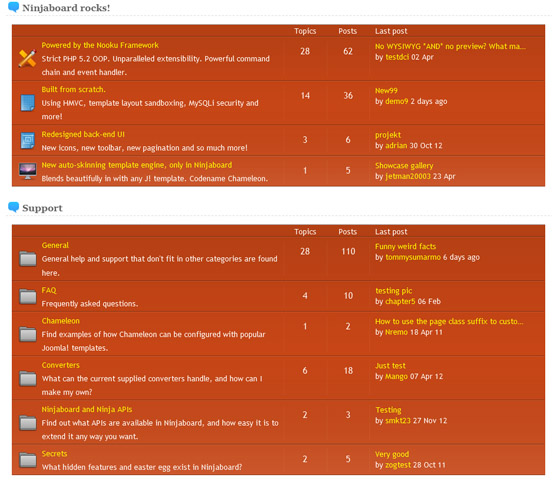 Joo!BB stands for Joomla! Bulletin Board. It is a highly customizable, fully Joomla! integrated forum software based on Joo!CM (Joomla! Community Manager).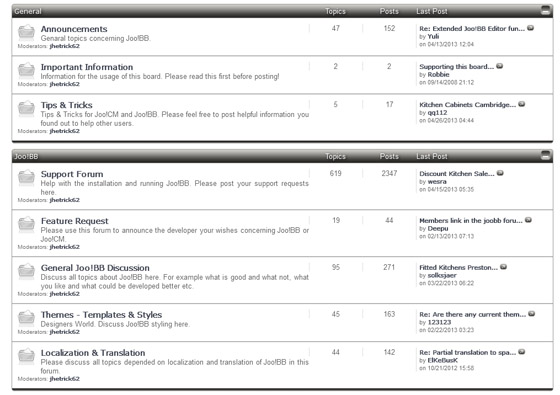 A simple and easy to use forums extension for Joomla!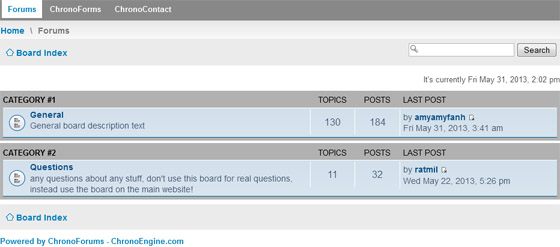 Agora Pro is the latest and greatest iteration of the popular bulletin board solution for Joomla. Rewritten from the ground up, Agora Pro (version 4.0 and greater) supports both Joomla 2.5 and 1.5, and is built with forward compatibility in mind as Joomla releases new versions.