In this post we're going to take a closer look at 30 free coming soon WordPress plugin for pre-launch website. It is a strong platform for a website launching.
These wordpress plugin is easy to use and it is great as a starting point for your custom projects. Check them out! Which one of these coming soon wordpress plugin do you like most and why? Let us know in the comment section below.
---
See also:
---
The #1 Coming Soon Page, Under Construction & Maintenance Mode plugin for WordPress. Create simple Coming Soon and Maintenance Mode pages. Work on your site while visitors see a "Coming Soon" or "Maintenance Mode" page.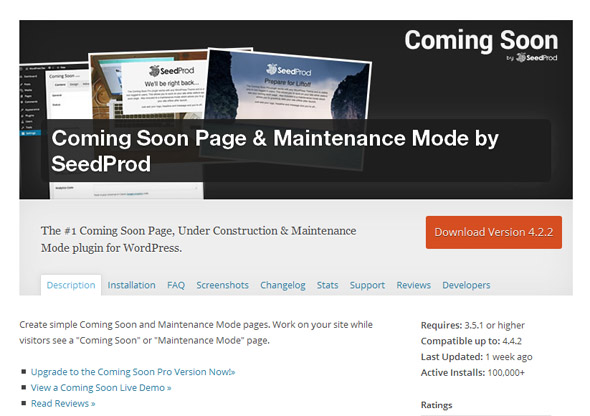 Coming soon and Maintenance mode plugin is an awesome tool to show your visitors that you are working on your website to make it better.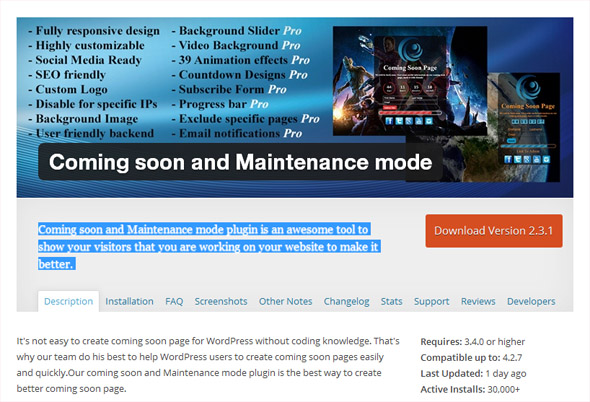 Creates a Coming Soon page or Launch page for your Website while it's under construction and collects emails from your visitors.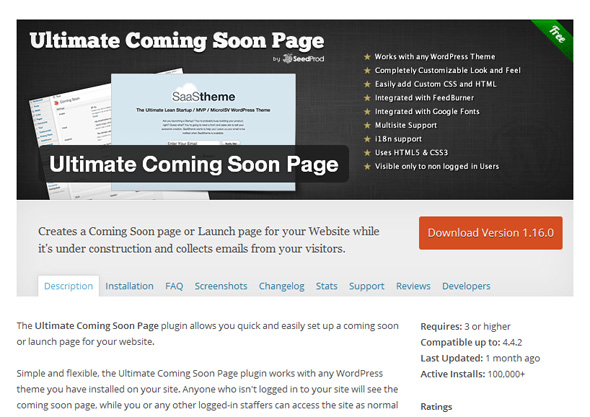 The Easy Coming Soon plugin allows you quckly create a Launch page / Coming Soon page for your wordpress website. Simply activate the plugin, Setup Page Title , Description and you are ready to go.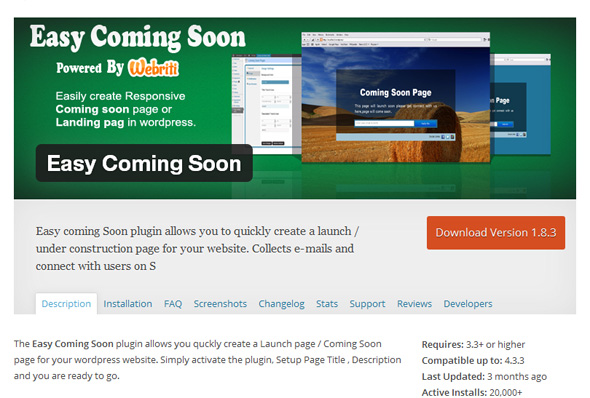 Coming soon page with drag-and-drop builder or under construction | maintenance mode to notify visitors and collects emails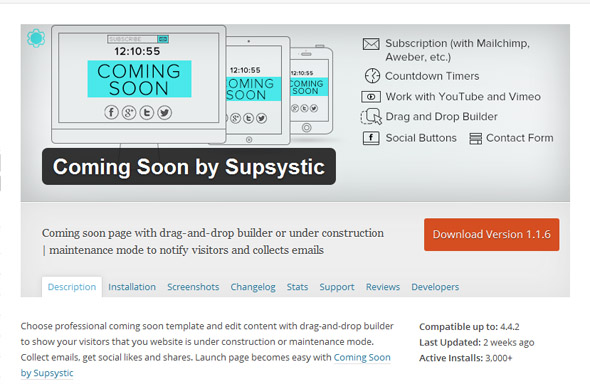 The plugin comes with a beautiful professional default template which you can fully customize to your needs with our amazing visual editor. It's simple and flexible and works with any WordPress theme.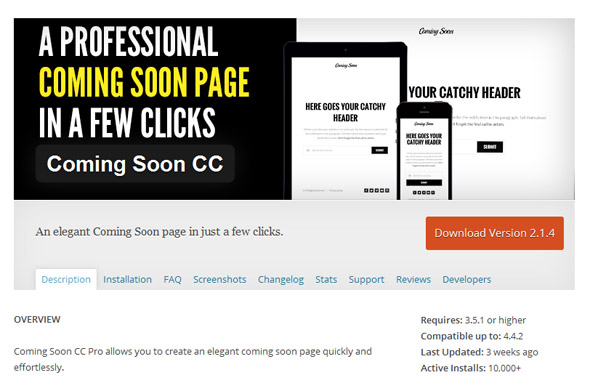 Create a landing page or coming soon page in as little as 5 minutes without any programming or design skills.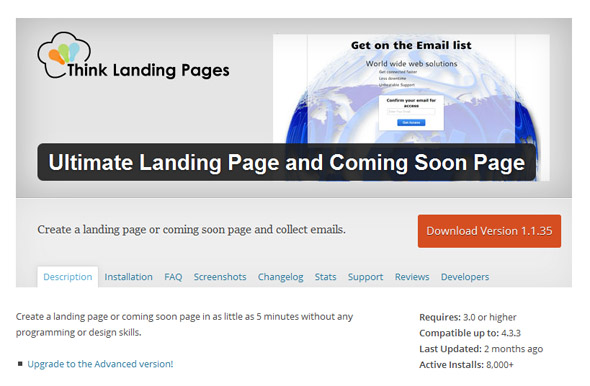 Aitasi Coming Soon is a modern, beautiful, Responsive and full width professional landing page that'll help you create a stunning coming soon page or Maintenance Mode pages instantly without any coding or design skills.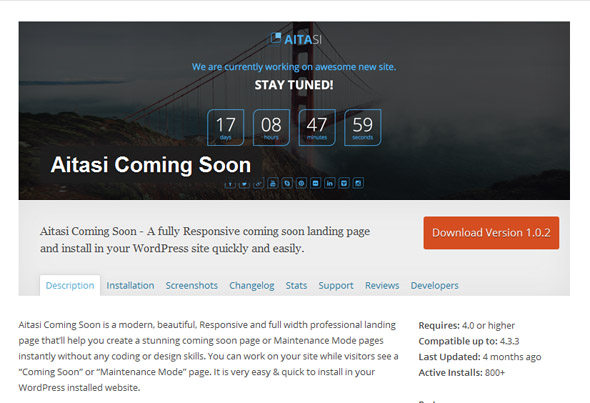 EZP Coming Soon Page lets visitors know that your website is 'Coming Soon' while it collects emails for you!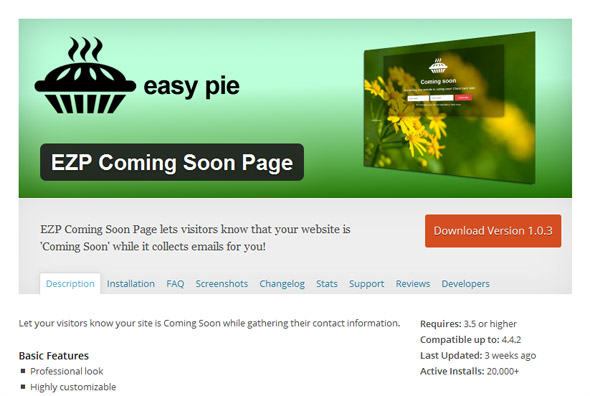 The Minimal Coming Soon & Maintenance Mode plugin allows you to quickly and easily set up a Coming Soon or Launch Page for your website.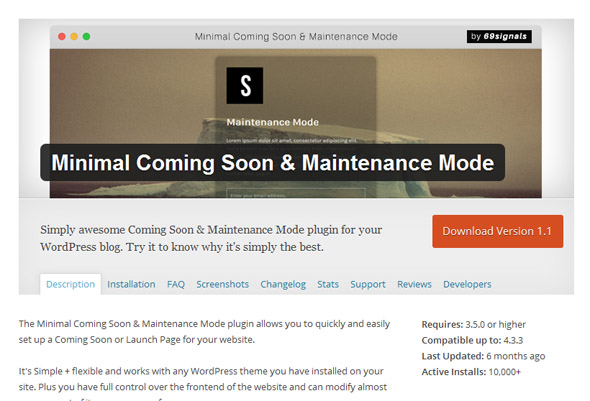 Create your Coming Soon, Under Constructions or Maintenance Mode page with few clicks. More than 7 templates to choose from.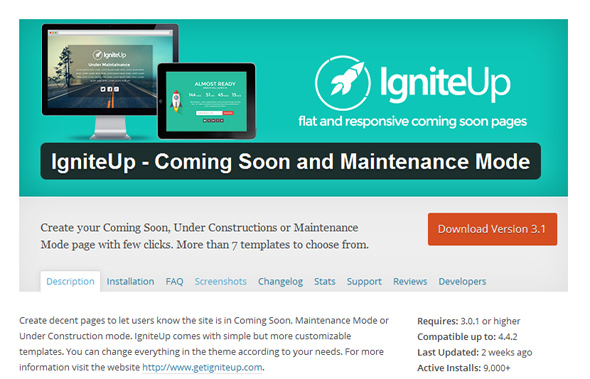 You can easily create Coming Soon or Maintainance Pages in minutes and collect emails from your visitors even before you're ready to launch or while working on your project in the background. It works with any WordPress theme you have installed.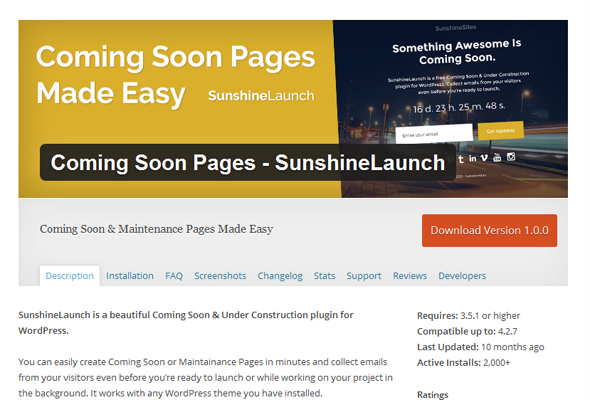 8 Degree Coming Soon Page is a FREE WordPress plugin used for a website under construction, coming soon or in maintenance mode. The plugin is developed with all the basic features required to build a beautiful and secure coming soon page.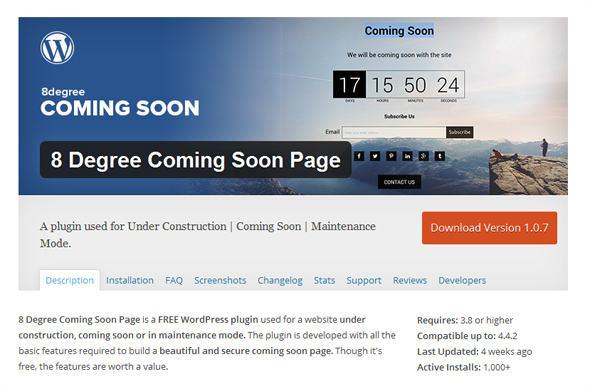 Use this plugin to enable/disable site offline mode. If Site offline Mode is enabled regular visitors of your site will see a maintenance mode page while you as an admin can make changes to your site.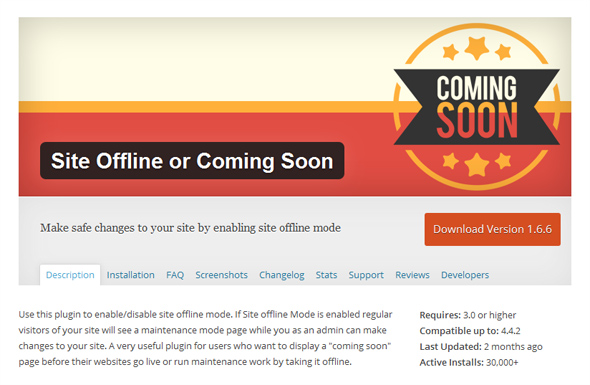 Launcher is the perfect coming soon WordPress Plugin. Stun visitors with one of our beautiful, ready-made templates or create your own.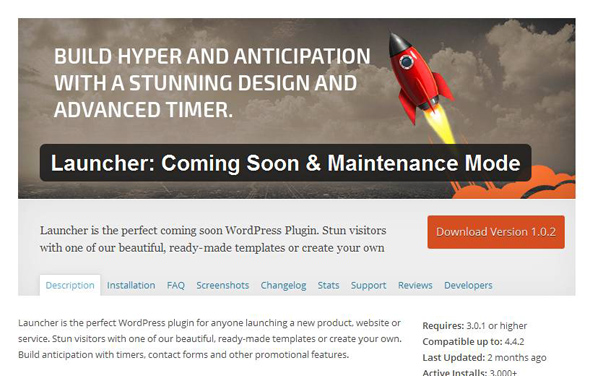 The easiest and feature-rich plugin to show under construction, coming soon, maintenance mode to visitors.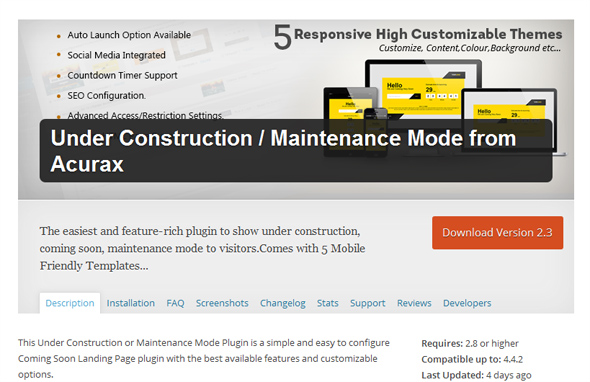 Easy maintenance mode plugin allow to display a Maintenance Mode page to your visitors Work on your website also provide social network connectivity.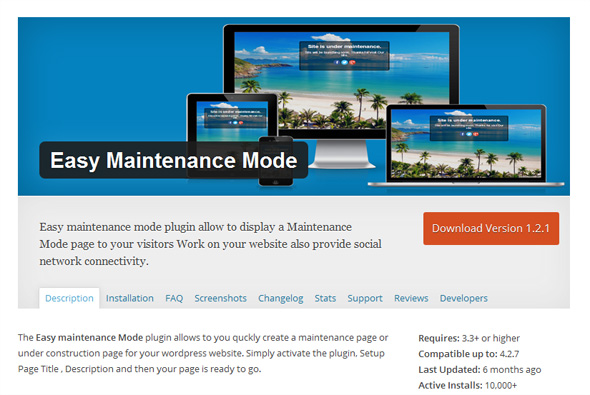 Create stylish Coming Soon or Maintenance Mode page. Work on your site while visitors see a "Coming Soon" or "Maintenance " page. On that plugin there have 6 different style responsive template with CSS3 animations, Youtube Background video and still image background template.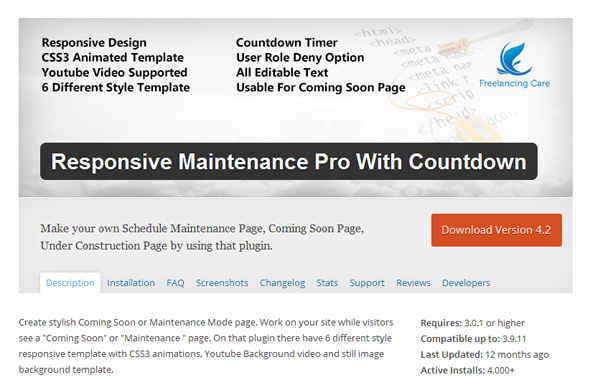 Adds a maintenance page or a coming soon page on your site that will let your visitors know you are making some awesome changes. Simply enable the maintenance mode from the plugin settings and in less than a minute you can put your site in maintenance mode.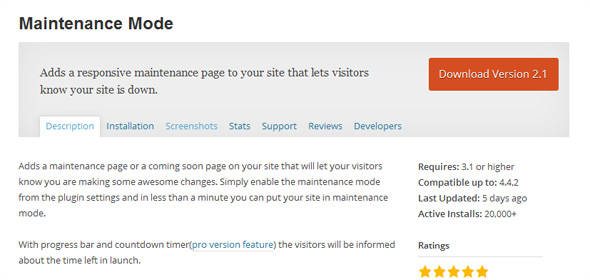 Add a maintenance page to your blog that lets visitors know your blog is down for maintenance, or add a coming soon page for a new website. User with admin rights gets full access to the blog including the front end.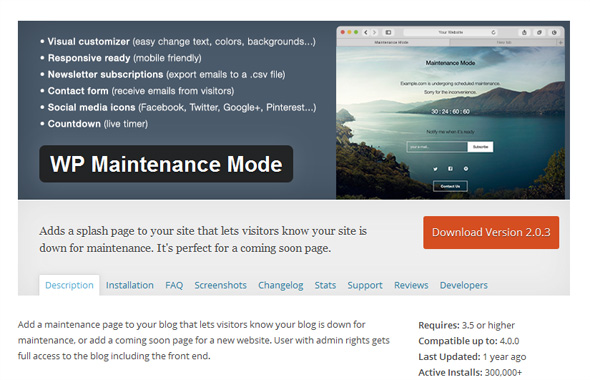 Creates a 'Coming Soon' page that will show for all users who are not logged in. Useful for developing a site on a live server, without the world being able to see it.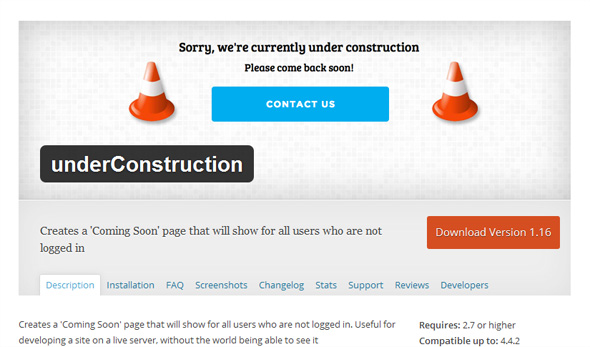 Deploys a beautiful, responsive Coming Soon or Down for Maintenance page for your site. Collect emails, change styles, show social links and more.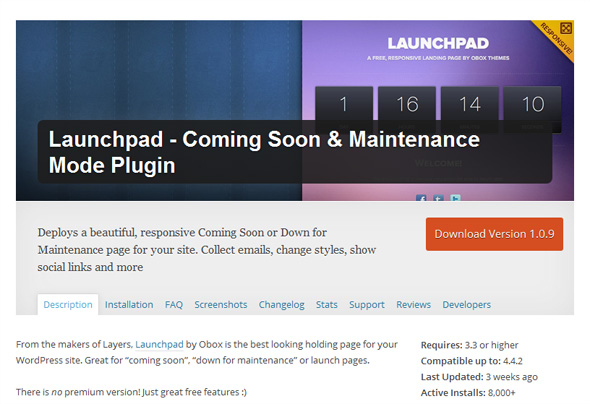 Allows you to quickly create a maintenance/coming-soon page. Use this plugin whenever your site is down for maintenance or undergoing development.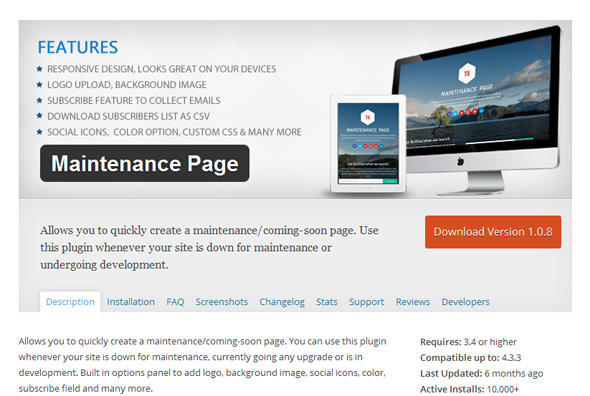 Create a maintenance mode page and block all non-logged in users from accessing your site while you work on it.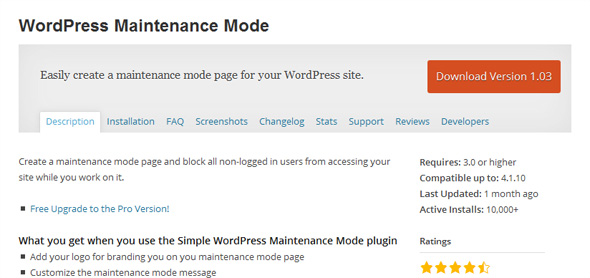 Display a customizable Under Construction or Coming Soon landing page for all users except the admin. Perfect for developing on a live server!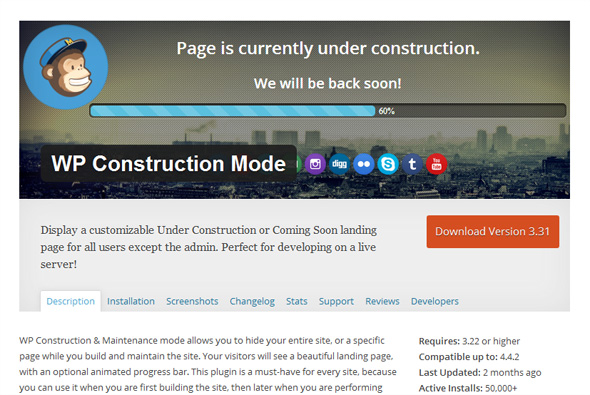 Easily create a "Coming Soon" page for your WordPress site. Perfect for hiding your development of a site on a live server from the world.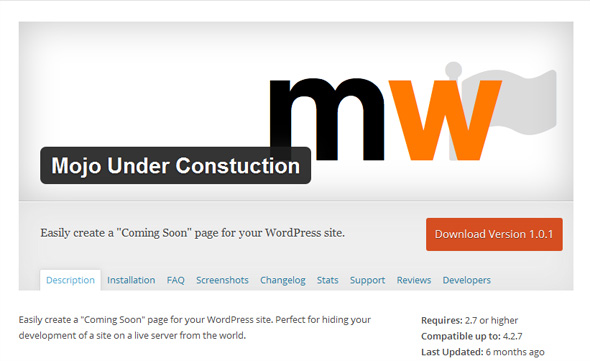 Very simple Maintenance Mode & Coming soon page. Using default WordPress markup, No ads, no paid upgrades.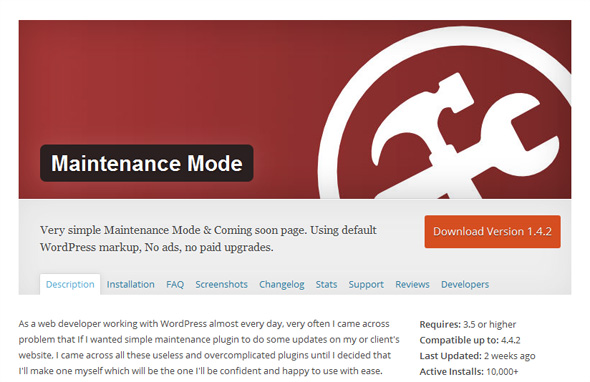 Maintenance – easy configure and customize coming soon, under construction page when site have updates or changes.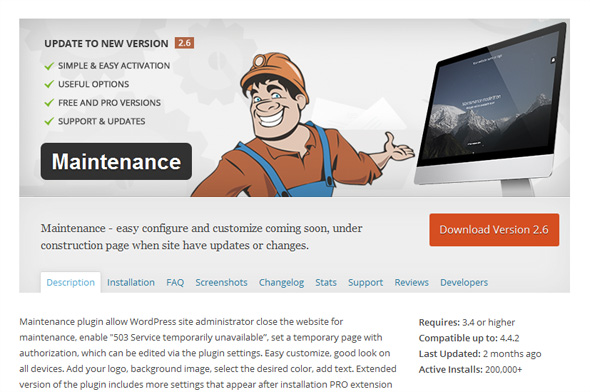 This is a very easy and simple plugins to maintain the under maintenance and Coming soon countdown period for wordpress.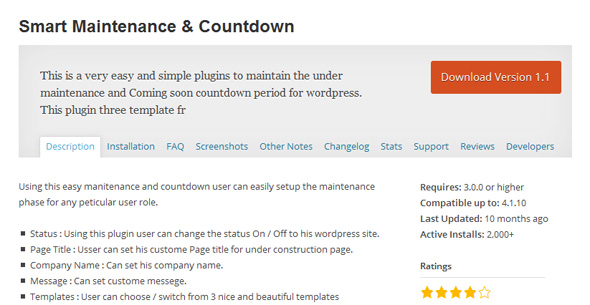 Customize and switch easily and simply in (native) maintenance mode from your backend or frontend.